This was another engaging episode of Mushk which ended too quickly! The story is getting more interesting with every passing episode. The best thing about this drama is that the writer is not in a rush to tell the story, he is taking his time and is making sure that he keeps on giving the viewers something to look forward to every week. There is some important development or the other in every episode and other than one or two scenes which might seem unnecessarily long, all the other scenes are short and precise. While penning down such a script, it is really important that the writer keeps on revealing some minute detail in every episode otherwise it is frustrating waiting for the story to unravel.
It can safely be stated that Imran Ashraf has managed to do just that. It seems like Mushk is the kind of drama that will be holding the interest of the viewers for a long time mainly because of its solid plot and characters. Tonight's episode of Mushk was exciting and just like every week waiting another week to watch the next episode will be tough! The kidnapping scene seems was a bad dream and nothing more. Although I was looking forward to watching how the story will progress if Mehak's child is kidnapped, I am glad that the story didn't take such a dark turn this soon. It was really intelligent of the editing team to add this scene to the promo of this episode, they had me convinced completely!
Guddi's Backstory
All of us have been waiting to find out more about Guddi's backstory and a lot of what was shown tonight centered around her. Although there are still so many questions that remain unanswered, there were many which were answered in this episode. Most of us were wondering why Mehak could not recall Guddi's name even though she had known her for a long time. Well, as it turns out, Mehak was foolish and desperate enough to trust a complete stranger with her secret. Mehak's desperation made perfect sense and her story also suggested that her grandfather trusted her completely. If her visa had not expired, she could have stayed on longer but had to eventually come back home. This scene in which Mehak told Adam her story was slightly stretched especially considering the circumstances.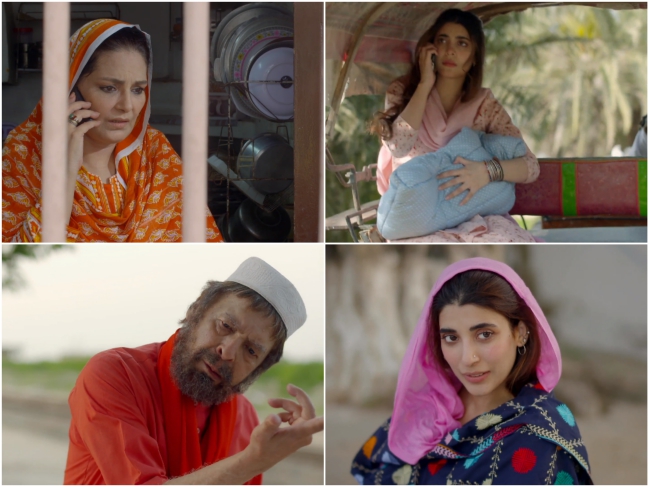 Guddi was hiding from the police when she met Mehak which makes her story even more interesting. For the first time Guddi's character came across as shady, something that added to my excitement but this was the first time that I felt she could have done something extreme and would do it again to get the money her mother is so desperately in need of. She always came across as selfish and reckless but her conversations with her mother suggested that Guddi was not doing any of this for herself. You would think that someone like Guddi will probably never go the extra mile to help anyone out but that is not the case. At the same time, while interacting with Mehak in the past and even tonight she came across as extremely insensitive, to say the least. She has not been answering Mehak's calls ever since she was thrown out of the haveli and was actually amused to hear her message. Urwa Hocane's portrayal has been faultless as well which definitely adds to the appeal this character has. Even though Guddi has quite a few traits which are not the least bit likable, I find myself looking forward to her scenes.
Adam Finds Out The Truth
We had seen a very gentle side of Adam's character till now but tonight his interaction with Zulekha showed that he was completely capable of putting his foot down if needed. He was shocked and of course upset when he found out the truth but at the same time, he was practical and willing to help. Mehak has a strong ally by her side now even though it will be tormenting for Adam to give her the kind of support she needs. Adam's prayers have been heard but not in the way he would have wanted. Mehak needs him but in a completely different manner. Imran Ashraf completely owns his character, he has definitely worked on his dialogue delivery in order to ensure that Adam's way of talking is different from all the other characters played by him. While he has been really convincing as the die-hard romantic, he was equally convincing tonight as the man who wouldn't allow anyone to stand in his way. Just like all the other characters in the story, Adam also has different shades to his personality. Even though Adam is a likable person so far, we don't know enough about his character even now.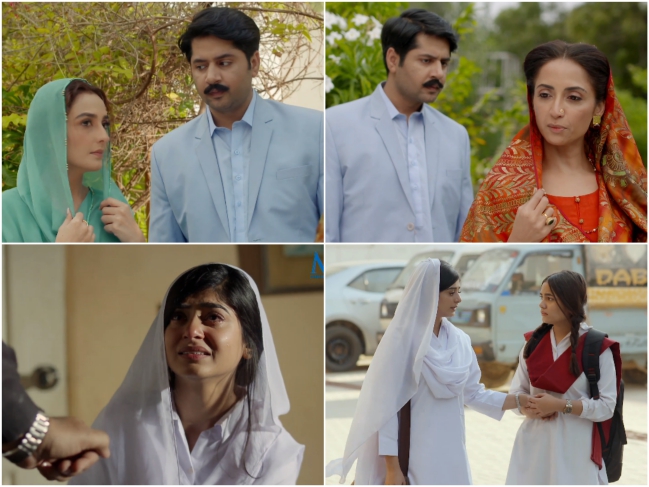 The opening scene of this episode revealed the identity of the girl who was caught by the police. The reaction of the police officer came as a pleasant surprise since this was a good way of showing the kind of respect Malik Noor-ud-Din had earned over the years.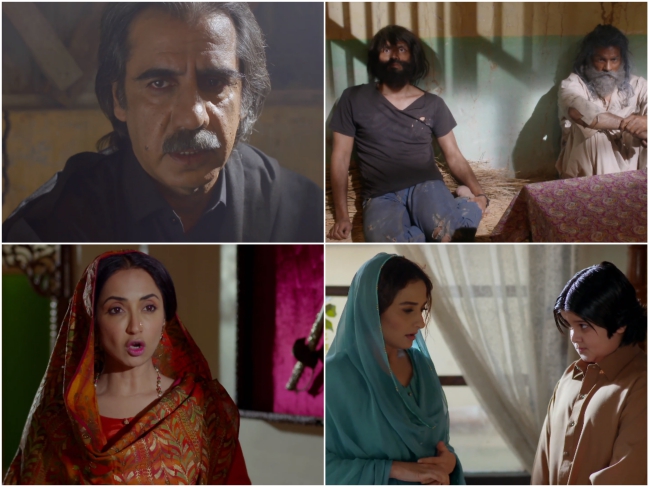 Final Remarks
Mushk continues to intrigue, engage, and excite. I am waiting to find out how this revelation actually affects Adam since in this episode we were not shown how he felt since he was completely focused on helping Mehak. It is good to see a man being hopelessly and unconditionally in love with a woman. I am definitely looking forward to finding out how this love story is taken forward in the upcoming weeks. All the tracks in the story are equally interesting since every character has a solid backstory which gives these characters a definite personality. Mushk has the perfect pace and storyline, it also has some really impressive performances to its credit.
Did you watch this latest episode of Mushk? Do share your thoughts about it.