Mushk continues to be a thoroughly entertaining play with the most appealing characters. Tonight's episode belonged to Guddi and Adam, through this first meeting the writer intelligently revealed more about Guddi and even Adam! Their dialogues were really well written, they were meaningful and interesting. The multiple tracks in the story are interlinked, an aspect that makes all these tracks even more interesting. As the story is progressing, my fascination with the characters is growing. It is always refreshing watching a drama with grey characters with such intense internal struggles. I am so glad that Imran Ashraf did not play it safe while penning down these characters. The fact that all these characters are lead by their own desires more than anything else and are not seen 'pleading their case' makes them highly unpredictable as well as easy to connect to. The story flows smoothly because of this reason. Their backgrounds, flaws, vulnerabilities, and goals make these characters wholesome. Urwa Hocane's outstanding performance makes her scenes an absolute treat to watch even though Guddi is clearly a manipulative con artist. Imran Ashraf has brought out the different shades of Adam's character faultlessly on screen. I couldn't help noticing the beautiful windy weather and the cloudy sky which set the perfect background for this unusual union between Guddi and Adam.
Latest Developments
Shayan's sister was introduced in this episode and as it turns out, she has no clue that her brother is being held captive by the mamu she so adores! Even though Muqaddar Khan is ruthless, he does not use force where it is not needed. He showed affection towards his niece and she clearly trusts him a lot which basically shows that he proceeds in a tactful manner. He has allied with Shayan's brother-in-law to put more pressure on him. The 'politics' within these families make their tracks even more interesting. There is always some surprise or the other in store.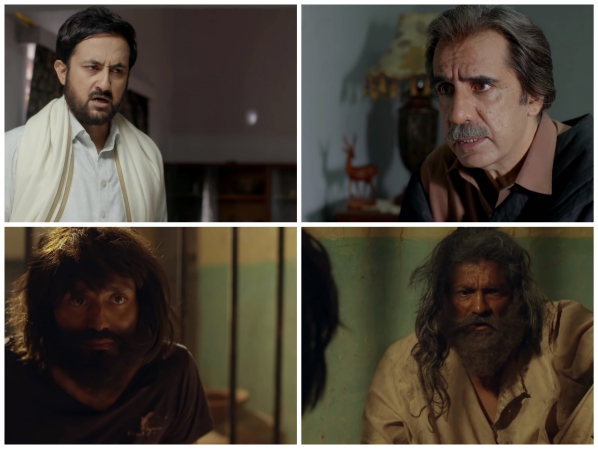 Guddi did not hold back while narrating her story to Adam perhaps because she wanted him to know that she was capable of doing whatever it took to get what she needed/wanted. I actually liked her unapologetic attitude until she made some remarks again which suggested that she was capable of being heartless as well. As was evident from the flashback scene in the previous episode, Guddi indeed had done much more than just stealing in order to meet the demands of her family. The way she analyzed Adam's personality was really amusing. She was partially right as well, Adam is not as seedha as he seemed to be at first. He also tried to manipulate her into staying but Guddi, it seems, wants more now that she knows that Adam will do anything to get her back. One thing is for sure both of these characters have certain similarities already! They have strong nerves and are really focused, none of them was willing to give up but in the end, it seemed like Guddi was the one who would have the final word. I don't remember the last time I enjoyed watching such a long first meeting so much. The transition of the scenes throughout made this episode more engaging.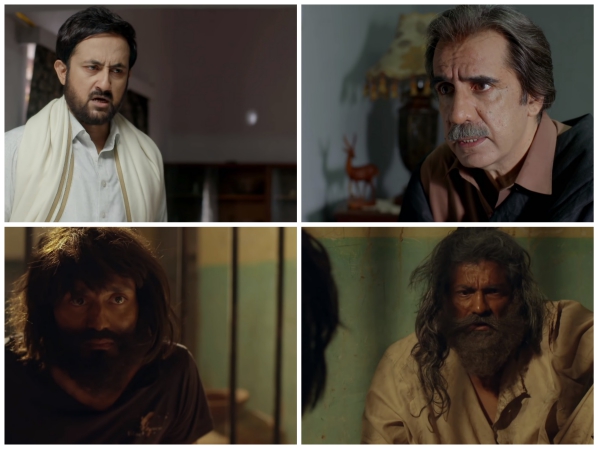 There were instances when it seemed like Guddi was flirting with Adam. Adam on the other hand was too caught up with the challenging task to even think about his own loss. This meeting and the changing moods of both these characters made this episode one which I will be watching once more. Mehak has been well established as someone who does not have the confidence to stand up for herself or even her child, she needs someone's assistance to get her through. Her character isn't the most appealing one but it makes perfect sense. Watching her blame herself for letting Guddi take away her child made her situation even more relatable. She is fully conscious of her weaknesses but she does not have the confidence to do what needs to be done in order to overcome these weaknesses. Imran Ashraf has made sure that just like all the other characters, Mehak's frame of mind is also easy to understand.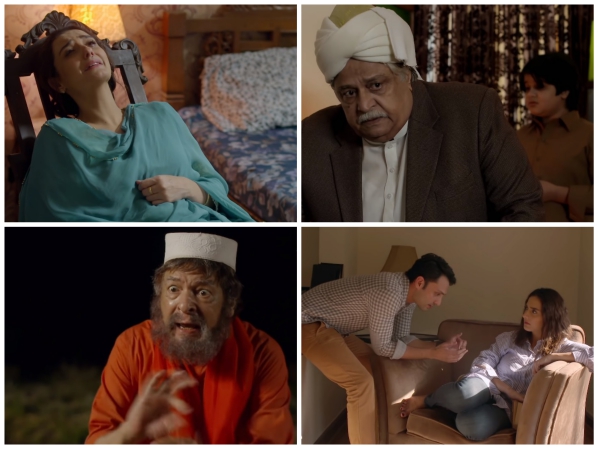 The way dada dealt with the situation was also refreshing! He proved his wisdom and took charge without causing any trouble. Qutbuddin's dialogues were hilarious, his fixation with politics is amusing! It is rarely ever that every single character in a drama has this kind of presence. All of them add something to the story and have some role or the other to play.
Sohail Sameer's character as it turned out was Muqaddar Khan's wife's love interest. I am waiting to find out more about him and also want to see how the wife reacts when she finds out that her husband is keeping him captive.
Final Remarks
Mushk is definitely a must-watch for all those viewers who enjoy watching unusual and appealing characters on screen. The story has a lot to offer and every episode gives you so much to look forward to. Every single scene in this episode added something to the story or revealed something about the characters. Most of the performances continue to impress. Apart from Urwa Hocane and Imran Ashraf, Zara Tareen's performance stands out more than any other.
Which was your favorite dialogue from this recent episode? Share your views in the comments section.