Nida Yasir was criticized a lot by ladies in a particular well-known closed social media forum titled Soul Sisters of Pakistan when she flaunted her shopping after she came back from her trip abroad on live television. Although this was an old show which was aired again because Nida Yasir wasn't available but the ladies at the forum criticized Nida Yasir not only for showing off her expensive shopping but also the timing of this show since Nida's mother-in-law had recently passed away. According to Nida Yasir, a lady from the forum also messaged her husband Yasir Nawaz to cause a 'rift' between the two. In her show Nida Yasir said that she had ignored her critics for too long and now she was not going to sit back and watch them do and say whatever they were doing against her.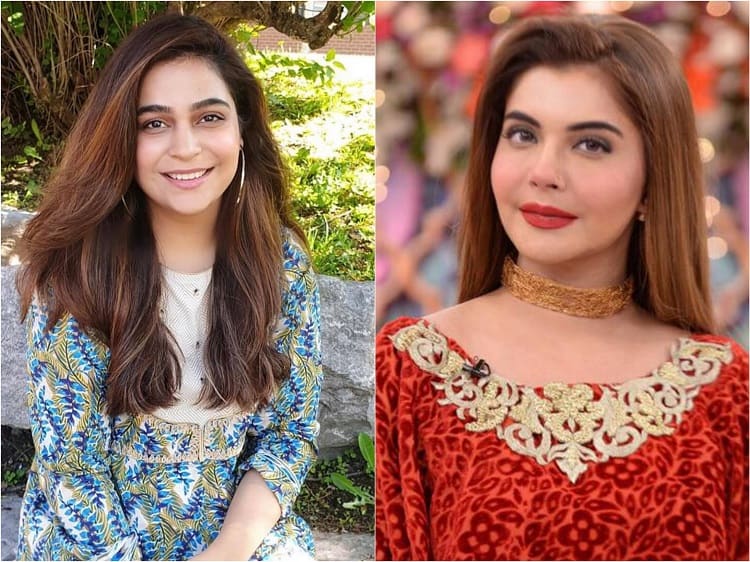 Nida Yasir accused all these ladies of 'harassment' and also vowed to take action against Kanwal Ahmed, who runs the group. She accused Kanwal Ahmed, who runs the page Soul Sisters Pakistan saying that she had an agenda. She also criticized Kanwal Ahmed for running a show which basically 'used' the stories of women who had gone through traumatic experiences to attract the audience. Kanwal Ahmed has her own show 'Conversations With Kanwal', which is available on her YouTube channel and on her official page. Kanwal Ahmed invited different women to her show who share their personal stories and the main reason of these shows is to inspire other women.
Nida Yasir was quite emotional while sharing how she felt about all this criticism and she also said that the thing that worried and angered her the most was that these women actually tried to cause a rift between her and her husband. Some of these accusations obviously are baseless since Yasir Nawaz surely knew about all this and no stranger can cause a rift just like that. Nida Yasir also defended herself saying that all the things she showed from her shopping spree were brought on sale therefore saying that she was promoting expensive brands or making others feel bad about not having the finances to buy them was absolutely wrong. Some of the women even suggested that Kanwal Ahmed should host the host the show instead of Nida Yasir because Nida's show was shallow.
There were some people who also said that Nida Yasir was actually feeling insecure because Kanwal Ahmed's show was doing so well. There were others who felt that Nida Yasir's ranting on television was an extremely immature act since these people who were sharing their opinion were from general public and they were merely voicing their opinions, there was no agenda involved. People have been asking Nida Yasir to work on the content of her show and now once again, it is in the news for the wrong reasons. Kanwal Ahmed decided to stay quiet about the issue for now but while replying to one of the social media users, she replied that she could not stop people from sharing their opinions. She also said that there were other people running the group on her behalf and she was not the one moderating the page.
It remains to be seen what 'action' Nida Yasir is going to take against the ladies involved. She named Kanwal Ahmed in particular therefore she is going to be the main person who will be held accountable by Nida Yasir.