Being a celebrity might seem like a glamorous and easy job but it most certainly is not. To be a celebrity and enjoy that status involves a lot of hard work and determination. The fame, success and glamour is the small part of celebrity's life and journey but the reality is very different. Being a celebrity requires the stars to look a certain way and that is something which dominates and controls their lives for the most part.
In this day and age where everyone is so competitive, our Pakistani celebrities are also doing everything to stay on top of their game and look as fit and perfect as possible. Gone are the days when the actors used to survive in the industry purely on the basis of their acting skills because now the dynamics of the industry have changed and our celebrities are not only competitive but are doing everything to adapt to the new criteria and meet the standards to look fit and fabulous on-screen.
There are a lot of celebrities who do not share the hard work that they do behind the cameras to stay fit and slim. Our celebrities follow strict diets for years to maintain their ideal and goal weight but quite a lot of times, they keep it a secret and make it seem as if they don't have to do a lot of hard work to look this way. Then there comes a lot of Pakistani celebrities who not only make it public but take pride in showing that it takes so much of hard work, persistence and determination to stay fit, healthy and active, which eventually makes them look perfect on-screen. There are a lot of celebrities who have now started openly speaking about their fitness regimes and workout routines. They do it to not just flaunt but also to inspire their fans who follow them and their lives closely because these celebrities believe in transparency with their fans.
This set of celebrities doesn't feel any shame in admitting that maintaining the weight and fitness is a lot of hard work. This is the reason why they share their fitness routines and promote it heavily on their social media handles. In recent years, a lot of actors and actresses have started speaking about the kind of healthy food they eat and exercises they do. It is commendable that all these people do not lie to their fans and make it look like a breeze. In fact they don't mind sharing their pictures during and post workout when they do not look glamorous or made up, rather they show the reality as it is, because this is their way of maintaining the relationship with their fans based on truth and honesty.
All these celebrities have time and again posted part of their workout sessions on their social media accounts to show that they take care of their health and body, and then fitness comes as a reward to them. Let's take a look at all these Pakistani celebrities who promote fitness and working out on their social media handles:
Sana Fakhar
Sana Fakhar has not only lost a lot of weight after having children but she has now made fitness her lifestyle and she shares that with pride. From Yoga to trekking to high intensity workouts to kickboxing, Sana Fakhar keeps it open, honest and shares it all. Sana Fakhar is definitely a motivation and an inspiration.
Mawra Hocane
Mawra Hocane regularly posts snippets from her Pilates sessions. She has time and again mentioned on her social media how it has helped her not only in terms of fitness but her emotional and mental strength as well. Mawra Hocane is strict on her workout routine and shares it regularly to inspire those who follow her journey.
Aijaaz Aslam
Aijaaz Aslam is also one of those few celebrities who have made fitness their lifestyle. At times Aijaaz Aslam himself does not have to say much because his co-actors vouch for his fitness and speak highly of how he maintains his health. All of AIjaaz Aslam's colleagues have spoken about the kind of healthy food he consumes and guide others to do so as well. AIjaz Aslam loves spending time in the gym and along with that, he purely believes in healthy and clean eating.
Mehwish Hayat
Mehwish Hayat keeps it real. Where she shows the most glamorous part of her life as a celebrity, she shows how much hard work she had to put into staying fit and healthy. Mehwish Hayat shares both aspects of her life where one is all about looking gorgeous and the other one demands nothing but sweat and last bit of energy from her body to stay in shape. Mehwish Hayat keeps it real and she does not make it look like a fairytale where she doesn't need to put a lot of hard work into looking good.
Feroze Khan
Feroze Khan makes his love for bikes and fitness quite obvious on his social media. Feroze Khan has lost a lot of weight over the years and since then, he has also made fitness his lifestyle which he doesn't mind sharing with his fans. In Veet Miss Pakistan, Feroze Khan also came as a mentor in one of the challenges that tested the physical endurance of the contestants. Feroze Khan has kept it open and honest with his fans that he spends a lot of time in the gym to maintain his physique and weight.
Danish Taimoor
Danish Taimoor is also one of those few celebrities who post about their workout routine on their social media. Danish Taimoor also goes for high intensity training and spends a lot of time in the gym which he often shares with his fans.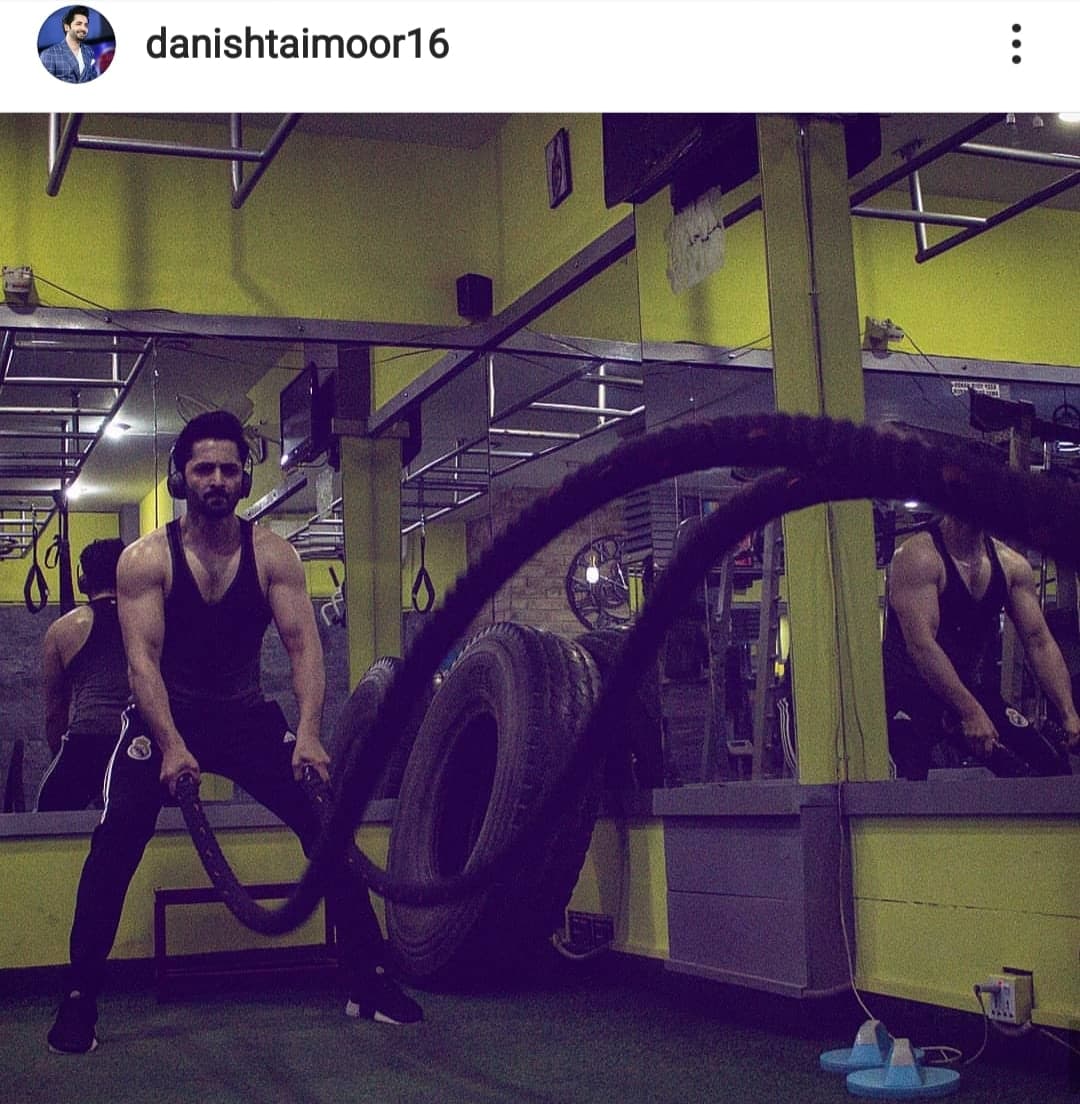 Urwa Hocane
Just like sister Mawra Hocane, Urwa Hocane also is very much into fitness and doesn't mind sharing it with her fans on social media. Urwa Hocane does not post as much as Mawra but she doesn't shy away from admitting that she follows a certain kind of lifestyle to stay fit. A few years back, Urwa did gain some weight but she got back in shape in no time. Mawra is very much into fitness so we are sure she must be motivating Urwa as well.
Fahad Mustafa
Fahad Mustafa has not only lost weight but has now become the fittest he has ever been. He also shares a few pictures from his workout sessions. Fahad Mustafa however is passionate about cricket and that can be seen all over his feed. Cricket is the kind of game that requires a lot of stamina and fitness and Fahad Mustafa definitely is all about that life, which is why he plays cricket regularly and maintains his healthy body and shape.
Syra Shehroz
Syra Shehroz has been into fitness for a long time now. Syra Shehroz is someone who does not gain weight easily but she still likes to follow a workout routine to stay active and fit. In Miss Veet Pakistan, Syra Shehroz was also one of those mentors who came to guide the contestants about physical fitness and workout routines.
Bilal Abbas Khan
Not as much as the other celebrities in the list but Bilal Abbas Khan does share pictures of him working out once in a while. However, he does share post workout pictures and also the pictures of when he is mostly dressed in his activewear, making it obvious that he did not miss his workout session.
Faryal Mehmood
Faryal Mehmood started off on her fitness journey only because she wanted to lose weight. After she lost the weight and got into her desired shape, she made changes in her fitness routine but did not leave working out. Faryal, while speaking to Nadia Khan in one of her videos did say that now it has become a part of her life and she can not live without working out, that is why she continues to share her fitness journey with her fans.
Bilal Ashraf
Bilal Ashraf is also one of those celebrities who keeps it real and takes pride in letting everyone know that he trains hard to maintain his body and shape. When he shared the very first promotional poster of his movie Yalgaar, Bilal Ashraf did mention that he had worked really hard to achieve that shape. Now in the recently released movie Superstar, Bilal Ashraf's fitness is a testament to all those hours he has spent in the gym working hard.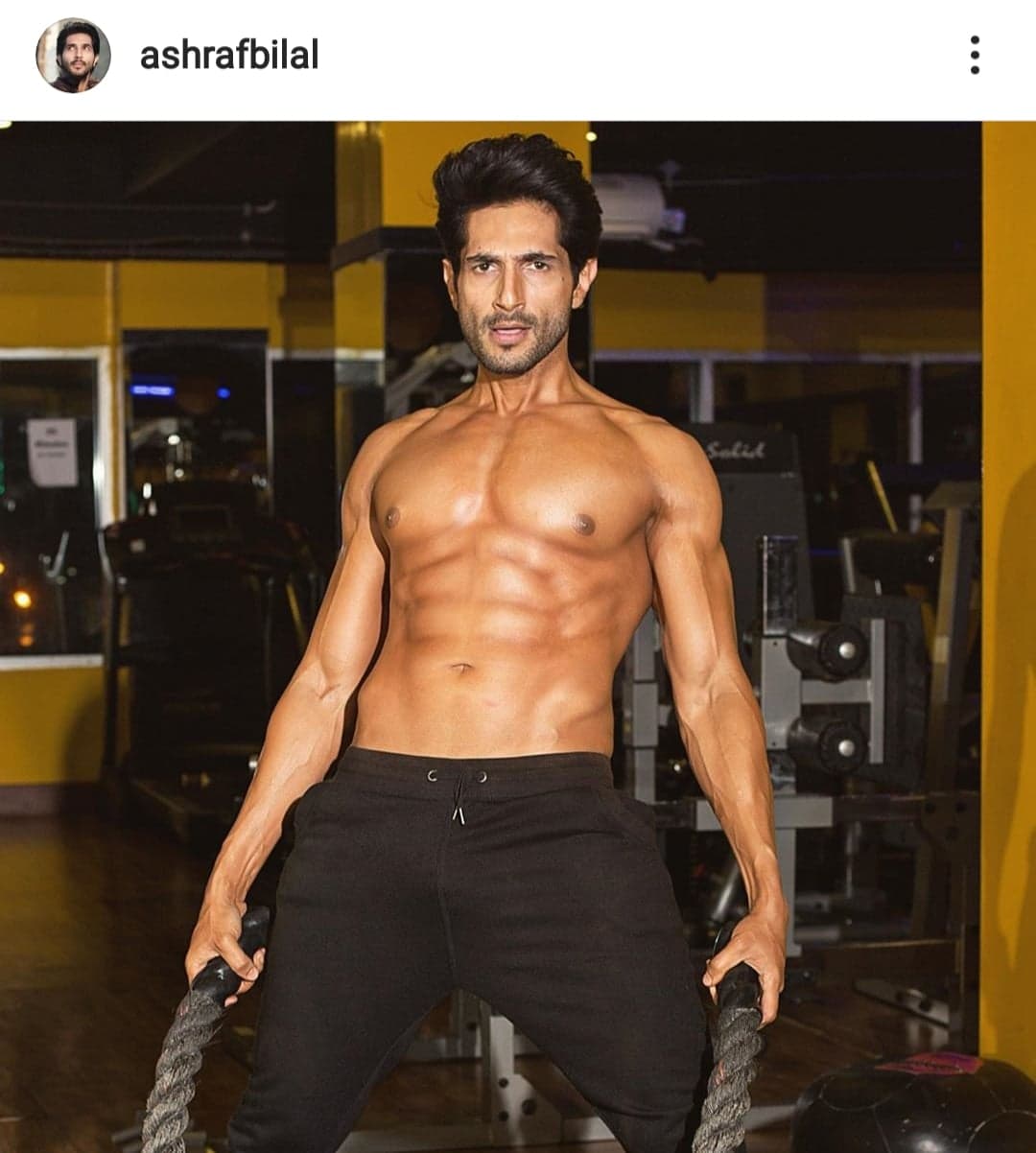 So, this concludes the list of all those Pakistani celebrities who promote fitness and workout routines. There are a lot more celebrities like Imran Abbas, Zahid Ahmed, Faysal Qureshi, Saba Qamar, Ayeza Khan, Mahira Khan, Farhan Saeed, Ahad Raza Mir, Sana Javed, Maya Ali, Hareem Farooq, Shehzad Sheikh who look fit than ever before and their fitness is self-explanatory with the way they look. However, these are all those celebrities who have time and again spoken about following a healthy lifestyle, opting for clean eating and relying on workouts but when it comes to their social media feeds, they keep this part of their lives to themselves and do not make it public by posting pictures about it regularly. However, it is good to see all of them in such perfect shape because either way, by keeping it to themselves, speaking about it once in a while or making it public by posting pictures regularly, all of these celebrities are inspiring their fans to be fit and healthy. Share your thoughts.