Parizaad's story is moving forward at a steady pace and the drama highlights different social issues as it progresses. It has moved from focusing entirely on Parizaad to adding characters that have completely different stories to tell. Tonight's episode highlighted an issue that is rarely taken up by writers i.e. gender identity. It also showed quite convincingly how a woman has to work twice as much to get an acceptance! The performances continue to be impressive. On the one hand, Ahmed Ali Akbar and Saboor Aly impress you with their faultless portrayals and on the other hand, Nauman Ijaz manages to make his presence felt effortlessly. He is such a remarkable actor who literally becomes the characters he plays on screen and he can make you love or hate these characters with the utmost ease! What a brilliant performer!
Bubbly and Parizaad's scenes were the highlight of this episode; they have the kind of connection which is both rare and heart-warming. Apart from the hairpiece, Saboor Aly was seen wearing in this episode, everything about this track was on point.
Parizaad and Raqs-e-Bismil
I have always felt that there have always been certain similarities between Parizaad and Raqs-e-Bismil. So far, these similarities were definitely the strength of both the shows. As the story is progressing there is a vacuum in this story as well just as there was in Raqs-e-Bismil. When Moosa left his family, he also 'fixed' everyone's problems and was clearly a really loving and sensitive person yet he was never shown missing his family! The same is the case with Parizaad, now that he is on this new journey, his family, especially his sister who was the closest to him has disappeared into thin air!! It is highly unconvincing how these compassionate heroes just leave people they love behind and never look back! The writer should have kept Parizaad's family in the picture. Few conversations with Saeeda every now and then would have helped connect with the journey and would have added to the flow of this track. Also, in so many episodes the bhabhis were given excessive screen time and we were left wondering why that was the case. As it turns out there wasn't an actual reason for showing their repetitive scenes! Although I love Badar Munir's character and Nadia Afghan's performance, I feel that she is also being given more screen time than is necessary. This investigation should be wrapped up soon because it has been given more screen time than any other newly introduced track.
Hashim Nadeem tends to leave some of the characters and relationships he makes the viewers fall in love with which I feel is a big weakness. He did the same with Esa/Moosa relationship in Raqs-e-Bismil! Although Parizaad is still on track, I have a bad feeling that it might go the Raqs-e-Bismil way very soon! '
Important Developments
Even though Parizaad set out on a journey to earn money but so far he is on a mission to help others out. He tried to help Laila and got into trouble, he helped his friend Janu and now his priority is to help Bubbly out in whichever way he can. He is someone who lives for others and he derives happiness from doing so. There are times when this character seems too good to be true but the dialogues are so well written and Ahmed Ali Akbar's performance is so impressive that you can't help but root for Parizaad. His conversations with the Guru made the Guru change his perspective about things. He also made Bubbly realize that she had been selfish and she needed to get in touch with her parents. These conversations were penned down beautifully. Parizaad is gifted because he is not just intelligent but he also knows how to speak his mind in such a way that it leaves an impact on others. He is on a mission now and I am looking forward to Bubbly's reunion with her parents. The entire discussion about the gender identity crisis was also penned down sensitively. It is good to see this issue being addressed in such a manner.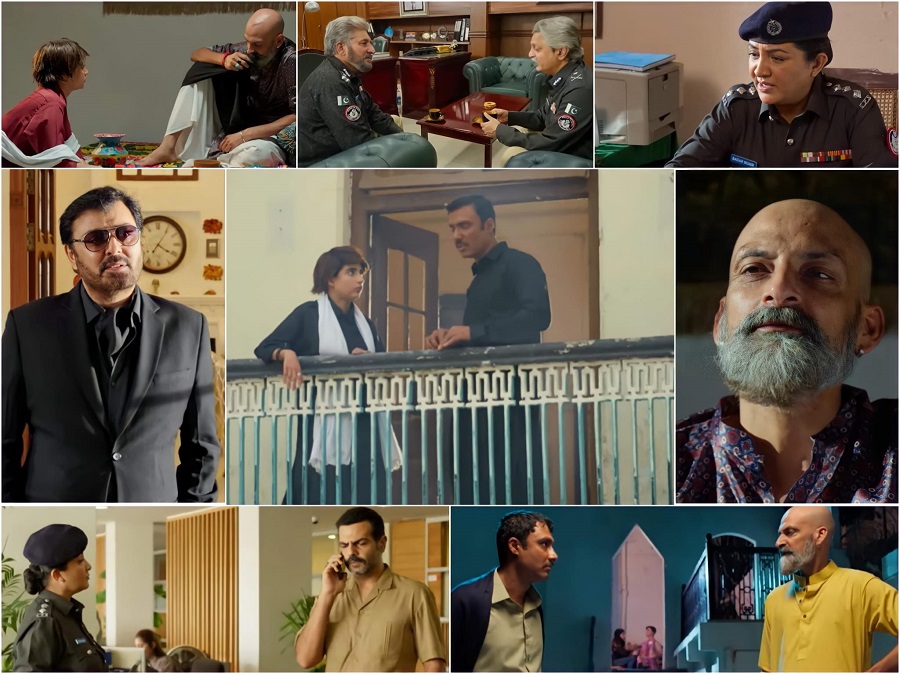 Badar Munir got a lot of screen time in this episode. Through this track, the writer highlighted the problems women face at the workplace. Aakhir Kab Tak highlighted this issue as well therefore it is good to see another drama showing the difficulties women face but they are rarely shown in dramas. Badar Munir was however undeterred even after all the rejection and just like the protagonist she was more eager than ever to find her way through this. She also thought that Parizaad and she had something in common – as this track is progressing it seems they have more in common than their unusual names! Badar's meeting with Behroze Karim was another surprise tonight since it seemed as if Behroze had given up and might not be able to cover up for himself. However, he was more than ready for this meeting. He did not only put the kind of pressure which could have cost her more than she bargained for but he also tried his best to impress her away with his charm! I cannot praise Nauman Ijaz enough for making sure that every single scene counts and leaves an impact.
Final Remarks
Parizaad continues to be entertaining and it will even more engaging if some of the sidetracks are not given excessive screen time. The preview of the next episode suggested that Badar Munir will perhaps be able to get a witness against Behroze. I am wondering if he will get arrested and if he does then what will be Parizaad's fate? I am waiting to find out.
Did you watch tonight's episode of Parizaad? Do share your thoughts about it.