This was hands down the best episode of Parizaad; it was fast-paced, emotional, and exciting. What started off as a grim episode which made me wonder where the story was headed, ended up being another outstanding episode of a drama that continues to intrigue and engage. Last week I was wondering if Parizaad would be comfortable with all the material gains and tonight we saw a massive transformation! Tonight, it was revealed why so many weeks were dedicated to this particular track. Although every character Parizaad has met so far has left its mark on his life, Behroze Karim's track was definitely a game-changer. We saw a completely different side to Parizaad's personality tonight. His interactions with his staff and immediate acceptance of his new status suggested that he was beyond ready for this new life.
The way this transformation was shown was once again not just convincing but also completely wholesome. I have noticed that Hashim Nadeem literally keeps you guessing and on the edge! Every week my views, impressions and opinions about the characters change in a way I could not even have imagined! I absolutely loved how meaningfully this drastic change in Pari's life was shown. In one of the scenes, it seemed as if he was replicating Behroze Karim's expressions. From Parizaad's name to all his big and small yearnings were beautifully integrated into the script tonight. The director definitely gave this episode the right treatment which made every little detail come alive on screen. After a long time, the complete focus was on Parizaad, and rightly so!
The Ups and Downs
Tonight's episode opened by showing a few changes in Parizaad which were quite unexpected. For the first time, Parizaad was hopeless and he started smoking as well! His smoking scenes reminded me of Nasaaz. The poetry in this episode and the emotional goodbye scene when Feroze was being taken away also reminded me of the time when Nasaaz left Parizaad on his own. Feroze was yet another person in Pari's life who was a mentor and who had faith that Pari will be able to go on without him. Leaving another such person behind added to all the sacrifices Pari has made and all the heartaches he has endured on this journey. This time around too he did bounce back. He took the help of books and even though these scenes showing the time Pari spent in jail were shown in a few minutes, they were reflective of the changes in his personality. It was as if he was getting ready to take charge even though he did not appear to be too excited about it when he talked to Feroze. Was he preparing to learn everything Behroze had learned by reading these books? Or was this his way of showering his maalik with affection even though he was no longer alive? I felt it was both! It was also good to see Pari going back to reading books, these scenes reminded me of the person we saw in the first few episodes. Pari's family was also back in the picture tonight. I am eagerly waiting to find out how he treats them now and how they react once they find out how rich he is now. I hope he is not too generous!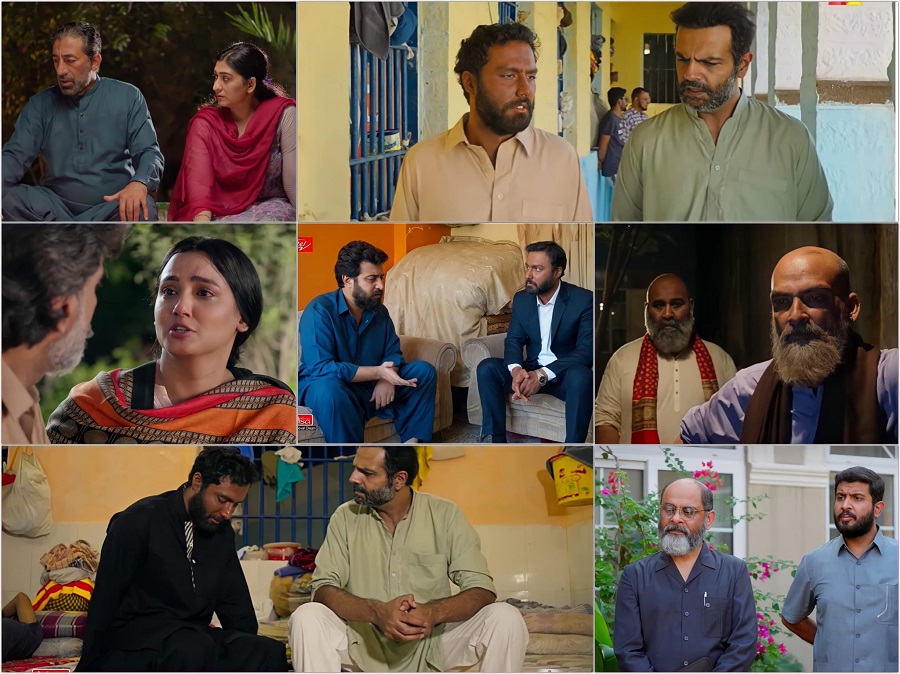 New Life
Parizaad's expressions and antics changed as he spent time in the prison. He was no longer the person who didn't know the ways of the world. However, his basic nature stayed the same as was evident from the scenes with Akbar and Janu. I was expecting Parizaad to react awkwardly or uncomfortable to the treatment he was being given when he left the prison. That was not the case; he immediately accepted this new position and let these people know what he wanted from them. Also, he told Kamali off right in the beginning, telling him that he was in charge! The scene covering Parizaad's entry into Behroze's house this time around as the maalik were superb. It showed that he was absorbing every little emotion when he walked in there. Even with all this money and his new status, he still had a certain set of values which is why he gave Akbar the respect he promised Feroze he will give. Also, he did not leave his old friend behind. This scene with Janu would have been even more powerful, had we not watched his wife talking about Parizaad as if he was not the least bit important, in one of the previous episodes. The fact that Janu refused to work with Pari went to show that even with all the riches, Pari could not have the people he wanted should be in his life. However, watching him boss all these people around and watching Kamali, in particular, trying his best to please Pari, reminded me of Lubna's mother's partying dialogues which changed the way Pari perceived his life's goals.
Parizaad's name has always been an important part of his journey. The writer has done a fantastic job of ensuring that this name is used in a meaningful manner at every step of his journey. This time, when he had to rename the enterprise he was going to run, he decided not to use his name! This went to show that even now, he was not comfortable with his name. He also decided to spend more time alone even though he wanted wealth in order to get acceptance from others. Will Parizaad actually fit in, in this new lifestyle?
Final Remarks
With this episode of Parizaad, the main protagonist's journey is yet again on a new path. Tonight's episode was beautifully written and executed. This drama continues to be meaningful and engaging, which is a rare combination. Apart from Ahmed Ali Akbar, who nails every single scene effortlessly every week, Iftikhar Iffi stood out as Kamali, he is such a phenomenal actor. Saad Azhar is another actor who always leaves a lasting impression. He made Feroze's last few scenes truly memorable. The actor playing Akbar also had a definite screen presence in this episode. I am waiting to see Parizaad and Saeeda's reunion more than anything else. I am also waiting to see how Pari handles all this wealth and where his life goes from here. There is so much to look forward to. This new beginning added more excitement to the story. Can money buy happiness? I am waiting to find out!
Did you watch tonight's episode of Parizaad? Do share your thoughts about it.