Special Assistant to the Chief Minister Punjab Firdous Ashiq Awan has said that the leaders of Pakistan Democratic Movement are not concerned about the public , they only care about their politics.
Talking to media, she said that this opposition has gone far ahead not in enmity with government but in enmity with the people. Corruption is widespread in the country in the form of PDM during corona .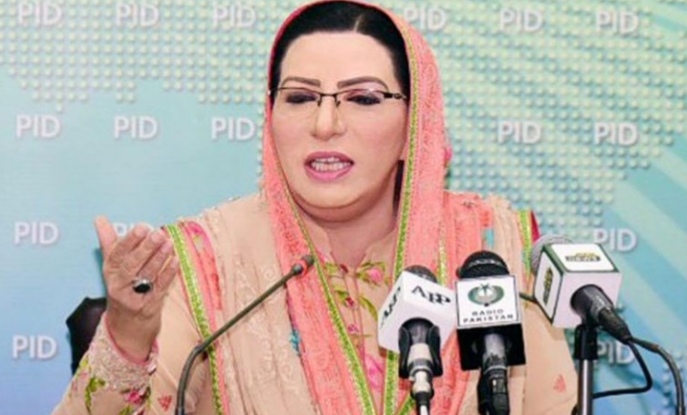 Firdous Ashiq Awan said that PDM's demand for resignation of Prime Minister Imran Khan is a living example of mental disability.
"People with moral disabilities have paralyzed the country's system. Those who treat the politically disabled  will hear the cries of those disabled afar, " she said.
The Special Assistant said that Prime Minister Imran Khan has a hard grasp over the political structure, postmortem of corrupt political bodies will surely be done.
Firdous Ashiq Awan said that the Punjab Chief Minister is working under the leadership of the Prime Minister, PDM will spread the corona virus wherever it goes.
Special Assistant to Chief Minister Punjab Firdous Ashiq Awan has said that former rulers paralyzed the economy, institutions and political system.
In a message shared on the social networking site Twitter, she said that special people are an important part of society, providing facilities to special people is one of the government's priorities.