Pain. Agony. Ordeal. Love. This is the story of Laila's life; a life she didn't choose for herself but one that she was pushed into without her wholehearted consent. A life she dreams would be filled with happiness. Happiness? What is happiness? According to Laila's mother, Laila should be rejoicing every waking moment because she has been blessed with a husband like Mansoor. Laila's mother has her damaad on a pedestal just like Mansoor's mother. Why then, would Mansoor ever feel the need to explain himself or modify his lifestyle when the women around him treat him like God? However, Laila can't seem to make sense of her feelings- Mein khush kyun nahin houn? And her father senses it too- busy hojayegi; khush nahin hogi? On the outside, Laila has a perfect life- one that is the envy of the vast majority of women in her mother's social circle. If only money could buy happiness…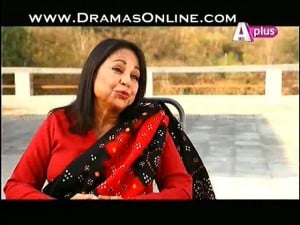 Laila's growing frustrations and lack of support from her mother pushes her to blurting out how Mansoor doesn't care about her efforts at dressing up- woh mujhe kahain rakh ke bhool gaya ho! How painful for a new bride expecting her firstborn to be completely ignored by her husband. Her only outlet is her diary- letters she writes to her Baba where she questions her situation and tries to pacify herself immediately afterward. She is too afraid to admit even to herself in the privacy of those precious letters that she is truly miserable and wants out. Her mother's constant admonishment does nothing to help her plight. While getting yet another hairstyle, Kuku hints that Mansoor will be bedazzled by her beauty. When Laila discloses that Mansoor is very mature and not the type- Mein invisible hojati houn na! Kuku carelessly suggests he may be in love with another woman. Alarm bells go off and Laila instantly rejects the notion stating that it's impossible- poor Laila, if only you knew…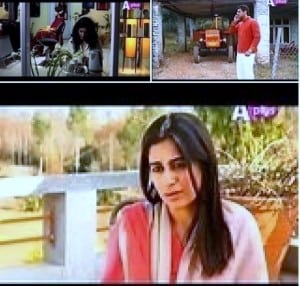 Kuku is plagued with guilt over deceiving Laila yet Mansoor's charm disarms her every single time. She lets her guard down and gives in to him knowing full well that she will be in tears. What is it about forbidden fruit that draws us to the ways of the devil? Such is Kuku's dilemma- she's in love with a man she can't have and she knows it. And Mansoor is as always, Mr. Instant Gratification and uses her to his full potential. Khurram has yet another ingenious business plan and this time he turns to Mansoor for help- without Kuku's knowledge that too! Startled by his efforts at celebrating their anniversary with a romantic candle light dinner, Kuku rushes to express her delight only to be crushed moments later at his deception. Once again, she turns to Mansoor for comfort- tumhe mujhse kaam tha isi bahaney mera kaam nikal gaya!
What are your thoughts about this episode? Where do you think this drama is headed?
P.S I'm filling in for Fatima until she returns. Her mother is in hospital so she wanted me to let you know that she's tied up at the moment and will be back soon. Please remember her mother in your duas.
Yours in watching,
Kanwal Murtaza