Bee Gul, the writer of Talkhiyan and Khalid Ahmad, the director are back with Pehchan. Talkhiyan was anything but conventional so I expected Pehchan to be just that too and the first episode proved me right. Pehchan is bound to be dark and depressing just like Talkhiyan was but I expect it to deliver because Talkhiyan managed to engage me completely despite of its gloomy outlook and story. The drama has been produced by Seema Razi and Raziuddin Ahmed. Bee Gul is also the Associate Director of the play.
This first episode introduced the viewers to the characters in a very creative manner that demanded the viewers' complete attention. We are going to be taken from the present to the past just the way we were in Talkhiyaan. Every character is narrating their own story this time around and a third person is not doing it for them. Pehchan is the story of Cuckoo (Iffat Rahim) who is a strong and independent woman on the outside but deep inside she is very weak and vulnerable. Cuckoo has a flourishing business but that does not compensate for the loneliness she feels inside because her husband is immature and irresponsible. Cuckoo is everything that her husband wished for and more but Cuckoo is tired of earning for him. She wants a normal married life and more than anything else she yearns to be a mother.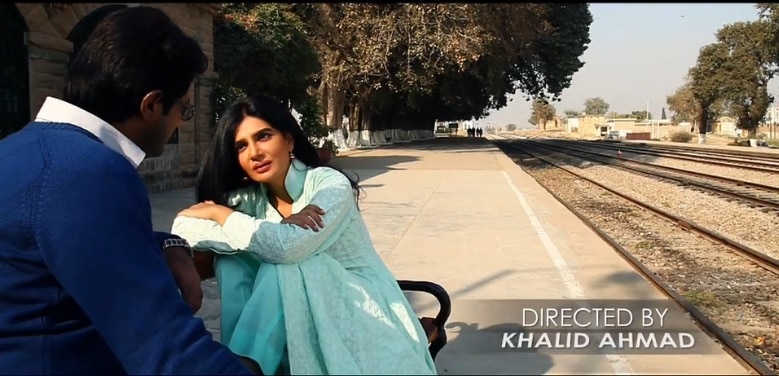 Mansoor Ahmed (Sohail Sameer) enters Cuckoo's life at a time when she is emotionally vulnerable, he lifts her up and gives her the kind of love and attention which every woman wants. What Mansoor and Cuckoo have is very special but we don't know yet why Mansoor is getting married to someone else. Was it Cuckoo who could not get a divorce from her husband? or did Mansoor back out at the last minute? Cuckoo cuts her wrist in the most unconventional manner on the day of Mansoor's wedding. Cuckoo is a very strong woman but she is terrified of being left alone, that was probably the reason why she put up with a loser husband for all these years. Cuckoo's work is like an escape for her, she fears that if she has enough time to sit down and think about her life she will not be able to cope. The opening scene was very intense; I am sure many viewers like me had no idea what they were going to see next.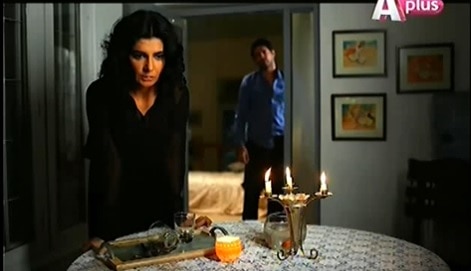 Mrs. Khan is Cuckoo's regular client who is always asking Cuckoo to make her look like celebrities her husband likes. Cuckoo keeps on reassuring her that she is beautiful but Mrs. Khan needs that assurance from her husband more than anyone else. In tonight's episode when these two women meet, they know that something about both of them is not the same. There are many things weighing on Cuckoo's mind and maybe there was a lot on Mrs. Khan's mind as well.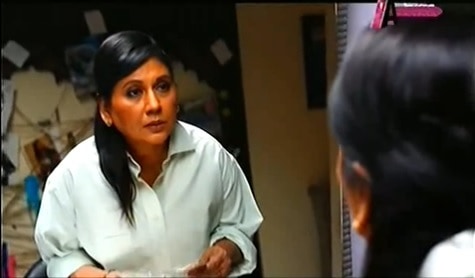 The actor playing Cuckoo's husband (Fawad Khan) could have done much better. He did not look younger than Cuckoo at all; I understand that the character is meant to be unorthodox but I felt that it would have been much better if we could see why Cuckoo married this man in the first place. I guess when you are lonely you end up making some very foolish decisions.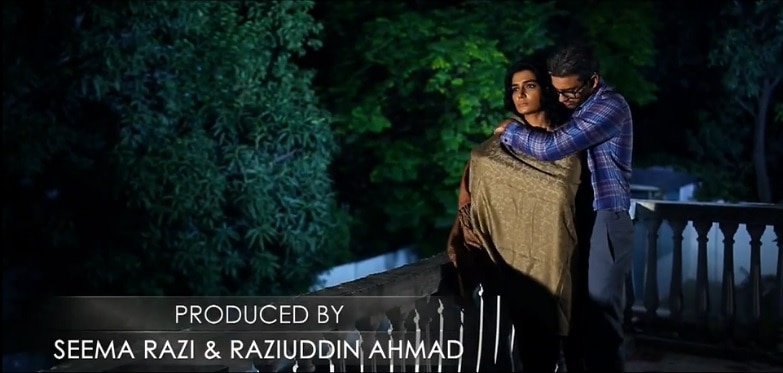 This first episode was on the slow side but by the time it ended I wanted to know more about the characters. I love the OST already. Erum Nafees has done complete justice to Faiz Ahmed Faiz's poetry. The music director Arshad Mahmood, has done a superb job with the composition; the song is melodious and impactful. The styling and make up was very impressive and it seemed like the director took some time out to find the kind of locations which we don't usually see in dramas. I am waiting to see Alishba's character in the next episode.
Did you watch this first episode? Do share your views about it.
Fatima Awan