What a sad turn of events! The only person in the world who truly understood Laila and who gave her the strength to survive in her difficult circumstances is gone for good. And what is even more sad is that this happened when Laila finally decided to open up to her father. Laila had made up her mind about her future and her father was going to be the pillar of support for her like always but it was not meant to be. I must say that the relationship between Laila and her father had to be the sweetest thing about this play. I enjoyed their meaningful conversation, the way her father felt things which Laila never had the courage to say and most of all the fact that Laila's father was like oxygen in her life. Whenever she felt suffocated, she used to turn to him to unwind and get herself charged again. Qazi Wajid stole the show right from the get-go as the caring and nurturing father. The chemistry between Alishba Yusef and Qazi Wajid coupled with the intelligent way in which the relationship between the two was established by the writer gave us an unforgettable father-daughter relationship to watch on screen after a very long time.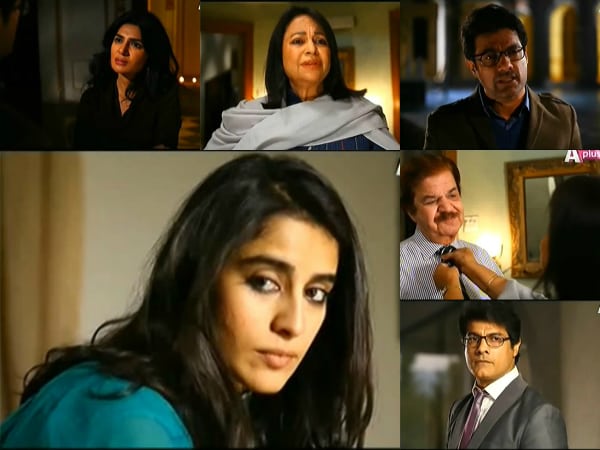 There is nothing new about the story of this play but the treatment is brand new. Laila's reaction when she finds out about Mansoor's extra marital affair was definitely not what we usually see on screen. Laila, it seemed, was already prepared to deal with the situation or maybe she had been through so much in the past few months that nothing surprised her anymore. The events in tonight's episode reinforced my guess that Laila already knew about Kukoo and Mansoor so when the "secret" came out in the open she was prepared to move on in her own way.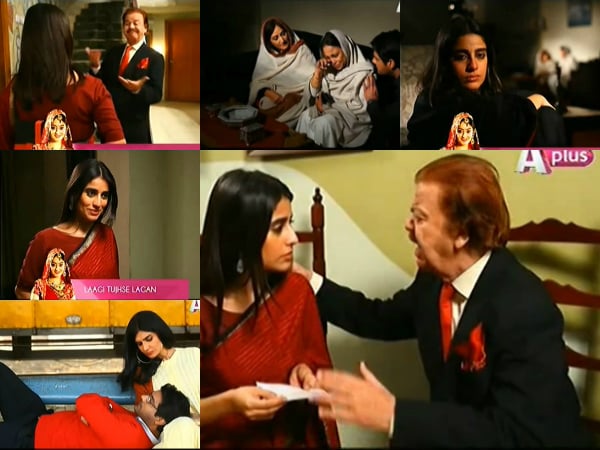 What was even more interesting and unusual was that Laila actually turned to Kukoo for helping her establish her business. It is amazing that even though these women are linked together in the most bizarre way but they understand each other so well. For once these two women do not blame each other but they blame the man involved. I love the change in Laila's character; the character development has been very convincing indeed. Laila is done with pleasing everyone, she has decided to take her father's advice and do what makes her happy.
Mansoor's character is very well etched out too. His explanations for not marrying Kukoo and the way he justifies his behavior towards Laila is another interesting and convincing part of the show. Sohail Sameer has outdone himself in this role. Mansoor is losing control on Laila fast and he is not sure what to do about it.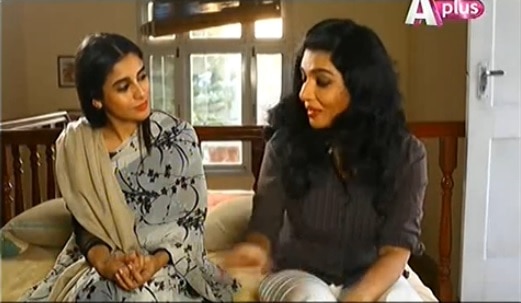 This episode was picture perfect like always. The only thing that bugged me was that everyone kept on referring to Laila and Mansoor's daughter as "bachi" "choti" etc…doesn't the child have a name?
The most outstanding aspect of this play is that the script is very coherent and well articulated. The director has a firm grip on the screenplay and the details. The actors are doing a brilliant job, the credit for which goes to the director and the writer too. When you have an outstanding script and director to work with then you can't help but give it your best.
Pehchan is turning out to be even better than I had hoped it would be. The meaningful conversations and the story is getting better with every passing episode. This drama is extraordinary and unconventional. This drama is about strong women who we don't get to see on our screens any more. It shows that a woman does not need a man to save her. A woman's "pehchan" is not the man she marries. I have very high hopes from Pehchan now and I am quite sure I won't be led down. A Big thank you to the producers Seema Razi and Raziuddin Ahmad for investing in something different.
Do share your thoughts about this latest installment.
Fatima Awan