Poor Laila; she is sensitive, sweet and genuine but fate has tied her with a man who is heartless, cruel and extremely selfish. Laila is trying hard to make sense of the relationship she has with Mansoor. She wants to believe that he loves her but as time goes by Mansoor is giving her very little reason to continue wishing and hoping that he does love her. Mansoor has rejected Laila over and over again in more ways than one. He has never made a conscious effort to come up to her expectations but he knows absolutely nothing about handling rejection himself. This man wants complete compliance by his wife even though he does not have feelings for her. Mansoor's attraction towards Laila and Kukoo both appears to be strictly physical. There was a time when I used to think that Mansoor and Kukoo were soul mates who met at a bad time but after watching tonight's episode I got the feeling that Mansoor is incapable of feeling that way about any woman at all.
Kukoo isn't even trying to move on; her life has taken a very unexpected turn after Mansoor's wedding and she isn't even sure how to deal with the situation. Khurram's promises are nothing more than false hopes which are not worth banking on. The meeting between Mansoor and Kukoo tonight seemed to be a direct reaction of the way their spouses treated them. Kukoo was getting back at Khurram forgetting his promise of taking her out for dinner and Mansoor was punishing Laila for not being an "obedient" wife. Iffat Omer is absolutely brilliant as Kukoo; she does not want to be the other woman but she cannot let go of Mansoor either. I think the only reason Kukoo keeps on going back to Mansoor is that she is lonely. Khurram's dialogue about not being unfaithful was spot on and timed perfectly. Does being faithful make up for all his other weaknesses? I am not sure! Are there more ways than one to be unfaithful to someone? These were some of the questions that popped in my head when I heard Khurram declaring his faithfulness.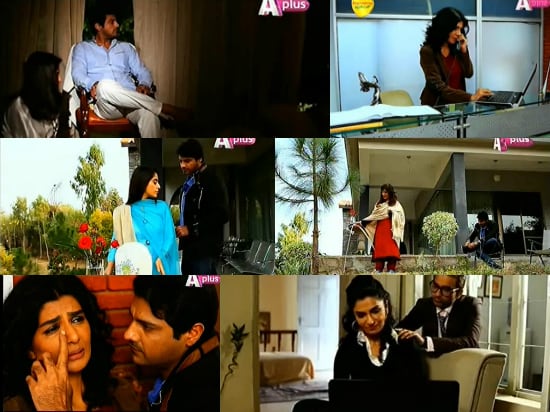 My favorite scene from tonight's episode had to be the opening scene in which Laila asks Mansoor to "forgive" her for her behaviour. The other scene which said a thousand words was the one in which Kukoo starts cleaning the mirror while giving her client a haircut; she obviously could not take her mind off the message Mansoor left for her. Wiping memories out of the mind is never this easy and simple! Kukoo would like to erase all those memories of the past and present but those memories are probably all that she has and she actually does want to hold on to them.
Laila's conversation with her mother in law said a lot about who Mansoor takes after. The most outstanding aspect of this play till now has been that every scene and all the conversations add something to the play. There are hardly any dramas on air right now which do not give away unnecessary details to kill time. The scene in which Laila goes to meet her parents was also beautifully done. It isn't easy for a girl like Laila, who has shared every tiny detail of her life with her father, to hide something so big from him but she does not have a choice. She knows that she has to make this marriage work; letting her mother down is not an option.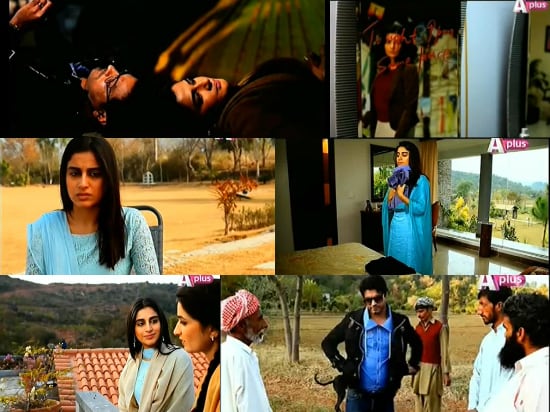 The OST of the play is beautiful. It is definitely one of those songs which you want to hear over and over again. I am extremely impressed by the quality of direction, acting and script of this play. Sohail Sameer has nailed his character and Alishba Yusef has breathed life into Laila's character. Iffat Omer's character has to be the most complicated one in the play but she portrays Kukoo's insecurities, loneliness, helplessness and vulnerability effortlessly. Sumbul Shahid has played the proud mother of a "perfect" son superbly.
Thank you Team Pehchan for giving me something worthwhile to watch; Pehchan has to be the only play on air right now which I look forward to and enjoy reviewing.
Fatima Awan