"Aap ko happy ending pasand hai na? Mujhe bhi!" Because happy endings don't always mean that a couple with the most dysfunctional marriage resolves all their differences magically in the last episode. Sometimes happy endings can be convincing too. Laila preferred Saadi's friendship even though Mansoor did his best to convince her that she was lost without him. Tonight I felt like Mansoor really was desperate to get Laila back not only because he wanted to control her but he wanted her back in his life. People like Mansoor do not change of course and I am glad that Laila knew that only too well, which is why she refused to take him back. Mansoor realized that he had lost someone very precious and there was no way to win Laila back now, regret and remorse was all he was left with. It was good to see Mansoor's real self coming out when Laila told him that the marriage was over because otherwise the change in his personality would have been unpersuasive.
Laila's mother's ego did not allow her to accept her daughter for what she was now wholeheartedly but the way things were moving forward there was definitely hope for the future. Mrs. Khan consoled herself with lies like always; yes some things never change and I am glad that Mrs. Khan's track was wrapped up like this because people's lives and personalities don't change overnight. Kukoo and Khurram ended up being good friends; Kukoo's letter to Khurram at the end was elaborate and pretty much summed up everyone's life.
I am glad that Pehchan ended tonight because even a die-hard fan like me was feeling that the conversations were getting repetitive. The ending was gratifying in every way, I could not have asked for more. I think Pehchan was the best play of the season because it excelled in all the departments in which a drama can stand out. Bee Gul and Khalid Ahmed gave a brand new treatment to an age-old story and added the zing which a good drama needs. It may have been too slow and unconventional for many viewers therefore it did not the kind of attention that commercial plays get but I hope that will not stop the producers, writer and the director from continuing experimenting.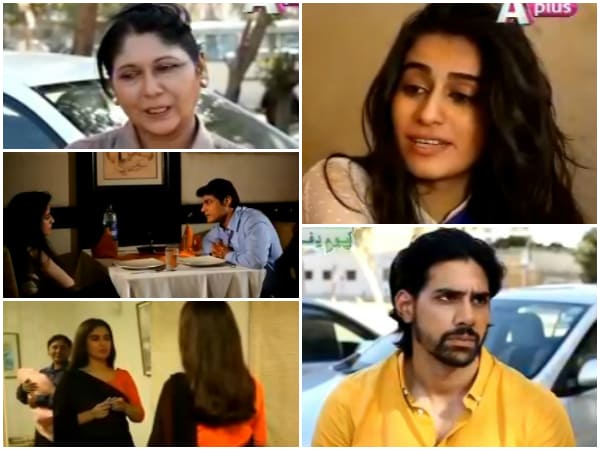 I feel like I owe Bee Gul in particular a big thanks for not banking on the more easy (which don't require a lot of thinking) and conventional ways to get attention from the viewers. Her dramas have not been getting the appreciation which they truly deserve but she continues writing artistic scripts and does not rely on run-of-the-mill-stories. All of her characters are multi-layered and definitely not black and white, with the exception of Laila's mother. Her characters are so real that you can't help but connect with them, feel for them and understand them even when it is a character as negative as that of Mansoor. I also love the way these characters are revealed to the viewers gradually; the way Laila and Kukoo's journey of self-discovery was penned down and executed was perfect. I would really like to see a male character as the main protagonist in one of Bee Gul's upcoming plays because until now she has been focusing on women leads.
Khalid Ahmed brings out the best in Bee Gul's scripts because he understands the depth of the characters and the narrative. Not just that he made Pehchan a masterpiece by making it esthetically pleasing. Khalid Ahmed's direction proved that he believes that his viewers are just as intelligent as he is unlike most Pakistani directors who think that the viewers will not understand the underlying messages in the story unless they spoon-feed it to them. There were quite a few scenes in every episode that conveyed the feelings and situations of the characters beautifully even when there were no dialogues involved. I personally feel that Pehchan was a labour of love; Bee Gul assisted Khalid Ahmed herself which must have made a huge difference too and which goes to show how seriously she took this drama. The Director Of Photography Naveed Malik deserves special appreciation for a job well done. A big shout-out to the producers Seema and Razi-ud-din Ahmed for giving the Pakistani viewers a reason to believe that there are still people out there who care about more than just the TRPs. We definitely need more people like them in the drama industry.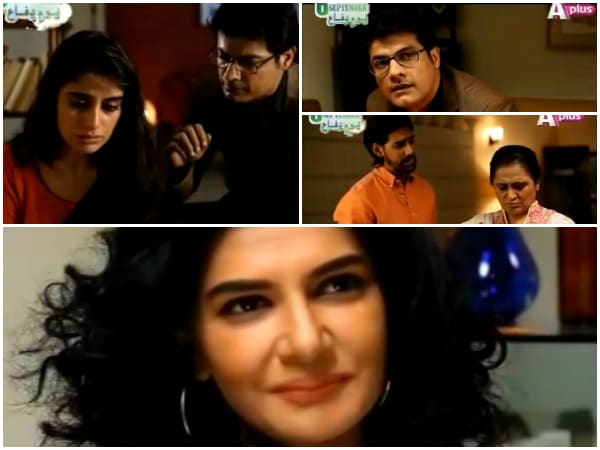 I really want to thank the person/s responsible for choosing the cast. It was an absolute pleasure watching Alishba Yusef play the character of Laila. Laila's feelings and personality underwent a major transformation within two years of her marriage and Alishba Yusef portrayed different shades of Laila's personality impeccably. Sohail Sameer outdid himself as Mansoor. He played the bad guy without going overboard, it is amazing how a good script and direction can bring out the best in an actor. I don't have enough words to praise Iffat Omer; everything about her was perfect from the acting to her make-up and hairdos. Parveen Malik played Laila's mother's role very well and her character which was very different from the roles she has played till now. We may not have liked her character for obvious reasons but she was definitely in her comfort zone. Qazi Wajid and his character both were adorable; the chemistry that Qazi Wajid and Alishba Yusef shared on screen brought the father-daughter relationship to life. Anita Camphor did complete justice to her character, she is a very gifted actress.  Sumbul Shahid played the role of the proud mother of a son perfectly. Fawad Khan unfortunately brought out the worst in Khurram's character, he has a long way to go! Faris Khalid and Saad gradually grew on me in the last few episodes but in the beginning he was sticking out like a sore thumb. I think the reason for that could be that Faris Khalid wasn't very comfortable with Urdu language. The OST of the play was beautiful, Faiz Ahmed Faiz's poetry coupled with Arshad Mahmud's composition and Erum Nafees' beautiful voice gave the viewers a song which they can listen to over and over again.
Watching Pehchan and reviewing it every week has been a delightful and insightful experience. A big shout-out to all those readers who read the reviews regularly and shared their thoughts here.
Did you like the ending? Do share your thoughts.
Fatima Awan