This latest episode of Pehli Si Mohabbat focused primarily on Aslam and Rakhshi with Zainab's track standing out yet again. This character has been etched-out brilliantly; there are so many different shades to her personality and each one leaves an impact. Uzma Hassan owns this role completely; the way she has portrayed Zainab's resignation to her fate but her refusal to accept the same fate for her brother is beyond impressive. The kind of relationship she has with her brother isn't just one which siblings share normally. They have so much in common and both of them have tried to protect each other in whichever way they could. The writer has intelligently knitted both these tracks together. The flashback scenes while Zainab sat down with Aslam to console him made for one of the best scenes we have seen in this drama so far. Apart from the background score which was rather overdramatic in the scenes showing Akram's rage, overall, the execution was on point. Shehryar Munawar, Uzma Hassan, and Saba Faisal acted superbly tonight. Although Rakhshi character so far is rather simple, Maya Ali has made sure that she translates all of Rakhshi's emotions on-screen in such a way that I find her ups and downs relatable. Aslam's ability to bounce back after every setback makes his character likable.
Taking a Stand
Aslam had his mind made up in the previous episode when he went to talk to his mamoo and tonight when he was beaten up for doing so he was more than ready for the outcome. The fact that he was dancing at his friend's wedding after causing the upheaval went to show that Aslam indeed is one-of-a-kind! His rage, frustration, and determination made for an interesting combination of emotions. Shehryar Munawar was convincing in all these scenes. Aslam has a rather unusual way of dealing with even the most serious situations which I find really interesting! He forgives and forgets fast. Tonight, even after everything that happened, he went to Akram to not only apologize but also thank him! Had he not done this, Akram wouldn't have shown the kind of flexibility he showed later on. It was also good to see Akram actually regretting hitting his brother. I am glad that he keeps the viewers guessing and his character is not black. He has certain flaws and can be insensitive at times too but he is not void of emotions completely. So, that is how the impossible happened tonight with Zainab playing an important role in this entire scenario.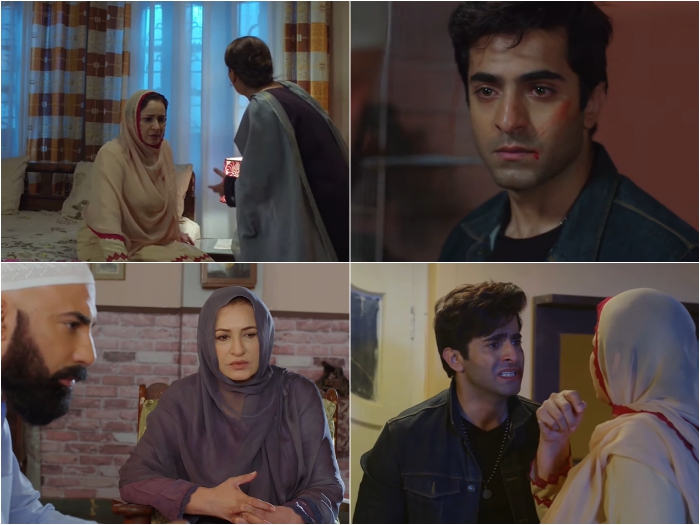 Zainab and Aslam's scene together was beautiful! They bond on a different level, they always have. They are not like their older brother at all which is why they understand what the other is going through. Uzma Hassan's performance in the scene showing Zainab pleading with his mother to do something about the situation was effortlessly intense and gripping. Saba Faisal was equally convincing as the mother who wasn't sure whose side to take and what to do in this situation.
Meaningful Conversations
Just like every other episode of Pehli Si Mohabbat, this one also had quite a few meaningful conversations. The opening scene once again highlighted the hypocrisy of society. The writer has intelligently used Nargis and Faiz Ullah's track to show the double standards of society. The brief conversation between Akram and Ishrat when he asked her who Aslam was in love with was so meaningful! Even though Ishrat is a supporting character in the play but somehow she has always caught my attention. Her everyday life has always been the perfect personification of wives and daughters-in-law who lead simple life. Tonight for the first time her dialogues reflected the challenges faced by many such wives who have to juggle different relationships and there are so many expectations from them. Nausheen Shah is an amazing actress; she always makes her presence felt.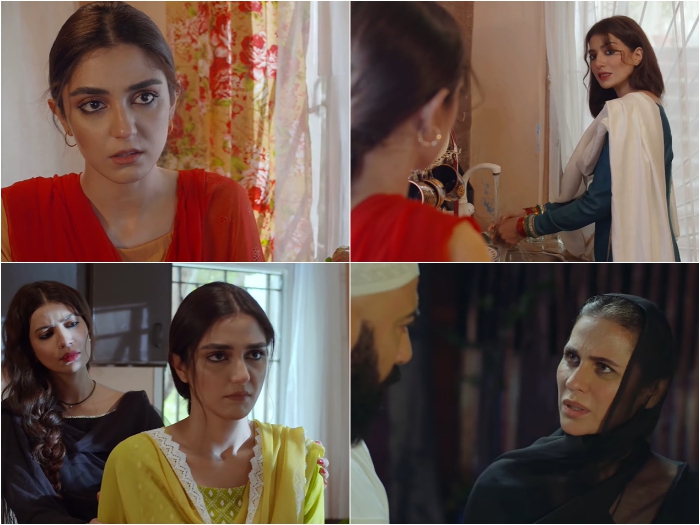 Zainab's Track
Murad is back to being the person he was all along! This did not come as a surprise but actually was quite realistic. Zainab can be so fierce and determined when it comes to protecting her brother but she does not even try when she has to protect herself! She has given up completely and is willing to put up with all the abuse she is subjected to on daily basis. She feels she has nothing left to fight for. Murad's character has been penned down so well too! He is a self-righteous man who considers it his birthright to judge not just his wife but also her family! Zainab's mother did not confront him about the physical abuse because he is intimidating enough as it is. She also knows that if he decides to leave Zainab, Akram will be furious! Murad understands the situation all too well therefore he keeps on tormenting Zainab. It seemed as if he came to pick Zainab after he found out what happened last night. This couple seems to have fallen into a pattern where Zainab bears everything Murad says silently and he keeps going waiting for a reaction! 'Aap ki wapsi achi lag rahi hei' was another meaningful dialogue!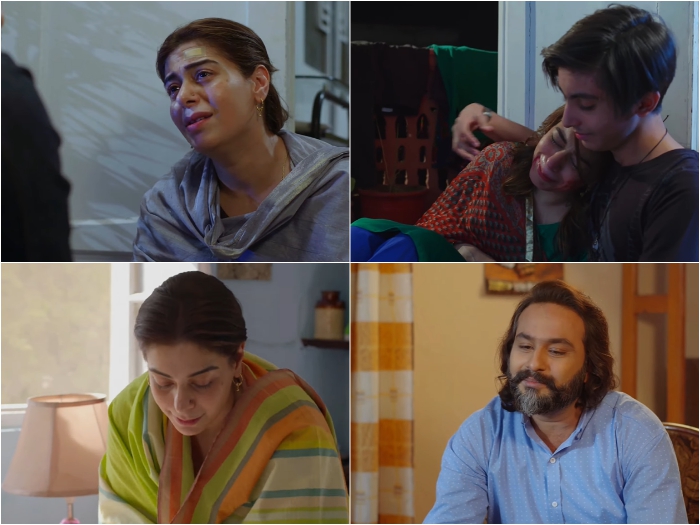 Final Remarks
There is finally some hope for Aslam and Rakhshi after whatever happened tonight. However, it is highly unlikely that things will go forward smoothly. Will Faiz Ullah prove to be samaj ki deewar? Pehli Si Mohabbat has my undivided attention because it offers so much more than another love story.
Did you watch this latest episode of Pehli Si Mohabbat? Do share your thoughts about it.