All the tracks continue to move forward at a steady pace. Even though the pace of the drama slows down at times but it is always meaningful in some way or the other. Every episode of Pehli Si Mohabbat shows some movement in the story. I was expecting this particular episode to be slightly more happening but yet again the focus was more on making the viewers anticipate what turn different tracks will take next. Even though Aslam and Rakhshi have been suffering for the longest time, I can't help but feel for them every single time I watch them struggle. It would have been great if Zainab and Rakhshi met in this episode. It is going to be really difficult waiting another week to find out whether Rakhshi and Aslam manage to go through with the plan or not. Zainab's scenes have been the highlight of every episode but tonight the conversation she had with her husband was slightly misleading. But then that has been the beauty of this character; Zainab is human, most importantly someone who has been through so much that she must have a reason to question why someone would even stick around for so long! Murad's 'concern' for her has however been the bare minimum, especially when compared to his toxic behavior!
Confessions & Moment of Truth
Pehli Si Mohabbat's strongest element has always been its characters. While the story might be one that we have watched many times before, the characters, their relationship with each other, and their settings set this drama apart. Tonight, Zainab's confession on cheating on her husband emotionally all through their married life was definitely a first in a Pakistani drama. This was not done in order to ask for forgiveness but it was a genuine confession on her part. Sikandar's reaction and everything he has done so far has proved to Zainab that he did not deserve to be loved the way she has loved him all these years. This has definitely proven to be a closure for her and perhaps that is why she is giving Murad more leverage than he deserves! The entire idea of this track has been that you cannot force yourself to love someone but Zainab clearly always made a conscious effort to keep a distance from Murad. Although his frustrations have always been understandable, he has never once taken the high road. If Zainab had been emotionally absent throughout, her husband also made sure that he put her through hell for doing so even though he had the option of leaving her! Uzma Hassan has been remarkable as Zainab, her expressions have been outstanding throughout; so subtle yet so meaningful.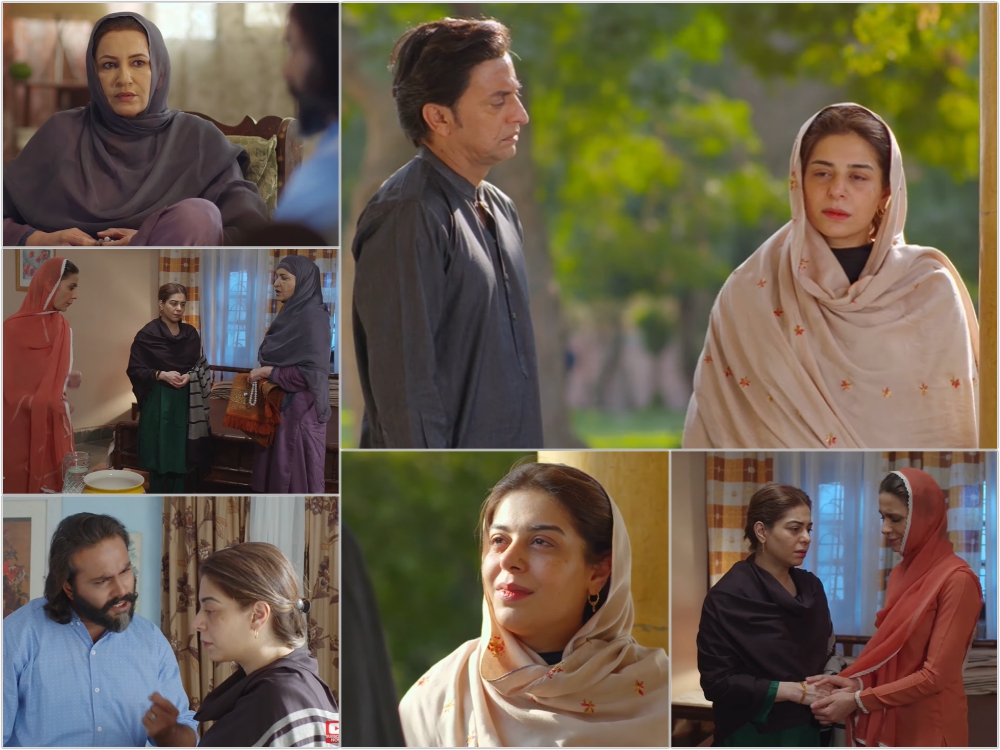 The realization that Sikandar does not value Zainab enough to let Rakhshi go just so that her brother can be at peace has proved to be a moment of truth for her. She has made a decision based on Rakhshi's well-being more than anything else. She does not want Rakhshi to be with a man like Sikandar and live the kind of life she has lived for so many years. Zainab has a sensitive side, yet she can also completely switch herself off when she is around Murad. For once, Sikandar was truly affected by the rejection and the realization that Zainab did not love him anymore. His reply to his parents suggested that he might back off from the wedding.
The Helplessness
The main leads of the drama yet again were shown in situations that highlighted their helplessness. Sheheryar Munawar has done exceptionally well translating Aslam's inability to take control of the situation and resulting frustrations on screen. Aslam and Akram's scene in this episode as well showed a caring and softer side of Akram. He is more worried than ever for his brother and is trying to make things easier for him. My opinion about Akram has changed in the past few weeks. While he can be quite aggressive and controlling at times, he does love his brother in his own way. Rakhshi on the other hand is for now silently going ahead with the wedding festivities even though she is dead inside. The scene in which that little girl noticed how sad this bride was, said a great deal about Rakhshi's state of mind and how her own father couldn't see this!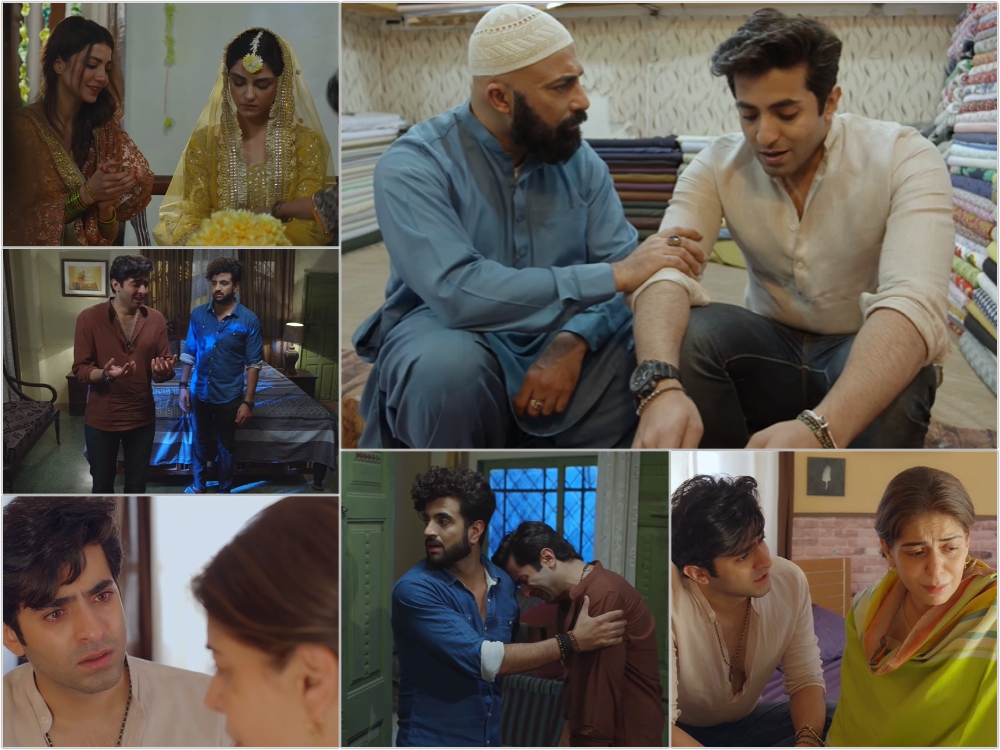 Final Remarks
Pehli Si Mohabbat definitely needs to pick up pace but even with the present pace the emotional element of the drama never dies down. The relationship some of these characters have with each other always proves to be the best part of every episode. The solid performances definitely add to the appeal of the show. Some of the scenes are repetitive such as the ones covering Murad and Zainab's relationship. Overall, however, this latest episode wasn't just a filler episode since there was substantial development in some of the tracks. I just hope that we get to see more progress in the upcoming episode since waiting an entire week and not getting to watch something dramatic when it is highly anticipated can really test your patience! It is really difficult to predict what will happen next which makes the story more interesting.
Did you watch tonight's episode of Pehli Si Mohabbat? Do share your thoughts about it.