Tonight's episode of Pehli Si Mohabbat yet again focused on the internal turmoil of all the leading characters and the weight of expectations! The drama continues to be on track, the execution is also on point but as a viewer, it can be frustrating watching such slow development in the story. The writer however has made sure that every single scene is either meaningful or adds to the anticipation of the viewers. All the actors deserve due credit for their natural performances. The biggest strength of Pehli Si Mohabbat continues to be the way the story literally flows. Every scene looks and feels real. When Rakhshi finally decided to leave, I was literally at the edge of my seat. However, the promo of the next episode gave away so much!! We know exactly what is going to happen in the upcoming episode with the exception of a few details which were obviously missing from the promo! The story really should move forward now since Rakhshi and Aslam have been suffering long enough.
The Emotional Turmoil
Pehli Si Mohabbat has throughout been more about the emotional turmoil of different characters than anything else. I absolutely love how honestly the writer has penned down the feelings of these characters and hasn't sugar-coated anything. Whether it is Zainab or Nargis (two women who come from really different backgrounds), their feelings have been shown with the utmost honesty even though the general viewer might not want to watch women who are still in love with their exes! Rakhshi's constant sobbing is definitely getting annoying but I like how it has been shown that she feels pressurized by the expectations his father has from her. There is definitely more showing than telling which makes Pehli Si Mohabbat engaging even with the slow pace.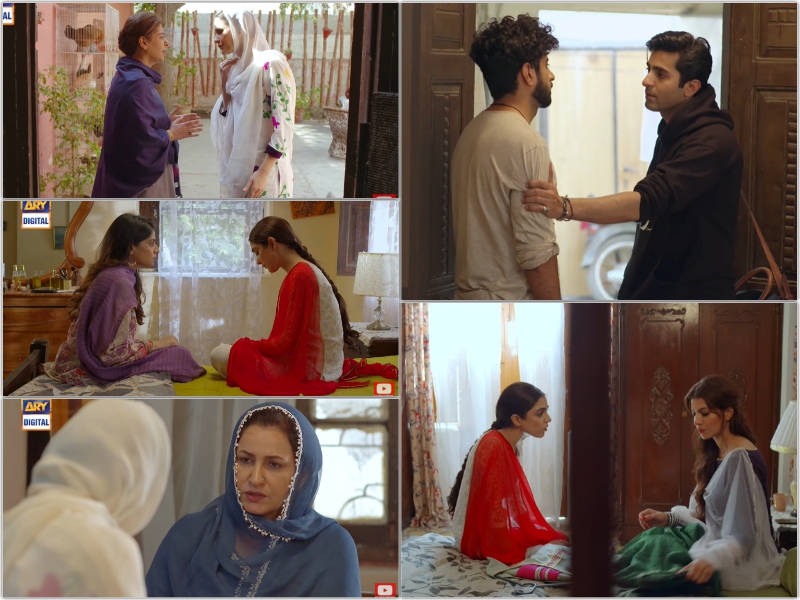 This recent episode opened with Zainab reading Sikandar's message. Zainab continues to be the most important character in the drama. She managed to live through the most difficult phase of her life but she does not have the emotional or physical strength to bear another trauma. Zainab holds Aslam really dear and over the years she has learned to take action when it is needed the most. Nargis confessed her love for Farooq and just when she did that Faiz Ullah reminded her of how much she meant to him. Nargis made the decision to marry Faiz Ullah in haste but now she is constantly trying to stay committed to him even though she is inclined towards Farooq. Faiz Ullah's interactions with her added further pressure, if she leaves him he will be heartbroken! I am waiting to hear more from Nargis since I find her dialogues so interesting. There are barely any emotions involved yet you feel exactly what she has been through all these years and everything she has learned along the way.
Right till the end it was difficult to tell whether Rakhshi will be able to muster up the courage to leave her home or not. Nadeem's conversation with Aslam added to the doubt! When she finally decided to leave it came as a surprise but the preview of the next episode definitely ruined the element of surprise. Aslam's concern for his friend and his faith in Rakhshi showed the mature side of a character which also has a playful side to it. I am already dreading watching him being beaten yet again! This is turning into a Zohra and Moosa situation, where the hero is trying harder than the heroine. Even though the pressures on Rakhshi are real but her inability to make a final decision has put Aslam through even more turmoil. Also, why didn't Rakhshi use the mobile handed over to her by Zainab? Some kind of communication between Aslam and Rakhshi would have been good.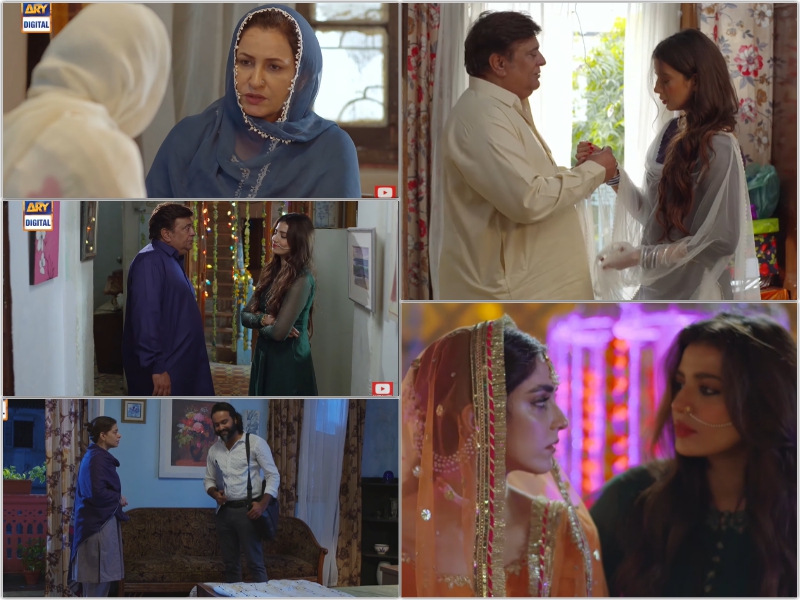 Zainab and Murad's scene yet again showed how desperately Murad wanted Zainab to have some actual feelings for him. Zainab was only trying to make him stay because she did not want him to witness the wedding and he was confused for all the right reasons! Zainab has gone from having absolutely no conversation with Murad to convincing him to do certain things according to her wishes. Interestingly enough, she is doing it for her brother and perhaps also because she knows she might not live for too long. Many of her dialogues suggest just that. Although Ishrat's character gets little screen time, she always has a screen presence.
Final Remarks
I hope that we get to see a major shift in the story soon. All the actors deserve tons of appreciation for doing complete justice to their respective characters and breathing life into every single scene. I am already feeling for Aslam and want his trials to end! Apart from the complete lack of communication between Aslam and Rakhshi, everything else makes perfect sense.
Did you watch tonight's episode of Pehli Si Mohabbat? Do share your thoughts about it.