Honestly speaking when I started watching this recent episode I found myself questioning some of the scenes but by the end of this episode, I felt that these scenes might be there for a reason after all! Tonight's episode of Pehli Si Mohabbat turned the story around completely. The shift in Aslam's character, the 'possible' change in Akram's feelings for Rakhshi and Zainab's present medical condition; all of these situations were equally moving but this episode definitely belonged to Akram. Every time I think that a particular episode of this drama might turn out to be a filler episode, it gives hints that suggest that certain tracks will go in a different direction altogether.
I could be totally wrong but after watching this episode I felt as if Arif's character is there for a reason and eventually Rakhshi might end up being Sadaf's stepmother. Having said that, I really want to know how Aslam's track will end if that happens. Anything is possible at this point, I was also left wondering if Zainab will be able to keep her promise to Murad now that she is dying. Uzma Hassan is the only actor in the drama who, it seems, put her foot down so that she could carry the right make-up look for every situation. Many of the other actors including Saba Faisal seem to be wearing a little too much make-up. Maya Ali's make-up has been the same throughout; there was no difference between her bridal look and her usual look when she was going through hell! The scenes in the hospital were not executed too well since anyone in Zainab's condition wouldn't be in a room but the ICU!
Even More Helplessness
With this episode, Akram and Zainab's helplessness definitely outweighed everything else. The change in Akram's character has been gradual and convincing. He has watched his brother suffer for the longest time now and being the older overprotective brother, he has finally realized that he has made some really wrong decisions in the past. Akram's character has come into its own with this episode. Hassan Sheheryar Yasin has completely owned his character throughout; I am looking forward to seeing more of him in upcoming projects.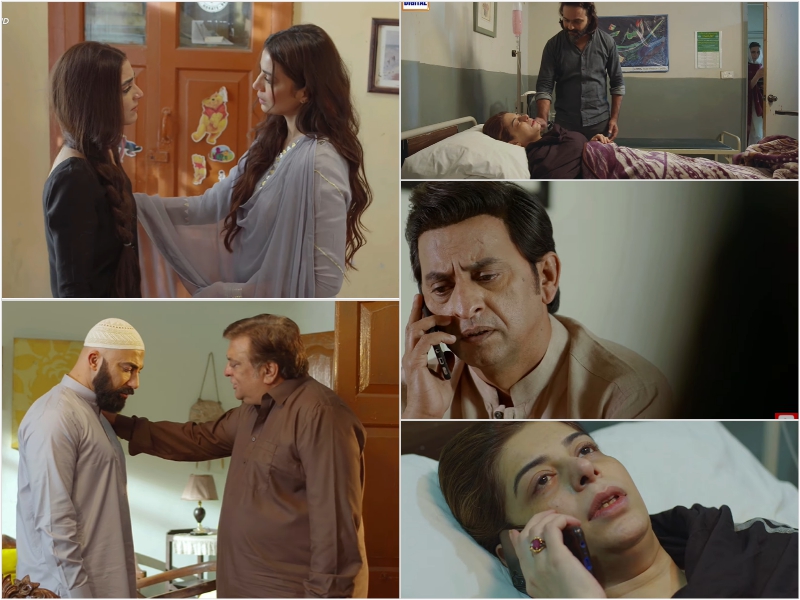 Watching him beg Faiz Ullah was heartwarming and touching. Faiz Ullah is turning out to be the most rigid character and I had a really difficult time understanding his mindset. His lecture about beti ka naseeb did not work for me at all. He is going ahead with this marriage because he is too scared of facing the repercussions. Faiz Ullah had the strength to fight for himself when he chose to marry Nargis but he doesn't have the courage to take a stand for his daughter. Nargis continues to give Rakhshi reality checks and at the same time gives her the 'support' she needs to go ahead with this sacrifice! At this point, I see her as an enabler at times!
Zainab's helplessness resonated with me, like always. Akram also talked about how his decision had ruined his sister's life. He admitted that the forced marriage and the fact that her husband knew everything about her past turned out to be a living nightmare for Zainab. Akram admitted every single thing he had done wrong and genuinely wanted that Faiz Ullah should not repeat his mistakes. Sikandar is turning out to be a more twisted character than I had imagined! His fixation with Zainab is such that he could not even tell that she was in distress when he called her. Watching Zainab all by herself in such a condition was not believable at all! Uzma Hassan's outstanding performance however has left me in awe of her talent; she makes every character she plays unforgettable.
Arif's track was covered in two scenes tonight and both these scenes focused on his status as a single parent. He comes across as a dedicated father who puts his daughter's needs before everything else – a lot like Faiz Ullah who raised Rakhshi all by himself! Will Rakhshi choose to play the role Nargis played in her life but at a time when a girl really does need her mother the most? No one can understand Sadaf's pain and needs more than Rakhshi, could she be the one who will make a difference in this girl's life? So far Rakhshi's character has been the least impactful one in this play, hopefully in the end it will give us something to talk about.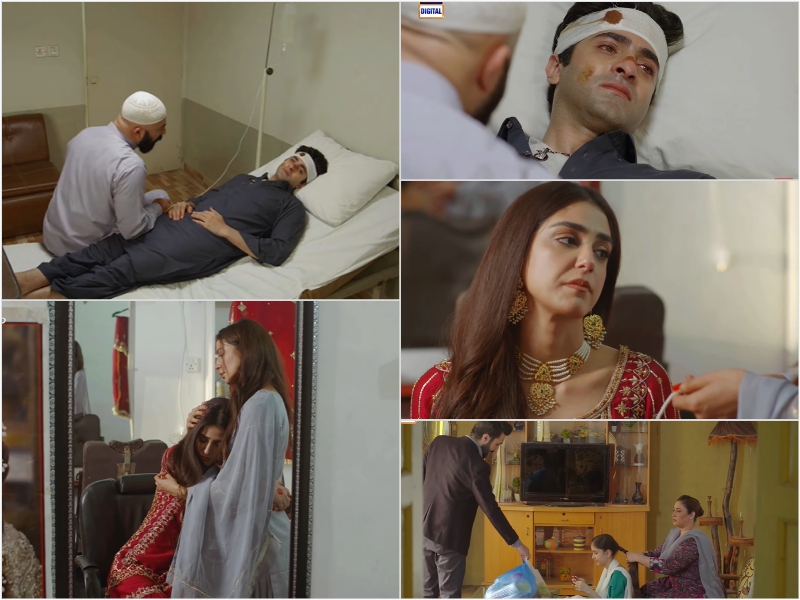 Final Remarks
Tonight's episode of Pehli Si Mohabbat might have laid the foundations for the most important development yet. I am really excited about the upcoming episode. Murad will read Sikandar's messages in the upcoming episode and Zainab might not live to see how Aslam's love story ends! Her track has been a perfect example of how forced marriages especially in such situations can play havoc with people's lives. I find myself completely invested in the story at this point and I feel that there's so much to look forward to. I just hope that the viewers don't have to wait for too long because there's no room for stretching the story further.
Did you watch this latest episode of Pehli Si Mohabbat? Do share your thoughts about it.