It is unfortunate that a drama with such a solid script and some exceptional performances is losing its charm because of repetition. Pehli Si Mohabbat's take on our society's obsession with arranged marriages and seeking approval from others always impressed me but the slow pace and repetition have taken a toll on me. Even now, the drama has not lost its meaning but it has definitely lost its entertainment value due to unnecessary dragging. Although Rakhshi and Aslam met in this episode after months of being away from each other, this scene was shown in the end and was worth the wait because of the circumstances in which they met. They should have been given more screen time instead of showing Faiz Ullah, Nargis, and Rakhshi's scenes. Faiz Ullah's dialogues continue to make me cringe and Nargis continued to be the voice of reason. This was another episode showing the guilt and regrets of almost all the characters.
Apart from the repetition, the make-up and overall looks of all the characters except for Sheheryar Munawwar were so off-putting in this episode because they did not go well with the situations at all. Maya Ali has had a signature make-up look right from the start, she has been put through so much hell and has been crying throughout yet even when she was leaving for Aslam's house she looked trim and proper just as she always does! Even Saba Faisal and Nausheen Shah had a full face of make-up while they mourned Zainab's death. The funniest part was Sikandar's well combed and styled hair right before he passed out! The producers truly are testing the patience of the viewers at this point. Rakhshi's character has stayed the same in these 28 weeks, which is simply unbearable. Practically everyone has contributed to Zainab's death in some way or the other. Therefore, the only good thing about post-Zainab episodes is that everyone has been taking responsibility for their wrong decisions and actions.
Even More Guilt
Last week Akram's guilt and his true feelings after Zainab's death were made quite obvious yet this episode was also dedicated to highlighting a little more of this guilt. This time around Aslam was the one who held everyone responsible. Aslam's reaction made perfect sense; this was also the perfect example of survivor's guilt. While Zainab died of heartbreak, Aslam is still alive and when Zainab was dying he was lying helplessly in a hospital. Zainab baji could easily be termed as his first love and his only ally therefore this reaction was expected from him. All of this guilt shown by each one of these characters is not going to bring Zainab back – this entire track definitely has a strong message for all such people out there. However, this particular aspect has been highlighted repeatedly and will only lose its appeal if yet another episode is dedicated to it.
Murad and Sikandar met for the first time tonight. I was slightly surprised by Murad's reaction since he was much more contained than a person in his situation would be. Once again the tombstone was such a meaningful reminder of the fact that Zainab kept her promise. When Sikandar passed out I felt as if he was finally out of the picture but the preview of the next episode showed that he will survive. He is another person who knows that he added enormously to Zainab's misery. The performances were on point like every other week but the tracks did not have anything new to offer.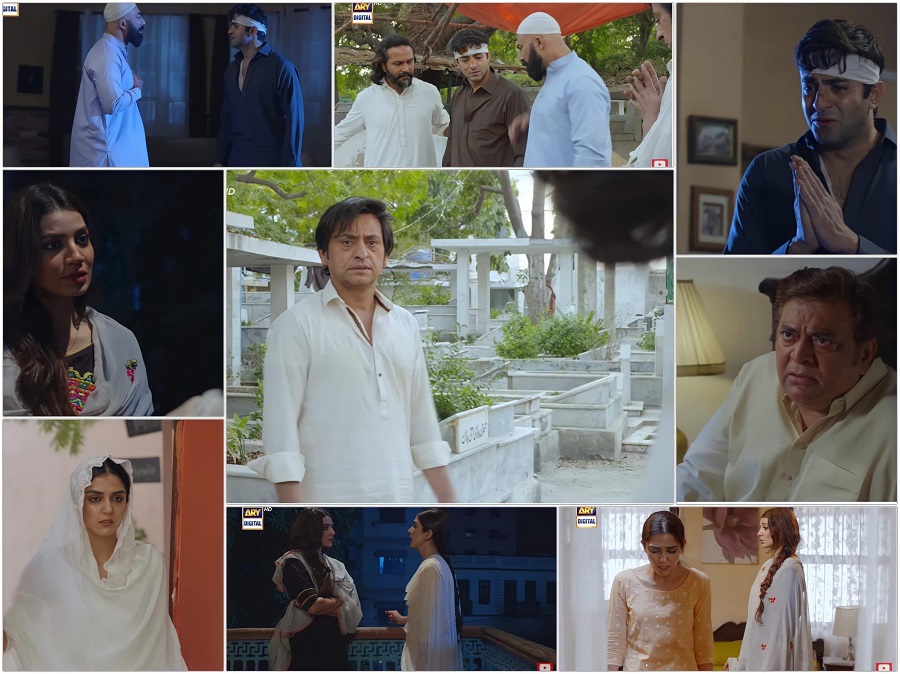 Faiz Ullah's Obsession!
Faiz Ullah's sole purpose in life is fast turning into an obsession because he cannot move on in life until he gets Rakhshi off of his back. Rakhshi's dialogues about her existence were more or less the same as before. However, she did muster up the courage to ask her father if she could go to Aslam's house to say her final goodbyes to Zainab. Nargis' dialogues reflected the viewers' point of view when she was talking to her husband and in the first scene with Rakhshi. However later on she tried hard to make Rakhshi understand her father's point of view as well. Maya Ali's performance suggested that Rakhshi is like a vulnerable and scared child who is clueless. However, her rona dhona is being given excessive screen time!
Rakhshi and Aslam's Meeting
Rakhshi and Aslam's meeting was the most well-written and scene of this latest episode. Rakhshi was finally held accountable for her buzdili, which was much-needed! Also, it was good to see Aslam's mother welcoming Rakhshi wholeheartedly and taking responsibility for the wrong decisions which made Zainab's life a living hell. Maya Ali's make-up proved to be the biggest distraction and affected this scene's impact. Is Aslam truly over Rakhshi? This would have been the perfect time for Rakhshi to have a change of heart too but I guess that's not happening any time soon! Rakhshi definitely has some strengths and she can take a stand when she wants to, however she is too worried about letting her father down to do much.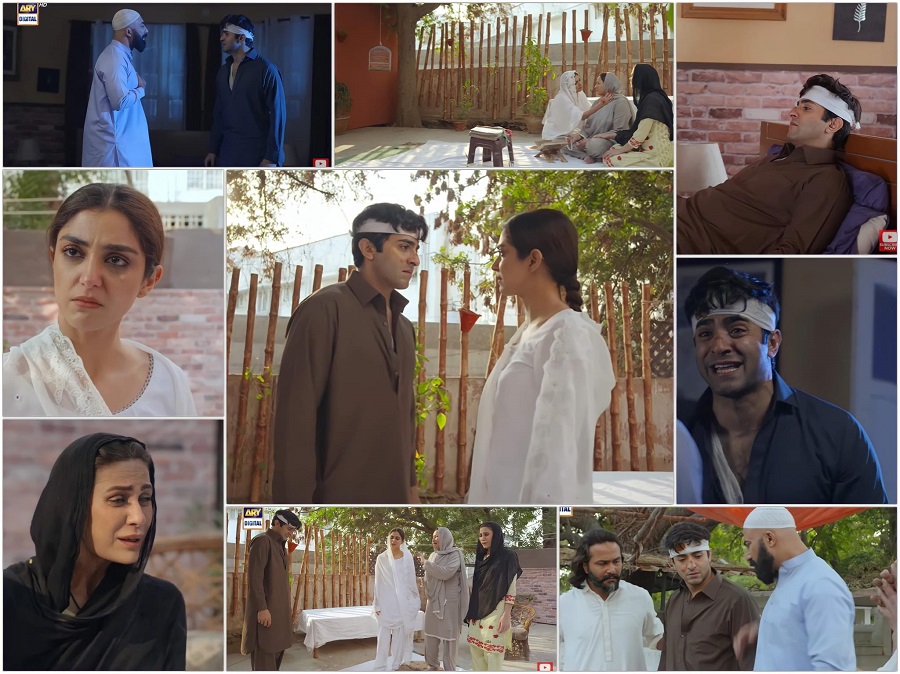 Final Remarks
Some of the scenes in this episode were well written and others were repetitive. Also, the director tends to stretch the scenes excessively by showing rona dhona in particular. I was hoping that this would be the second last episode of the drama but that was not the case! I will not be reviewing Pehli Si Mohabbat weekly from now on and will only be reviewing the last episode.
Which drama would you like me to review next? Please do give suggestions.