Tonight's episode of Pehli Si Mohabbat was engaging throughout and it laid the foundation for the most important development in the upcoming episode. I must say that I find every episode of this drama meaningful and I find myself completely invested in everyone's story. Every character has been etched-out convincingly, all of these characters are also layered hence the surprises every now and then. Apart from this, the drama so far has been well-paced, as well. Tonight, Niggi's track added light-hearted moments to an otherwise serious episode even though she was blackmailing Aslam and Rakhshi, causing problems for them. Zainab and Aslam's scenes together are always a treat to watch. Uzma Hassan is an exceptional actress and Shehryar Munawar is adorable as the younger brother who is a confidant and a friend. Akram, Aslam, and Zainab are all different individuals altogether, yet no one is black and white. All of them have their strengths and weaknesses which makes these characters relatable and their stories more interesting.
The Blackmailing Continues
Tonight's episode focused a great deal on Niggi's blackmailing. She was shown making the most of the situation as she understood that Aslam and Rakhshi were in a vulnerable situation. Niggi's demands continued to increase with time until she asked for Rakhshi's mother's jewelry and that is when Rakhshi felt truly helpless. Eventually, Nargis is going to step in and that is when Rakhshi will finally start appreciating her. Even though Niggi is a blackmailer but her scenes have been light-hearted and the actress playing the role has nailed their light-heartedness completely! At the same time, Maya Ali made it easier to understand what Rakhshi was going through because of this ongoing blackmailing. On the other hand, Aslam was merely going with the flow and not thinking much about the consequences. Through this track, Rakhshi will finally start trusting Niggi. That is what I truly appreciate about the script so far, everything leads to something important.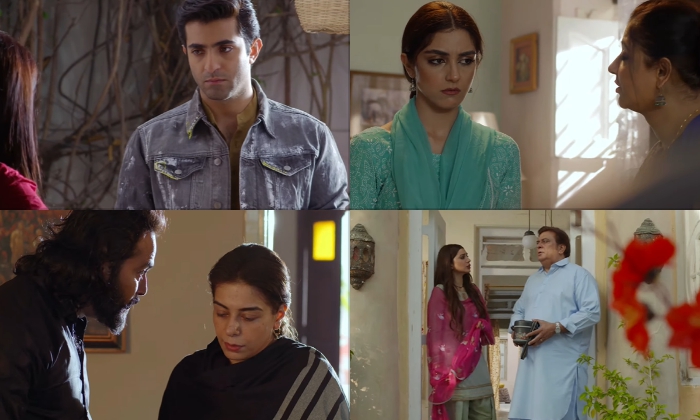 The Proposal
We found out today that Nawaz's son is the same man Zainab was in love with. This is another track that will be linked to the other tracks in the story. Rakhshi was too young at the time and therefore does not know that this is the same man. Faiz Ullah is more than willing to get his daughter married to an older man but Nargis once again was being fair. Nargis' character is turning out to be the best female character in this drama. She is compassionate and at the same time, she knows how to tell someone off when they deserve it! Rabia Butt is brilliant as Nargis. She has been betrayed and instead of being bitter, she does not want Rakhshi to be betrayed in the same manner. After knowing about the proposal, Aslam decided to visit his sister so that he could ask for her advice. Rakhshi is not the kind of girl who can voice her opinion therefore this love story is likely to take a few tragic turns in the upcoming episodes. I liked Faiz Ullah's conversation with Akram; he handled the situation wisely. Akram is an impulsive fool who is constantly worried about what others are thinking and talking about. His dialogues about daughters were sad!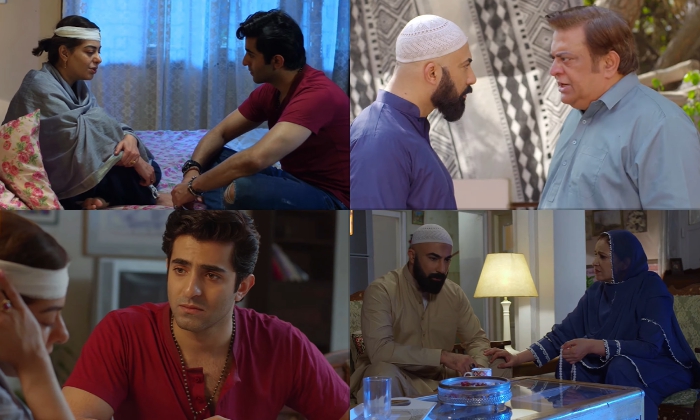 Zainab's Track
So, we found out today the reason for Murad's resentment and anger. He knows that Zainab was in love with someone else and he feels that he is not worthy of her love or attention. Zainab's attitude also goes to show that she simply cannot express herself any other way when she is around him. Her conversation with Aslam also suggested that she blamed herself more than she blamed Murad. These dialogues explained beautifully how difficult it is for people to move on and how difficult it is to make marriages work when such secrets are revealed. Murad's apology came as a pleasant surprise even though he should not be easily forgiven.
Aslam is the younger brother who loves his aapa but he is not in a position to do much. Zainab has completely resigned to her fate and it is almost as if she feels nothing. Will she give Murad a chance? And has she really moved on? The scenes in one of the previous episodes suggested that she could not let go of the memories, something she mentioned in her conversation with Aslam as well. Her situation is complex and even though both these individuals are completely capable of loving and making a marriage work, they met in the most unfortunate circumstances. This track gives such an important message – marriages do not guarantee happy endings and everything does not magically work out!
Final Remarks
Pehli Si Mohabbat is turning out to be an interesting drama that is much more than just another love story. I think the biggest success of this drama is how it highlights the importance of consent and shows the ugly side of arranged marriages. The writer has also succeeded in breaking quite a few stereotypes. The next episode is going to exciting!
Did you watch tonight's episode of Pehli Si Mohabbat? Do share your thoughts about it.