Pinjra is turning out to be one of those rare, powerful dramas which deliver in so many ways. Every episode has so many meaningful scenes which are definitely insightful for every single parent out there who acknowledges the fact that there is always room for improvement. The writer has not hesitated while showing different sides of parenting going wrong. Also, she has successfully managed to show things from children's perspective, which indeed is not something we get to see in our dramas often. Watching Abaan resort to drugs as an escape in these recent episodes had to be the most disturbing element of the drama so far.
Well Written and Executed
The latest episodes yet again focused in an impressive manner on the parenting styles and how these impacted children especially in Javed's household. On the other hand, Wajiha was shown struggling to completely break free from a relationship that is legally over. I found this particular aspect of Wajiha's track realistic. This is a reality for many divorced women who are married to men with no dignity. Abaan and Azaan continue to stand out so far, more than all the other characters in the drama. Both of them are victims in their own way. Even though Azaan is the "perfect" child but his sensitivity and sense of responsibility are turning out to be the reasons why he worries, more than a child his age should, about his siblings. He has to often play the role of the parent since the parents are too lost to play that role.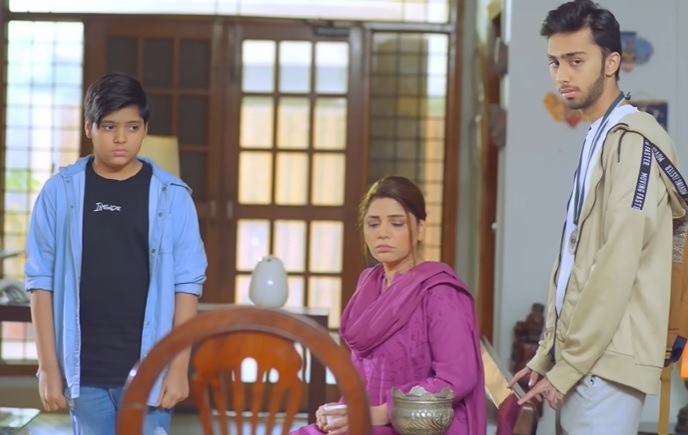 In the recent episode when Azaan comes home after a big win, his day was ruined because his dad lashed out at Abaan, yet again. This was such a brilliantly put-together scene that showed all the reactions with the utmost clarity. Javed was in control like always, dictating how things should be, Khadija yet again was too scared to take a stand for her son, Abaan's anger was more apparent than ever in this particular scene and Azaan helplessness was equally obvious. This scene also went to show that when you put unnecessary restrictions on your children, they end up resenting you. A father who works hard to ensure that his kids get all the material things falls short completely when it comes to providing more important things such as support and love which nurture the soul.
The morning scene in this episode as well as the night one in which Abaan covered up when he was about to be caught were the most outstanding scenes. After watching all these scenes, as a parent, you come to the conclusion that your children getting bad grades is not the worst thing that can happen! It is definitely the worst when a child has to resort to such means because the environment they live in is so toxic that they feel the need to find an unhealthy outlet. Javed's change of attitude in the breakfast scene showed a side of him that we have not seen so far. He is willing to be light-hearted, fun, and caring but only when his children 'earn it'. He does not believe in showing affection towards his own family unless they earn it. He expects everyone to abide by the rules set by him and anyone including his wife who does not do so should expect the worst. There is no concept of unconditional love.
Khadija and Wajiha's friendship is also one of my favorite tracks from this drama. Khadija has been shown as a docile wife and a clueless mother but she does have a life of her own. Her regular meetings with Wajiha give a realistic touch to this track, unlike many other such scenarios in which women do not have a social life at all. These meetings also give an insight into Khadija's mindset as a mother and a wife. They also show her naivety in certain situations and the different ways in which these women perceive parenting and relationships in general.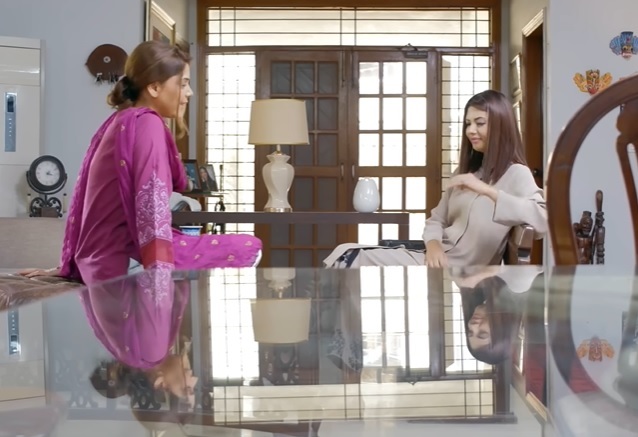 Azaan and Khadija's scenes in both these episodes were well written and acted out so well. Aashir Wajahat acted brilliantly throughout and Hadiqa Kiyani is as impressive as she always has been in every single acting project. These scenes also reflected Azaan's maturity and an attempt on his part to "educate" his mother who has been 'brainwashed' over the years. Khadija is the perfect representation of one of those mothers who willingly take up a secondary role in the household even though they are well-educated and completely capable of making informed decisions. This usually happens when the partner has a dominating and at times intimidating personality. Khadija's dialogue about mothers not deserving a break was another reflection of the mindset which I am certain many women out there could relate to because that is generally the 'idea' that is put into women's heads. It makes it easier for the men to take breaks because the women are available all the time. In this episode, Azaan reminded his mother that she shouldn't have to be scared of her spouse. Ironically, at the beginning of this episode, Javed said that they were a team but clearly that is not the case and even their kids sense that.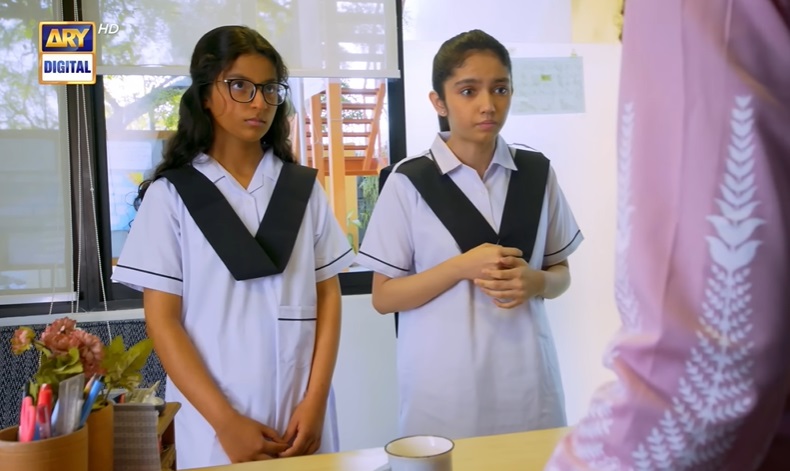 Khadija decided to hide Abeer's secret both from her husband and even her friend. She decided to sweep this matter under the carpet because she had no idea how to deal with the situation. In the next episode, however, Javed will probably find out what Abeer has been up to. I am certain he will blame Khadija once again which is perhaps the reason why Khadija has started hiding things from him. It was good to see that Abaan did not push that boy; definitely a relief because his track is upsetting enough as it is.
Final Remarks
Pinjra is the only drama right now that is meaningful and penned down brilliantly. The performances have been on point throughout and each character has a significance of its own. It is definitely a must-watch; the only drama right now that I truly look forward to watching and one that actually gives you something to discuss.