Ohkay so, this episode was interesting once again. I must say I am amazed that even though so many episodes have passed by, they still have so much left to offer. It is like a done deal that whenever the episode ends, I always look forward to the next one eagerly because I know they aren't done yet & next episode will be as promising as the one that I just saw!
Even though I find it admirable that Shagufta is still in an awe of her husband & she still loves him like nothing has changed between them, but sadly, she is turning out to be a little gullible to think that she can't live without Shams. Yes, she is bound to fulfill her duties as Shams's wife because she chose him over her family & she loved him selflessly but unfortunately, Shams doesn't deserve so much of love & attention from Shagufta because he hasn't done anything for Shagufta & also, he isn't doing anything for her even now. I really thought that after surviving without a husband's support that too for 17-18 years, Shagufta would've learnt the art of judging people correctly but it looks like when it comes to Shams, she is still stuck at the same page & hasn't moved on at all. When it comes to Shams, Shagufta turns out to be the same Shagufta Shehzadi who fell in love with Shams Syal the moment she saw him at the first day of college & she becomes the same Shagufta Shehzadi who got impressed with Shams Syal's aura & personality.
Shagufta is leaving no stone unturned to make Shams realize that he is the center of her universe & she is nothing without him but as much as I find her attempts sweet, the whole sweetness turns into bitterness whenever I get to see Shams's robotic responses. I find it very detestable that Shams is still in such a state of denial to admit that whatever Shagufta has now is only because she worked hard for it & she has earned it all because she was capable of doing that on her own. Shams is so deluded to think that just because he fulfilled some thuggish responsibilities for Suleri, he kept on showering success on Shagufta as she happened to be Shams's wife.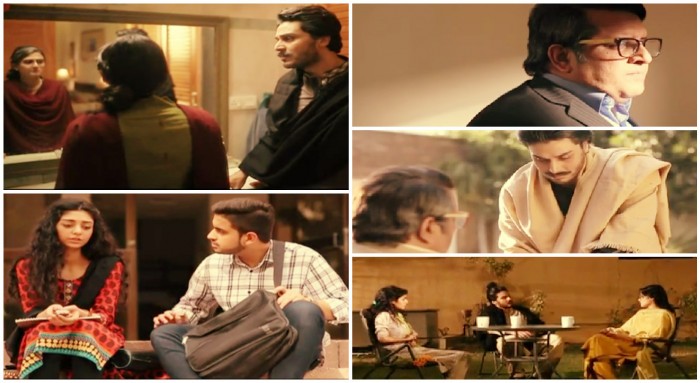 The way Suleri treated Shams & the way he reacted to the news of Shaguta & Shams's shopping spree was a clear indication of how uneasy & jealous he was feeling at the thought of Shagufta being with her husband. When Shams was in the prison, Suleri still had a glimmer of hope that may be Shagufta will succumb to the pressures & will find solace in Suleri's support & presence but now when he saw that none of that sort happened, he was hurt & shattered inside. Suleri can now see that Shagufta is forgetting the responsibility she has towards him & their political party because she is getting swayed by the thought of fulfilling her wifely duties, that is why Suleri took the gloves off & by insulting Shams & giving him a reality check, he actually sent Shagufta a clear message that she is an important part of his political party & not her husband, an ex-convict; Shams.
Shagufta is being a fool to follow Shams's orders. Considering how Shagufta has stayed in the company of Suleri & how she has been in such a field which is all about playing mind games with people from all walks of life, it is making her look like a bigger fool to follow Shams without even analyzing the situation on her own first. Just when Shams told her to resign, she showed up at Suleri's door with a resignation letter in her hand. I must say, the conversation that happened in that scene & the exchange of glances between Suleri & Shagufta was done precisely & beautifully. Just when Shagufta told Suleri that loving someone means you have to understand them, the next thing she heard from Suleri was that he understands her too, which left her speechless & shocked because it was a subtle yet clear hint of the feelings Suleri has for Shagufta. That was one powerful scene with some power-packed performances by both the actors & I must say, it has to be the most memorable & favorite scene of mine from the episodes that I have seen so far.
It is actually saddening to see that even after Shagufta has done so much to assure Shams that he is her priority, Shams just came & announced that he was returning to Gujranwala because he belongs to that place & Gujranwala is his 'home'. It is so unfortunate that even after Shagufta has done so much & she has stood by his side through thick & thin, Shams still considers his brother as his family & doesn't care much about Shagufta & even their daughter Noori. Shams really is a man with no clue, no plan & no direction in his life. He is so blinded by his dream that he hasn't put much thought in coming up with something else, like a Plan B in his life. Just because his dream of becoming the MNA wasn't materialized, he suddenly thought of his property. Shams thinks he still has a chance in the politics if he'll contest from Gujranwala but like Suleri told him already, his past record is faulty & will only be a hindrance for him but if only Shams'd understand. If there's one thing that Shagufta needs to understand, it is that she is better off without Shams, not because she doesn't need him in his life, but because he isn't the man she thought he was. Shams has never ever provided for Shagufta, he was never present in her life, he never supported her & he belittles her every chance he gets, so it is a high time for Shagufta to understand that Shams was a liability, Shams is a liability & Shams will always be a liability to her. It was so immature of Shams to order Shagufta to resign, without even bothering about how she will fend for the cost of living & how she will take care of the finances. It was hard to see Shams laughing at Shagufta's face when she told him that she happens to be an influential & strong politician. More than Shagufta, I feel sorry for Shams because he is making a fool out of himself & he is totally oblivious of it!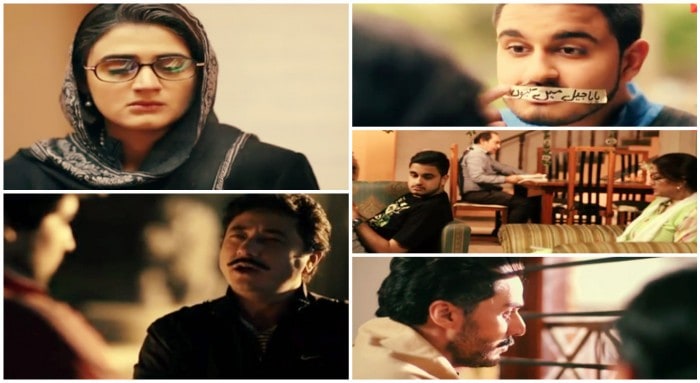 It was good to see Ilyas & Bhola. Looks like Bhola still hasn't forgiven Shagufta & thinks she has put her husband through a lot of suffering but if only Bhola wasn't so one-dimensional, he would be able to see that it was the other way round. I also like the equation both Noori & Roomi are sharing for now. Noori has finally found a genuine friend & she has started to confide in him. Roomi doesn't know much about Noori but I am sure he will find about her more because his mother seemed quite updated. I loved their family set up too, it shows that Roomi comes from a very decent family, which is completely different to the set up Noori has seen in her life. Shams made me detest him even more when he showed no interest in Noori & didn't even bother knowing about his daughter. He hasn't made an effort & he doesn't seem interested either. Sadly, Shagufta can't see what her daughter is going through because she is so engrossed in the thoughts of making Shams feel like a part of the family & more like a head of the family. Noori isn't used to the idea of being with her father, that is why she is feeling left out & neglected, but Shagufta can't sense that for now. I find it hard to believe that it is the same Shagufta who could read between the lines, who could sense what her father was thinking & could predict what he was going to say. Shagufta was always good at manipulating, but right now she is allowing Shams to manipulate her which is so unlike her.
Overall, this episode was amazing & I thoroughly enjoyed watching it. I must say, I loved the directors approach at keeping the scenes shot & simple. Just a few sentences between Bhola & Ilyas were enough to show that Bhola hasn't moved on & Ilyas still thinks of Shams as Gujranwala ka ghunda. Just a single scene of Roomi's family was enough to show what that whole family's like. I must say, I feel for Noori too & Noor Khan has done a commendable job as Noori. She is at such a stage of life where she shouldn't care a dime about anything but she is becoming desperate & feels a mental pressure because of her father. The guy playing the character of Roomi has acted brilliantly too. He has been successful in giving a life to the character of a student who has no worries in his life. The preview of the next episode was quite interesting too. Seems like Shams is going to use Zareena to force his way into politics & Shagufta will be pushed to get back with Suleri once again. In this battle, I so am rooting for Shagufta, because if there's someone who deserves some mental peace & social security, it is Shagufta & not Shams! Please share your thoughts about this episode of Preet Na Kariyo Koi.
Keep Supporting,
Cheers,
Zahra Mirza.