Ohkay so, this was yet another fun & light-hearted episode of Prem Gali that covered the wedding preps of Hamza & Joya. Just like all the previous episodes of Prem Gali, this one too was filled with some quirky dialogues & witty interactions. I personally enjoy the interactions between Hatim & Shireen the most, because Hatim tries to beat around the bush but Shireen is always in a hurry to make her point clear. Prem Gali definitely is one such drama that is bound to make you smile & because the characters despite having such personalities do feel quite relatable, which makes it easier to understand them & connect with them.
Tau Hidayat Saves The Day
This episode emphasized the importance of good neighbors. Just when Shireen & Hatim were unable to find a common ground, Tau Hidayat made things easier for them. I have noticed that everyone else respects Tau Hidayat to a point where they just listen to him quietly but in the entire neighborhood, Shireen is the one who treats him exactly how she treats the rest of them – this entire equation is actually quite funny because one would actually expect Shireen to be more courteous towards an elderly man like Tau Hidayat but Shireen makes sure to let everyone know that she is unapologetically blunt & straight-forward, because of which she doesn't believe in putting up a facade.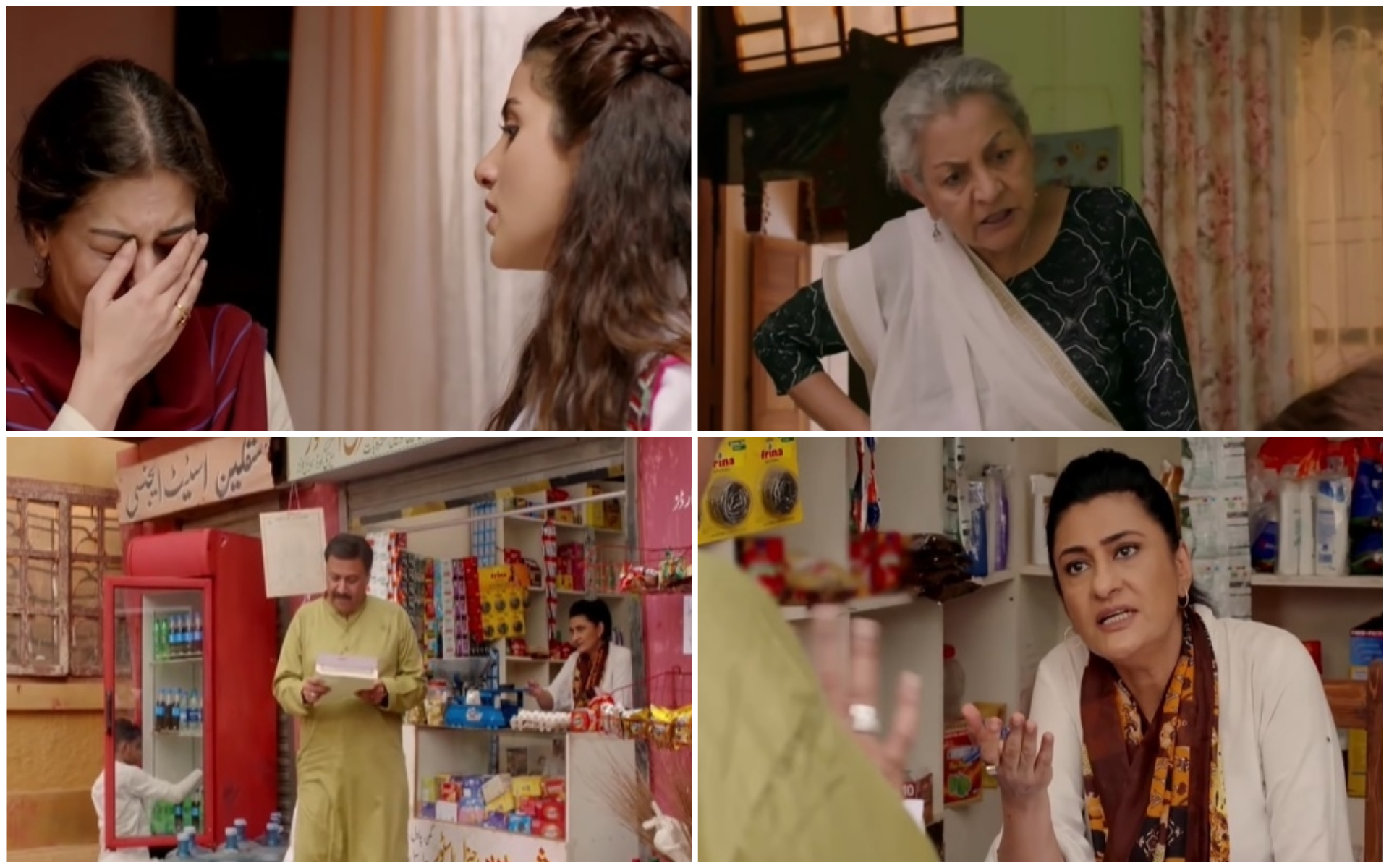 Anyhow, Tau Hidayat felt the best option was to move Hamza's family in the upper portion of Shireen's house, which would mean they'd all have their privacy while they all would still feel like a single-family unit. Mateen & his wife Nargis also came up with a solution for Hamza & Joya. It is always nice to see the entire neighborhood joining hands when it comes to such issues, despite the fact that they all do have some disagreements with each other every now & then. It goes to show that they all understand each other's importance as neighbors.
All the scenes that covered the excitement on both the bride & the groom's side were absolutely sweet. The best part was Rahat's involvement in Joya's shopping & her reaction to it. I knew it wasn't going to be as amazing as Rahat was making it look like & that turned out to be the case. Another interesting thing to see was the entry of Peer, who put Hatim's heart to ease by making this proposal looks promising. In this entire scenario, Hatim & Shireen's tussle was quite amusing. Hatim is always very blunt when it comes to money & dealings related to it but little did he know that he was now going to come across Shireen who was far blunter than him & didn't really believe in saying what she didn't mean. Hatim thought he would get some concession but Shireen made it obvious that she was not going to give him or his family any leeway!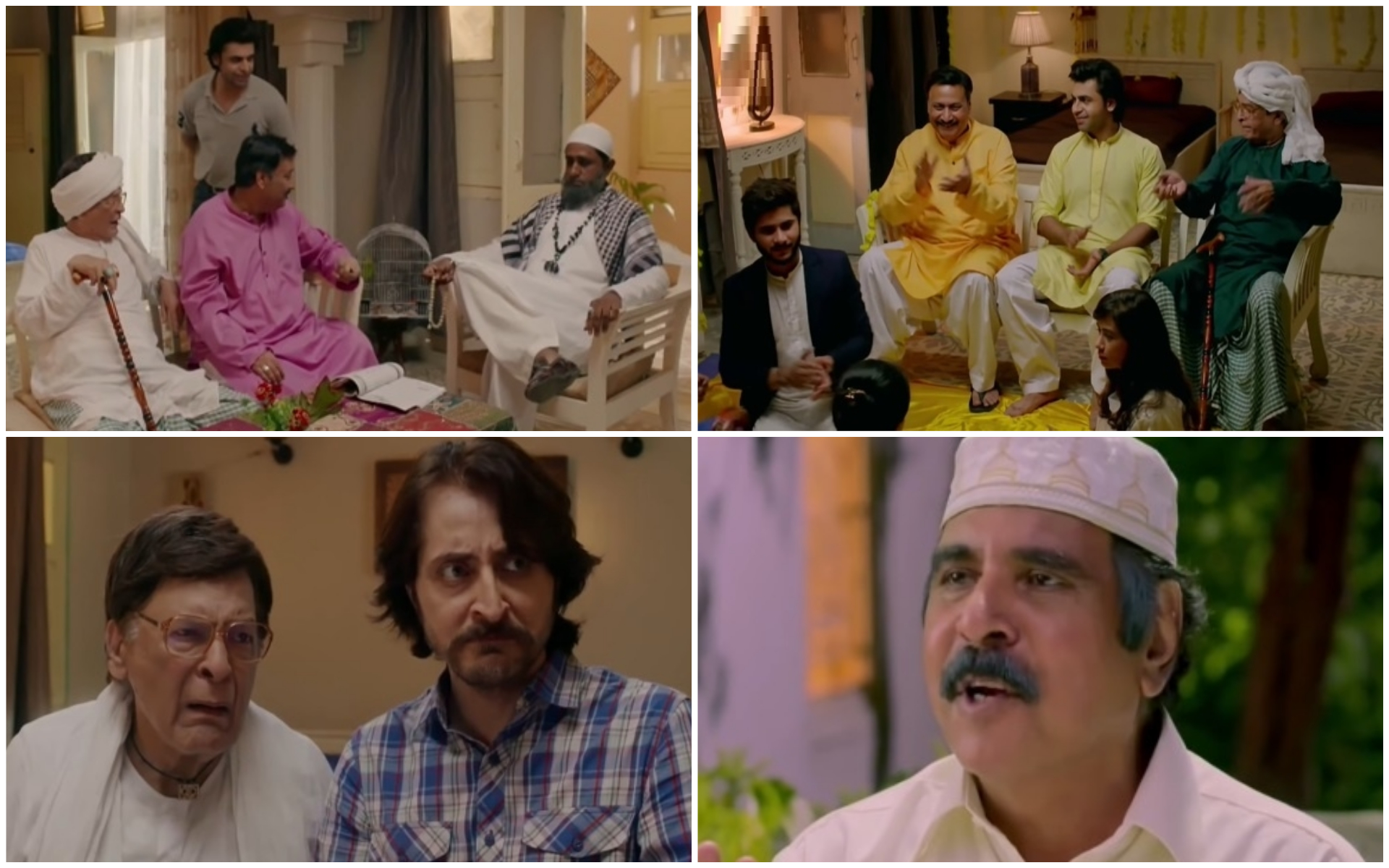 Although it sounds mean & insensitive, I find it very amusing how both Hatim & his father do not hold back in sharing what they feel about Dua in front of Luqman. It was absolutely sweet how he brought his wife's jewelry but Hatim being his superstitious best was not ready to take any favors. Luqman has once again heard what he wanted to & he once again decided to convey it to his family that Joya might become another dua. I think because of Luqman the entire neighborhood will now get to know that Joya & Hamza are having a love marriage, that will probably put his heart to ease!
Waiting For The New Twist
This episode was absolutely sweet & I am actually looking forward to Javed Sheikh's entry. I have a feeling he might be Joya's father, or if not then someone who'd want the locality for his personal gains, which would put the entire neighborhood in jeopardy, let's see. Please share your thoughts about this episode of Prem Gali.
Keep Supporting,
Cheers,
Zahra Mirza.