Ohkay so, I did not enjoy watching this episode of Prem Gali one bit. Almost all the scenes in this episode were irrelevant & didn't really take the story forward or contribute to it in any way. Things have not only been monotonous but have now become so slow & repetitive that it is nothing short of a task making up my mind to watch Prem Gali.
Unnecessary Coverage Given To Rahat
It is ironic that in a family where every single thing gets blown out of proportion, no one actually found out about what Rahat did. Joya stopped Hamza from telling it to his family, but when she had an outburst, it was surprising that no one even bothered asking Joya what her reason behind such behavior with Rahat was, especially Shireen who always tries to keep Joya in check. All this while, I thought Shireen was the analytical one, she actually wanted to help Joya & would do what it takes to save her from being in an awkward situation, but instead, she too decided to swoop in to create further issues. I thought this entire incident of Rahat going to Hamza's office would create a shift in the family dynamic where Shireen will put her foot down & save Joya & Hamza but instead, what Rahat did got brushed under the carpet & no one bothered finding out about where she went & what she did. It is understandable that the writer used this scenario to get Hamza fired from this company so that Manzoor could hire him, but it wasn't even funny or interesting to have served any purpose.
I will be honest I find it bothersome that Rahat gets so much coverage. Yes, her dialogues are at times funny & Shamim Hilali has done a fab job in portraying this character but there has to be a balance. It seems this entire episode was dedicated to her & the viewers were forced to watch her despite not wanting to.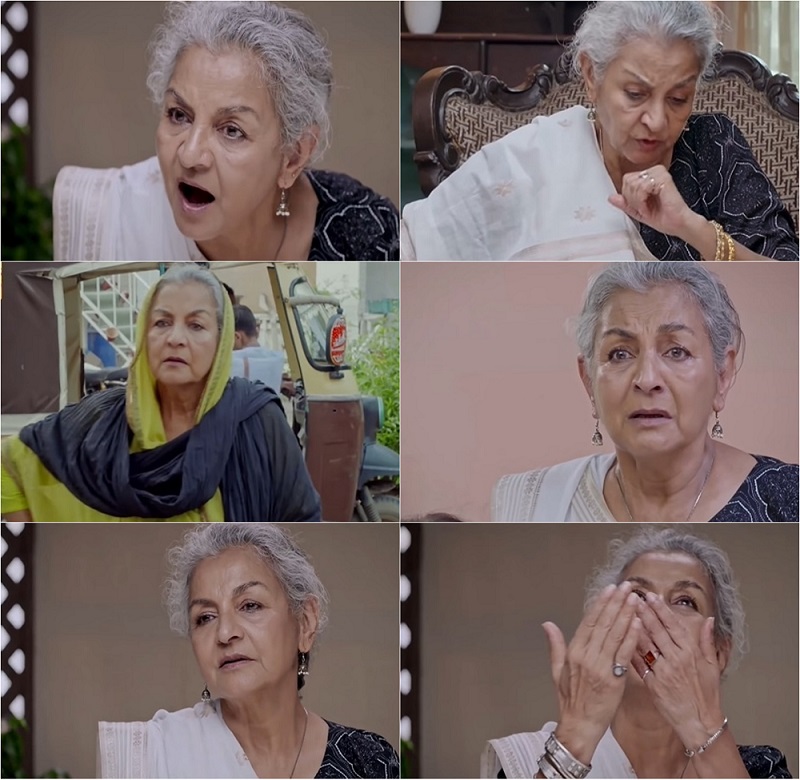 All of a sudden, the team behind the drama also remembered that there were some other residents in Prem Gali too, so they too got some coverage in this episode but their issues & tracks were irrelevant yet again. Mateen approaching Haseena for Nargis's younger sister's proposal for Salman was irrelevant. Tau Hidayat is also being treated as a filler who has nothing better to do.
Coming to the most irritating & cringe part of the episode; the conversation that Shireen, Rahat, Hatim & his father had about Joya & Hamza's unborn children! Out of them all, Shireen sounded foolish the most because she was least bothered about Joya's babies, even when Musarrat suggested that Joya might be pregnant, Shireen was actually upset at the news, so for her to be so over-enthusiastic about something that she wants Joya to put on hold makes no sense whatsoever. It is unfortunate that in this entire episode, there was not even a single scene that made me laugh or smile. All that they are showing has been seen pretty much in all the previous episodes, therefore it has lost the charm, to be honest.
I really wish Luqman & Musarrat get settled down quickly so that they too stop obsessing & crying over what Hamza & Joya have done or what they are up to. It is no fun either.
Interesting Precap
The preview of the next episode was thankfully better because Hamza will now take a stand for the new neighbors. However, there's going to be another awful situation where Shireen will question & doubt Hamza for interacting with Sukhi. I think Prem Gali should end in the next few weeks because this definitely doesn't happen to be the story that would stay interesting for long. I wish the writer had focused more on other characters than Rahat because she is becoming hard to tolerate. Please share your thoughts about this episode of Prem Gali.
Keep Supporting,
Cheers,
Zahra Mirza.