Ohkay so, even before reviewing this episode, I just want to say that I am dreading the next episode after seeing its preview. It seems more emotional blackmailing is going to unfold & things will become a lot harder to watch. I think at this stage, it would be amazing if the channel starts airing double episodes of Prem Gali so that things progress a bit quickly & the drama ends without testing our patience too. There is no denying the fact that Faiza Iftikhar has definitely done a great job in coming up with such a meaningful story & has added so many great messages but when the overall execution is poor, it does not help the situation in any case & this is exactly why Prem Gali has failed to become a super hit drama that the viewers thought it would!
Overdose of Psychos
In this entire episode, the only thing that stood out for me was Hamza's personality & his perspective towards Joya. It is good that Luqman did all of that because it pushed Hamza to come to a final decision but obviously, he will have a hard time leaving his family too but at this stage, it was good to see him taking a stand for his wife. While watching this entire scenario unfold, I was wondering how much of this thought of Hamza would've stood out if the execution was better but that hasn't happened. It definitely was refreshing to see a husband like Hamza in a Pakistani drama who did not falter at calling spade a spade & before anyone else, himself realized that it was better for him to have his own space with his wife. This was the only important development in this episode & the rest of the scenes were just fillers.
I really can not emphasize enough how disappointing Shireen's behavior has been. From someone who did not even pay heed to what was happening around him, she has turned into this agony aunt who can not help but judging & calling people out around her. All the things she said to Musarrat were absolutely distasteful. It is painful to see Shireen not realizing that it is solely her behavior & poor judgment that is pushing Joya away from her but instead because she sees Musarrat as a soft target, she decided to say such mean things to her. Also, how many times are they going to be talking about the past? Even in real life, after a few years no one actually bothers bringing up the past but it is now bothersome to see Shireen, even Rahat speaking so obsessively about how they all got divorced & the reasons behind it. Musarrat is the only person who does not stoop to their level & she is far better than them!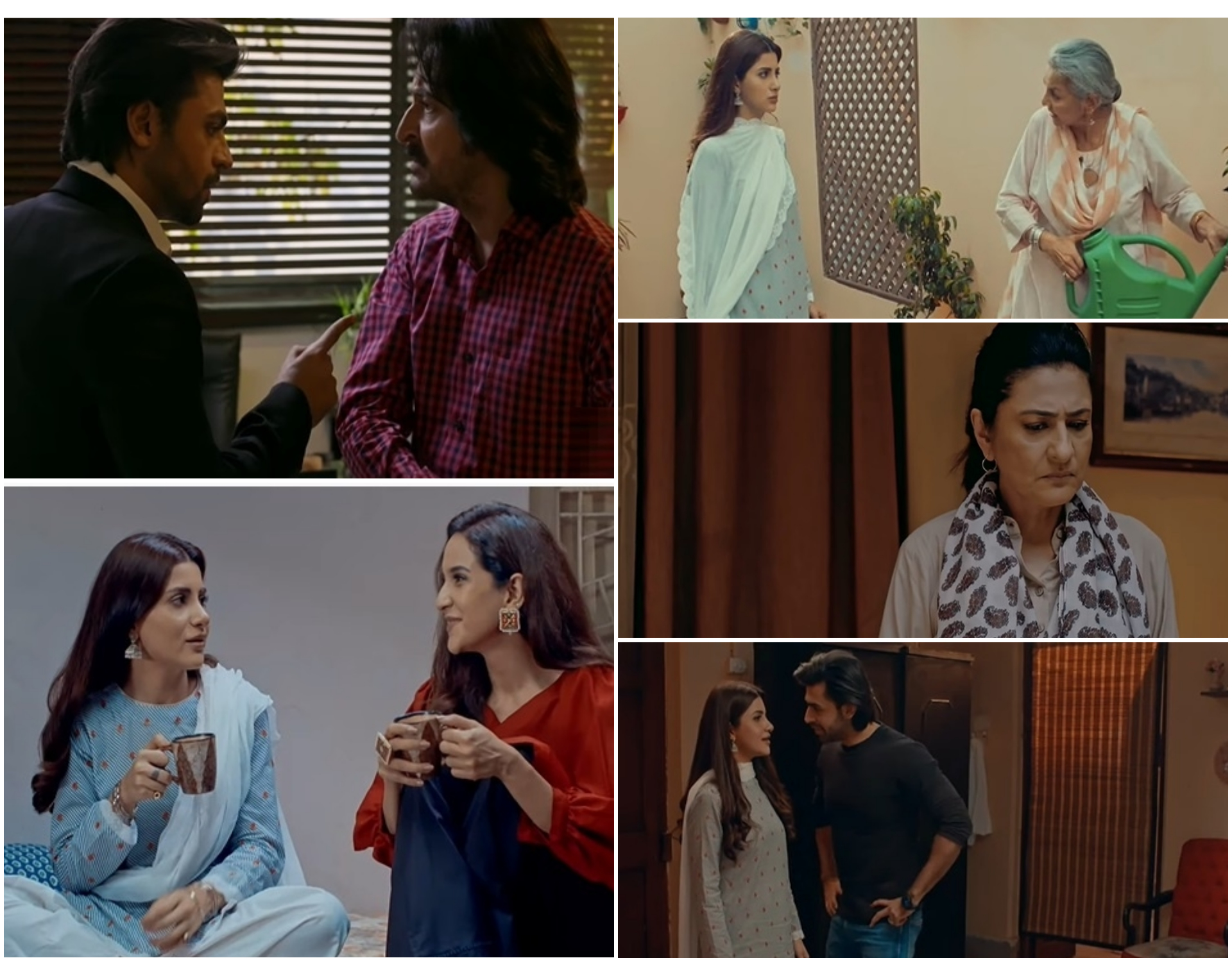 At this stage of the drama, it won't be wrong to say that Joya's family has more psychotic tendencies & as far as Hamza's family is concerned, they are actually quite normal. Luqman definitely is the psychotic one on this side but Hamza's father & grandfather are very much sane. It seems the writer thought she was going to add an exciting twist in the story with this entire Hamza Joya eloping situation like some love-stricken couple but to be honest, the reactions & emotional blackmailing that are going to happen prior to it is already making me uneasy. It is unfortunate that the drama which had so much potential has had such a slow pace that it literally snatches away all the charm it might've otherwise had. They have also strategically started the conversation about the pros of joint family, the things Tau Hidayat & Fari said in the favor of family values & joint family system definitely goes to show that Hamza & Joya will be forced to reconsider their decision, which is no fun either.
Hamza Saved The Day
This episode was boring & bizarre, to say the least, but Hamza definitely saved the day with his sensibility & showing how a husband should protect his wife & most importantly trusting her no matter what others say. The fact that Hamza chose not to even look at the picture presented by Luqman was another brilliant thing that he did. Farhan Saeed & Sohai Ali Abro have definitely made this drama bearable to watch because of their acting, screen-presence & chemistry. Please share your thoughts about this episode of Prem Gali.
Keep Supporting,
Cheers,
Zahra Mirza.