Ohkay so, this episode of Prem Gali followed the pattern of the previous one where it started off on a fun note & ended on a grim one showing what transpired in the past. I must say it's an intelligent way of establishing what happened in the past & also to humanize the characters a bit more by showing their struggles & emotionality. To be able to feel for a character, it is very important to understand where they come from or what they have been through, therefore I actually liked seeing the backstory of Chaudhry & Sons!
A Happening Episode
The first part of the episode was quite interesting. It uplifted my mood the moment I tuned to it because of how the day started in Shireen's house, it all seemed very realistic & relatable. The mood was grim & dull, none of them had the courage to face each other & were sulking but then Rahat took over & made sure that everyone snaps out of it. I loved seeing how Rahat brought everyone out of that mood. That's what the elders usually do because they know the situation better. She didn't want her daughters to continue to feel bad because of what happened in the past or what some inconsiderate strangers said. As a mother Rahat has seen all that her daughters have been through, therefore she understood that none of the things that people say actually matter. These are their personal lifelong struggles & they have worked hard to move past that phase of their lives. I must say the things that Rahat continued to say about those women & their dietary preferences were hilarious.
The entire scene where they thought Joya has run away was quite interesting. I loved the kind of assumptions they made, it once again showed the kind of mindset each one of them has. It didn't take Shireen a moment to suspect Kuwait returned plumber & Fari. Musarrat had a lot of faith in Joya & she knew Joya wouldn't do something like this. Rahat just panicked but then in the end also showed that she felt for Joya a lot because of all the restrictions Shireen has imposed on her. I must say, this has to be the most unique name someone would choose for their pet 'jaanu manu'. Shireen's reaction to it was hilarious!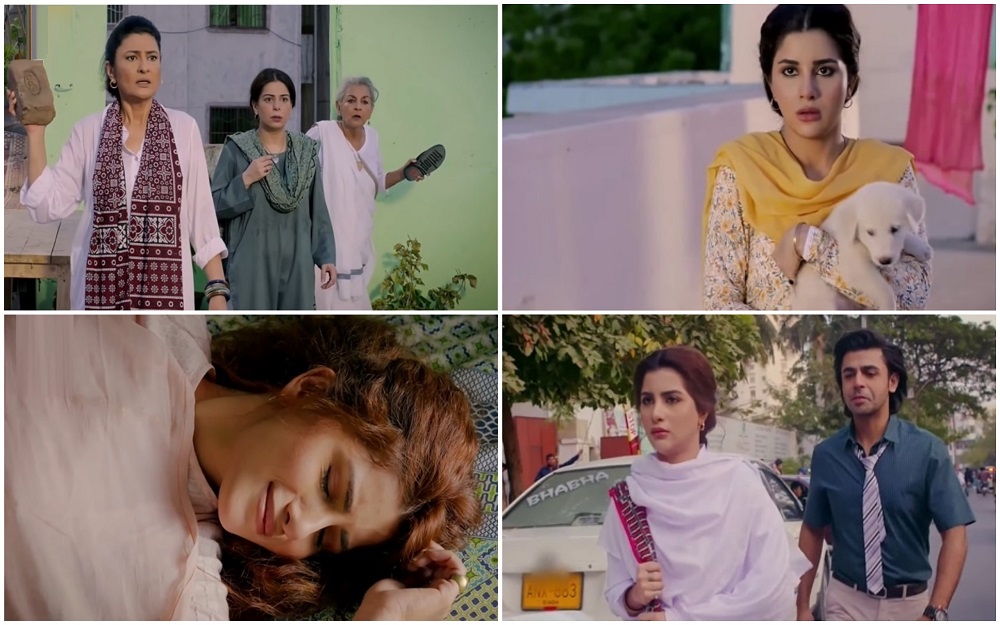 Joya & Hamza's relationship is blooming & Hamza has already confessed what he feels about her. Joya definitely likes the attention & it's understandable, considering how decent Hamza is plus Joya herself is at that age where an attention of this kind makes a girl's heart flutter. However, I really like that Joya is not unduly or unreasonably smitten by Hamza. She has her inhibitions & it shows, that too because she lives with three women who have had bitter experiences when it comes to marriages, therefore I like Joya's overall attitude & behavior when it comes to Hamza. She likes him, there's absolutely nothing wrong with it but she is not too welcoming & is maintaining a distance.