Ohkay so, this was probably one of the best episodes of Prem Gali that have aired so far. Just when I was getting a little worried about the message that was being imparted regarding the importance of unnecessary burdens like dowry, Faiza Iftikhar came through & did not disappoint. This entire episode showed how close-knit neighborhoods join hands & show support in the hour of need. Everything that unfolded in this episode was heart-warming & I loved seeing each one of them contributing in their own way.
Heartwarming
The main focus of this entire episode was mostly on Fari's dowry. It showed how not only Haseena but all the families in Prem Gali got affected by this tragic event. What made it even better was that it all just didn't stop there & everyone came together to show support to Haseena & Fari. It won't be wrong to say but as much as I liked seeing all of them playing their part, I was getting concerned about the collection of new dowry for Fari because in times like these, where weddings have turned into business transactions for the majority of the society, to reiterate the importance of dowry was making me feel uneasy.
However, it doesn't take away the sweetness of the entire incident because out of all the people, it was Shireen who came up with the idea of helping Haseena out. For her & then everyone else to give up on their savings just to support Fari was absolutely sweet. It showed how their hearts were connected & the emotional residents of Prem Gali understood the true essence of being neighbors, because of which they all decided to play their part. Haseena too felt burdened but because she was feeling helpless, she couldn't say no to their generosity. It goes to show that in some aspects, they all may disagree but its always times like these when everyone feels the need to come together & figure a way out.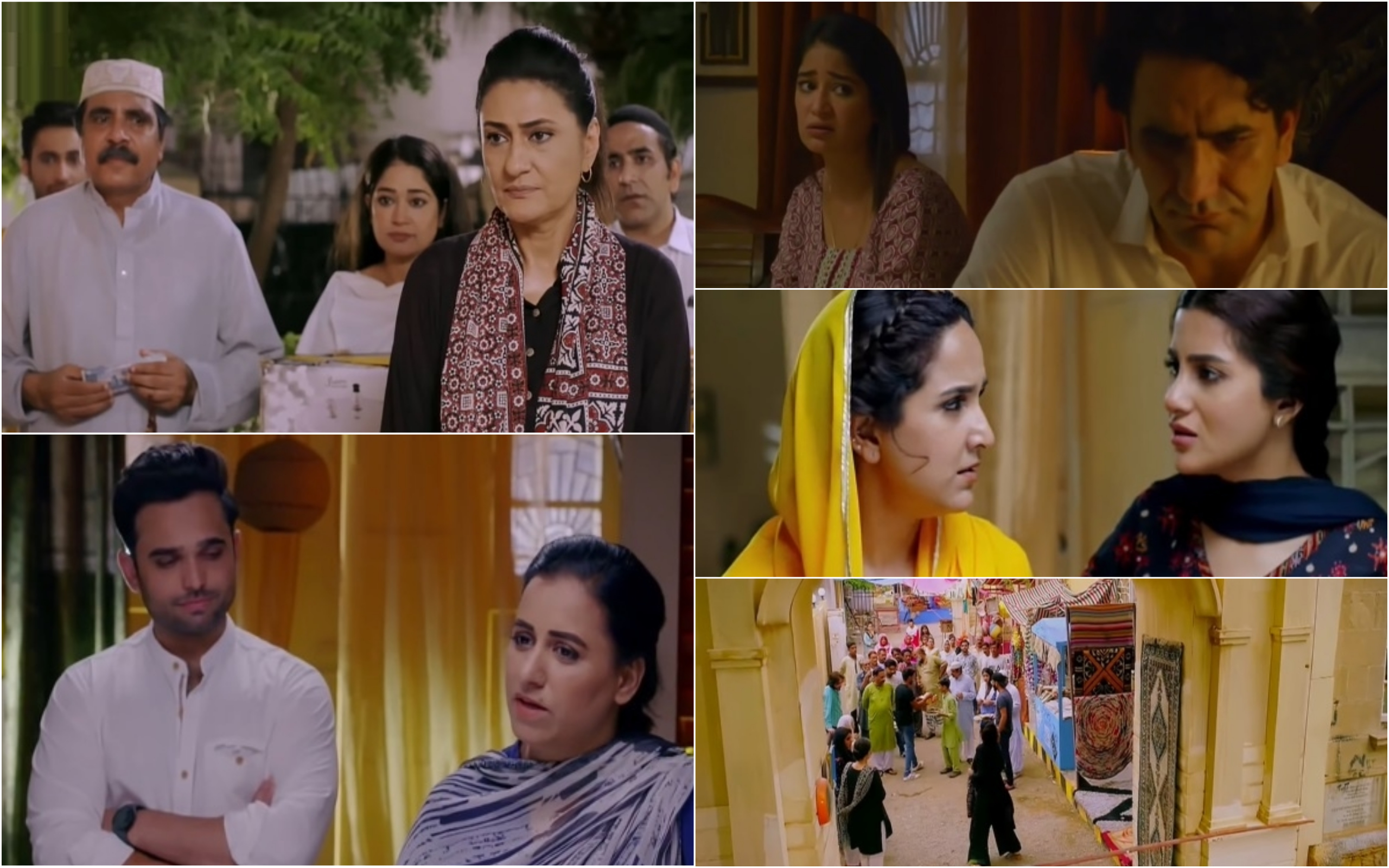 I liked that Fari took a stand against what everyone was trying to do in regards to her dowry. She had all the right to do that for herself because she didn't want her worth to be reduced to the things she or her mother could afford to take to her new home. Although it was Joya who understood what her friend was trying to say I actually laughed when out of all the people, Hatim made it look like he too was on the same page & then the look that he got from Hamza explained it all that he definitely wanted all of his money back.
I was happy that the writer decided to show in-laws like Firdous's family who wanted nothing from Haseena but only agreed to the dowry because they understood that as a mother she must've picked up some gifts for her daughter. It showed that they were simply considerate people who didn't want to hurt a mother's feelings & wanted her to do whatever made her happy. This episode definitely imparted a beautiful message that materialistic things don't really always guarantee a happy married life or a life full of dignity & respect only because a girl's family was able to afford a lot of stuff – by the end of the day courtesy, consideration, respect, empathy, understanding & love matter the most & set ground for a healthy relationship that two individuals share.
It wouldn't be an episode of Prem Gali that does not end on a cliffhanger. Shireen wants Hamza to find a decent guy for Joya, it is actually amusing that Shireen, who happens to be so far-sighted has not even for once paid heed to the fact that Joya can get married to Hamza too. Obviously, it's not going to be an easy journey for Joya & Hamza, which means there's going to be a lot more drama on the way. Another interesting development was the interaction between Musarrat & Luqman. I loved seeing them together in one frame & having an emotional conversation – I can already sense fireworks & definitely looking forward to their love story. Imagine seeing them both love-struck & smiling thinking about each other, it's going to be absolutely cute.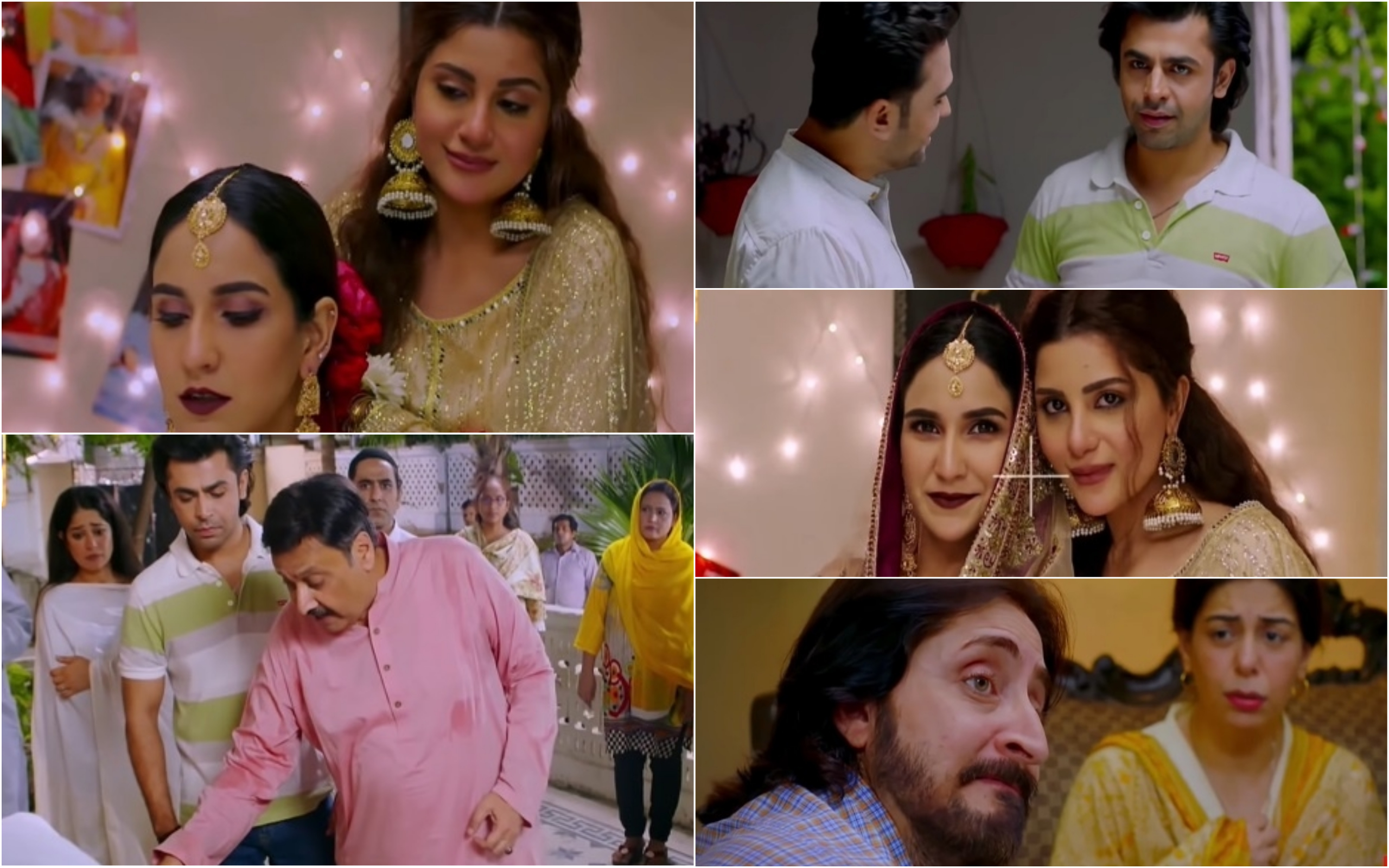 A Breath of Fresh Air
This episode of Prem Gali was definitely heart-warming with a lot of beautiful interactions & some cute moments. Hamza clicking Joya's pictures was another cute moment that they shared. Also, the way Hamza was right there for Fari, as well as Joya throughout this entire incident, was really nice to see. He genuinely is a nice guy & it shows with the way he behaves & interacts with people around him. Shireen won hearts in this episode by showing it again that she too had a heart & felt a lot for people she is associated with. It was nice to see everyone coming together in this episode & trying to find a way out of a messy situation collectively. Script, direction, acting, camerawork & characterization definitely make Prem Gali a breath of fresh air. Please share your thoughts about this episode of Prem Gali.
Keep Supporting,
Cheers,
Zahra Mirza.