There are new additions to the Pakistani drama industry every year but there are only a handful of new actors who impress the viewers with their acting skills. With the advent of private channels and so many new production houses, the new actors have more opportunities now. That is the reason why we see new faces on our television screens more often now. Social media definitely plays an important role in helping these new actors carve their own identities and reach out to their fans. Some of these actors got the wonderful opportunity of working with the most talented team right at the beginning of their careers. There were others who were only seen on screen for a short period of time but their performance left a lasting impression. Sometimes a single scene can say a great deal about an actor's potential and at other times there are a variety of scenes that clearly show an actor's range. Acting is a challenging profession that requires a lot of hard work. Therefore, no matter how naturally gifted an actor is, he or she will not be able to make it too far if there isn't a certain level of commitment and passion involved.
Here is a list of those new Pakistani drama actors of 2021 who have what it takes to make it big in the industry.
[lwptoc]
Danyal Zafar
Danyal Zafar is a well-known singer who was in the news a few years back because of his acting debut in Bollywood. However, that never came through and as a result of that Danyal had to face difficulties because he had been in the news repeatedly for being the next face for Yash Raj Films. Even the Indian media reported that Yash Raj film was going to launch Ali Zafar's brother. Fate had something entirely different in store since Danyal Zafar in fact made his acting debut with drama serial Tanaa Banaa only this year, 3 years after the news that he was going to be the new face for Yash Raj's next film. He is a musician and he also co-scripted the screenplay of the film Teefa In Trouble. Danyal Zafar is not only good looking but as he has proved he has a natural knack for acting as well. The training he got across the border must also have helped him in his debut acting project. He is also the leading man for Mahira Khan's first production, the film Barwan Khiladi. Danyal Zafar has everyone's undivided attention owing to his brilliant performance in the Ramazan Special show. He is definitely one of those actors, the viewers want to see more of in the future.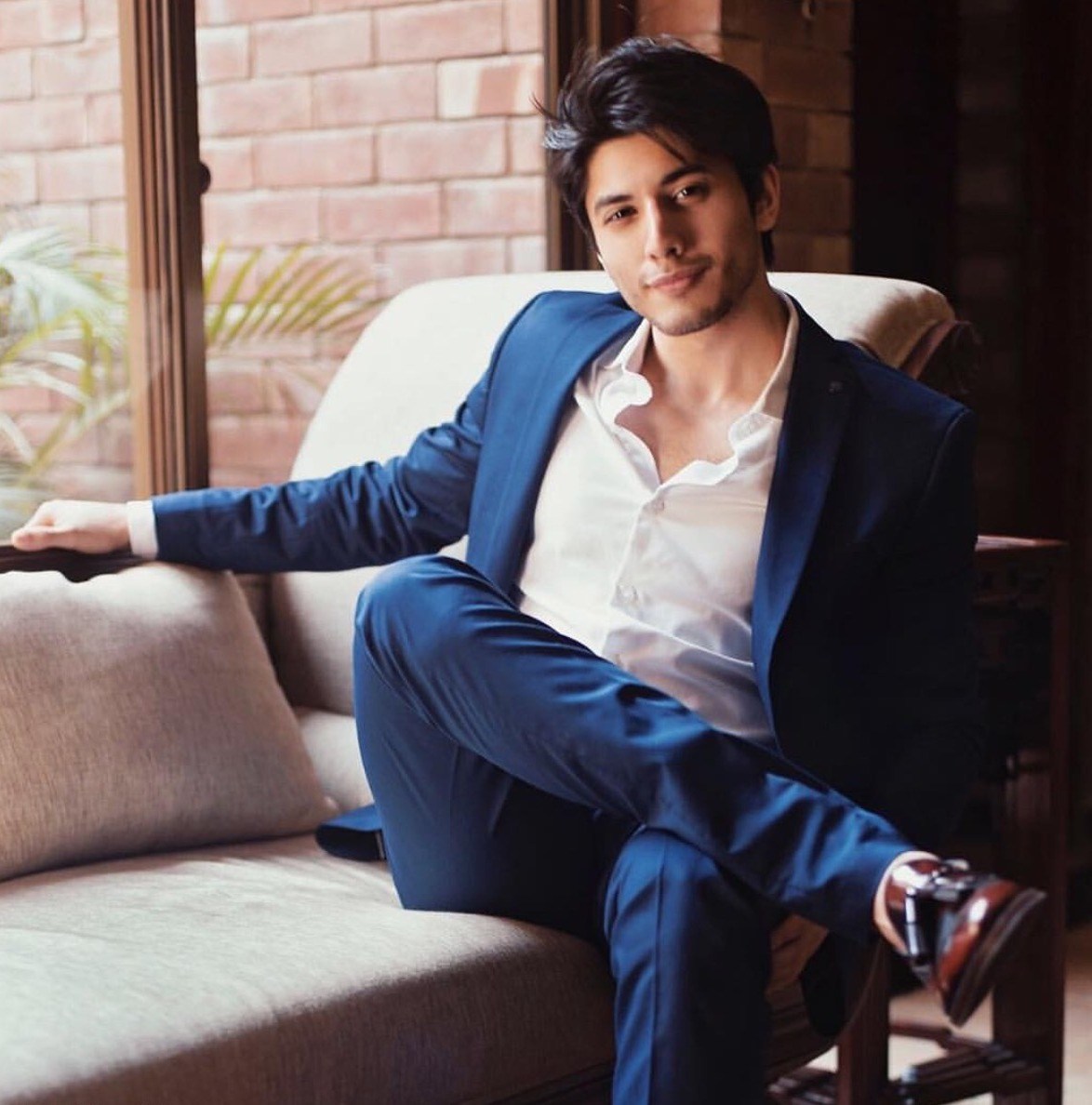 Aymen Saleem
Mishi of Chupke Chupke has won everyone over completely with her realistic acting and the element of entertainment which she added to a well-written character. Aymen Saleem is famous former cricketer Saleem Yousaf's daughter and her khala Afreen Baig was a producer and actor. She is also Nazia Hassan's niece therefore the entertainment industry is nothing new for her. She is highly educated and has even worked as an investment banker in New York yet here she is making her presence felt and proving her mettle. Since Aymen has always been dedicated to everything she has ever done in life, therefore, it is no surprise that she excelled in her first acting project as well. She has also worked within the public sector in Dubai. She always enjoyed being in front of the camera and used to host shows when she was a student. She was also a guest on Umer Shareef's show and she loved the feel. She knew that she feels confident in front of the camera but she never really consciously thought about working until she got an offer from Sultana Siddiqui. She was chosen to play Mishi's role in Chupke Chupke and after the experience, she is now more convinced than ever that she actually does love the entire process of acting. The positive feedback from her mentors and the public has further given her the incentive to take up new projects in the future. She is definitely a promising new actor who the viewers would like to see more of on-screen.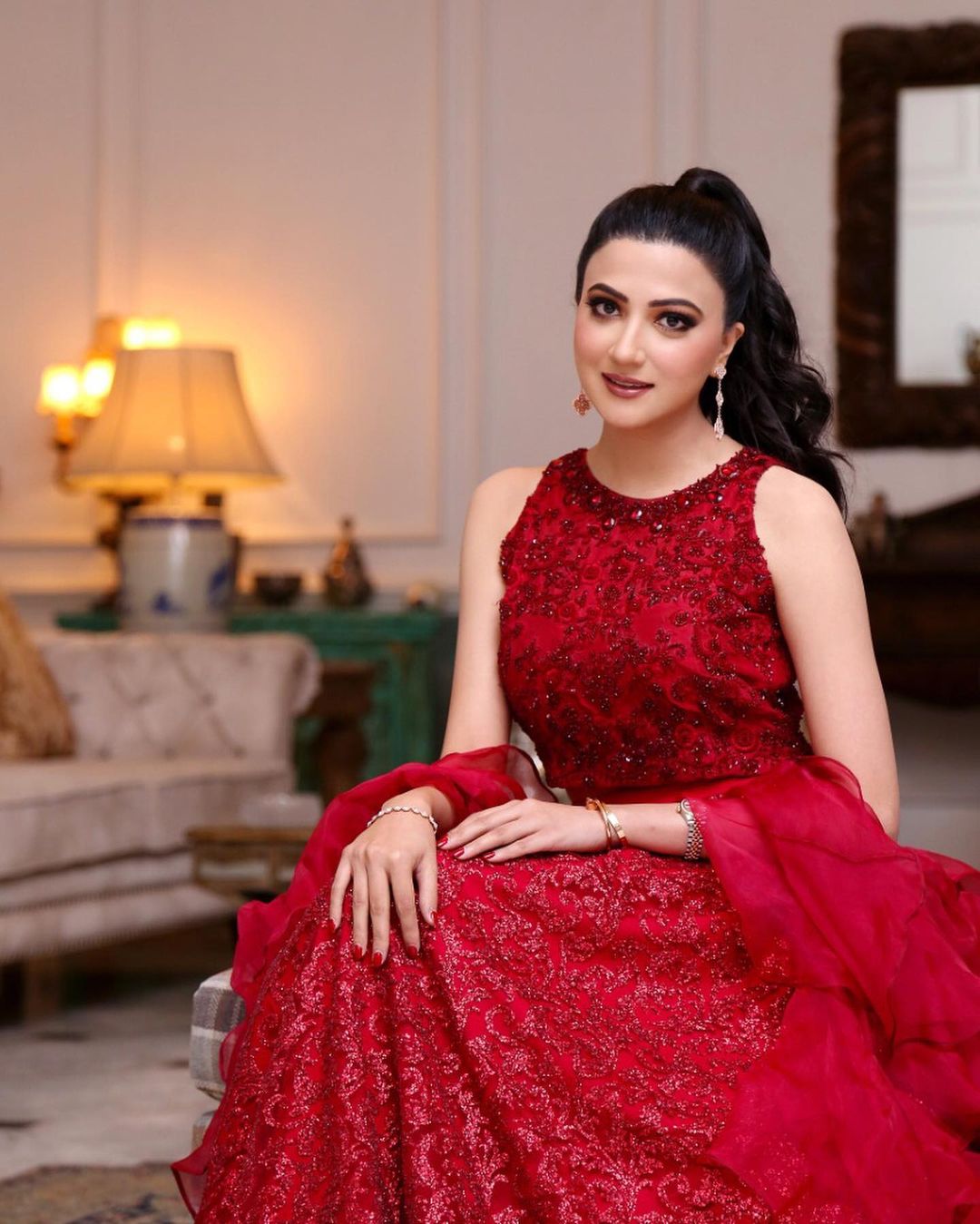 Areesha Sultan
Areesha Sultan made her acting debut a few years back with the drama Ishq Tamasha when she was only 10 years old. It is only now that she received unprecedented success owing to her character in the drama serial Chupke Chupke. Mirchi's character has been getting mixed reviews but everyone's finding Areesha's performance impressive. The director of the drama Danish Nawaz knew right from the start that Areesha was the only one who was most suitable for the role because he has worked with her before as well. Unlike most of the other actors on this list, this is not Areesha's first performance but we feel that as a youngster who is just getting started she deserves appreciation and acknowledgment for making her presence felt even though she is surrounded by so many big stars. Areesha stepped into acting purely by chance and now even after getting so much appreciation; she has no definite acting plans. Since she is so young, her studies are her first priority therefore she considers acting more of a hobby. We would love to see more of Areesha since she definitely has what it takes to be a brilliant performer. She is also young therefore even if she takes a break every now and then; she can still make it big because she has so much time on her hands. She is confident and has a pleasant personality which definitely gives her an edge.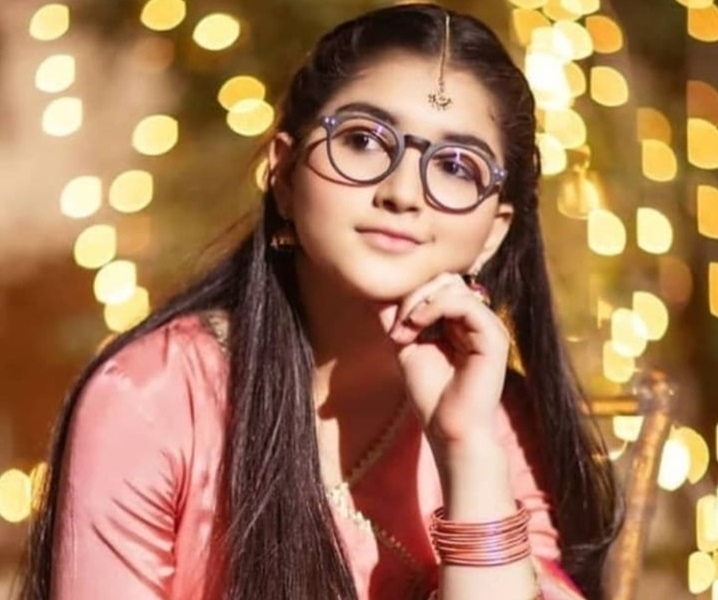 Qudsia Ali
Mooni from Aulaad will never be forgotten all thanks to Qudsia Ali's phenomenal performance. Qudsia's debut performance was so outstanding that it became the talk of the town. However, bagging this role alone was not an easy ride for the actress. Qudsia entered showbiz 4 years ago and since then she has been part of a few TVCs and has worked behind the scenes. She was always really passionate about pursuing an acting career therefore when she was offered a prominent role in such a big drama serial she gave it her best. Qudsia has done Bachelors and has already been cast in a film and will also be working alongside Sajal Aly soon. She has always acknowledged and appreciated all the love she got from the viewers after she performed in Aulaad. She is also honest about how much patience it took to bear with the downfalls before she eventually bagged the role. Qudsia is a wonderful performer and also has a striking personality off-screen. Out of all the newcomers who impressed us with their impeccable performances, Qudsia Ali definitely tops the list.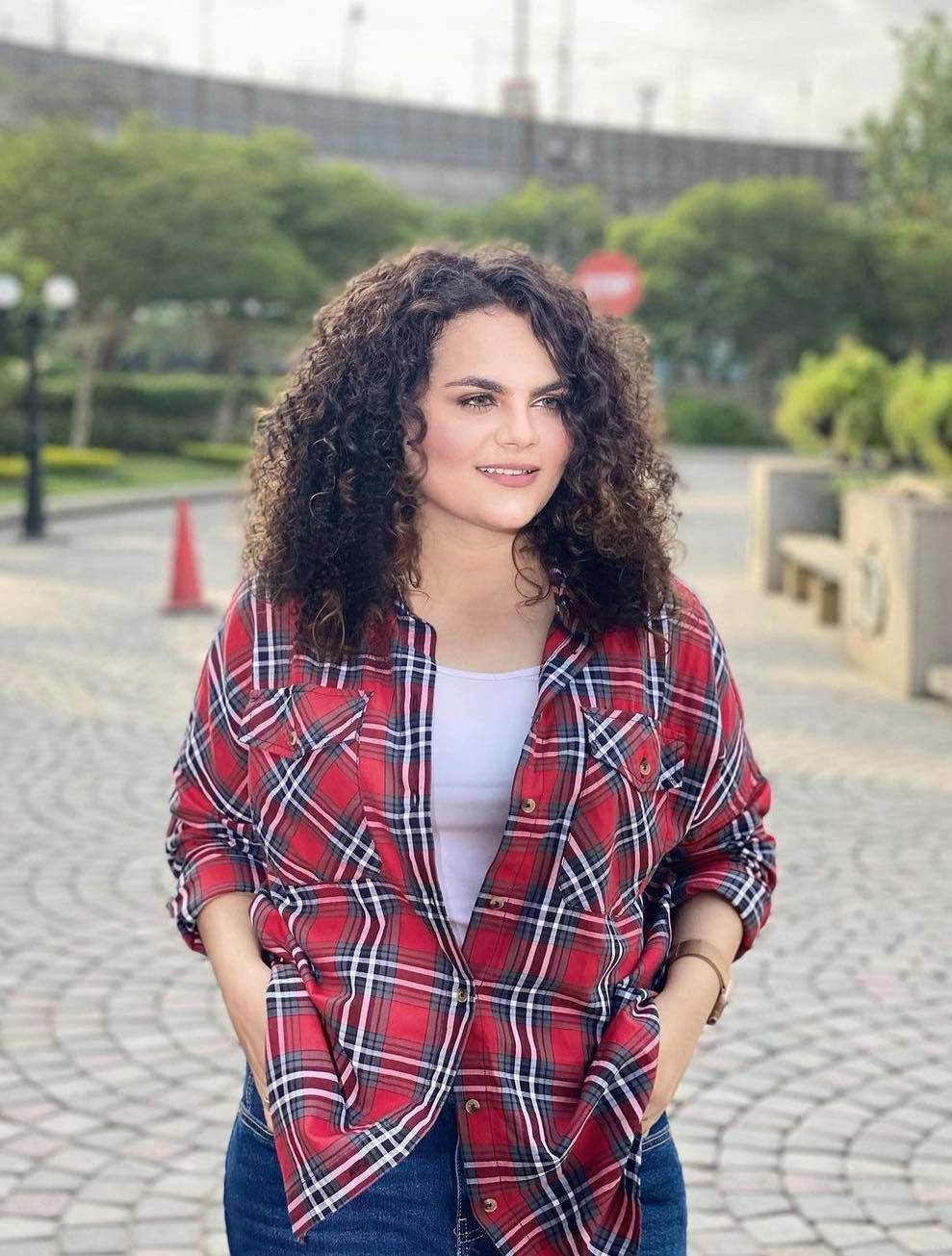 Saadoon Ali
Young Jamshed from Dil Na Umeed Tou Nahin is a meaningful character that depicts the hardships of children who are neglected by their families and are forced into labor. Saadoon has done an outstanding job of translating Jamshed's emotions and his struggles on screen. As an effortless actor, he is the reason why most people feel for this character and are so invested in Jamshed's journey. Although Saadoon started his acting journey at a really young age, it is only after his performance in Dil Na Umeed Tou Nahin that he became a household name. He is an exceptionally talented young boy who finds it really easy translating every character assigned to him impeccably on screen. It would be safe to say that among the young actors, Saadoon is one such talented boy who has given the viewers all the right reasons to expect the best from him in the future as well.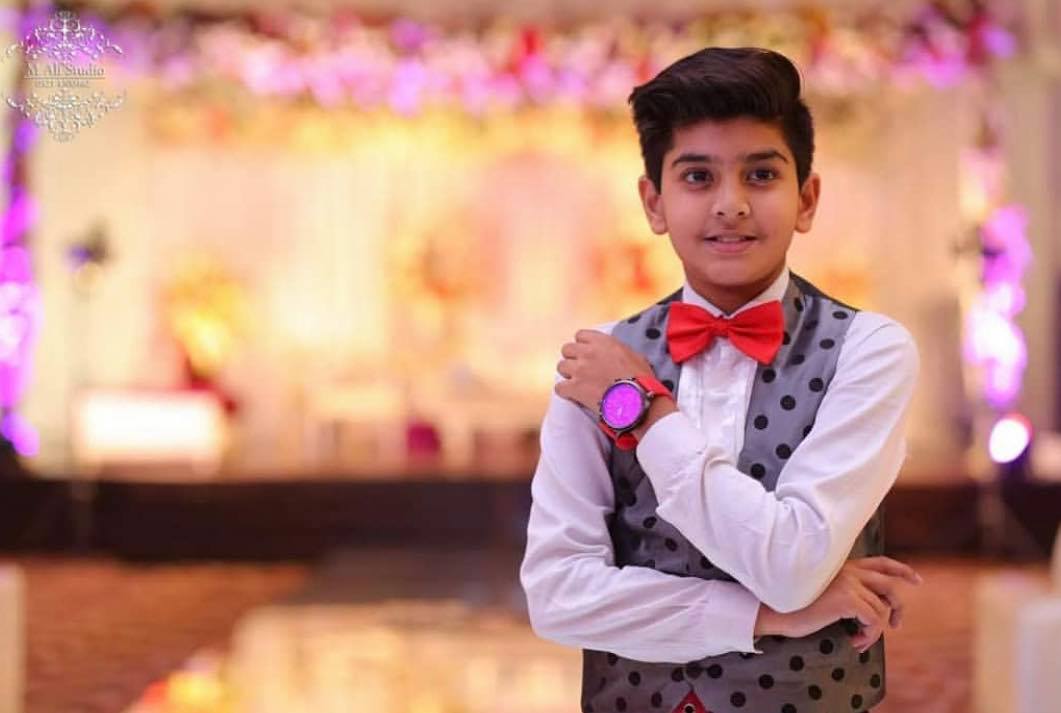 Bonita Malik
Bonita Malik is another young budding star who started her acting career when she was only 3 years old but it is only now that she is truly at a place where she can be counted as a new child actress who has managed to impress one and all. Bonita played the role of Allah Rukhi in Dil Na Umeed Tou Nahin and her performance was so impressive that we rarely get to see such performances from child stars. Her real-life personality is poles apart from the character she played on screen yet she transformed into the character with utmost ease. Since Bonita has been in front of the camera from such a young age and most often she finds acting enjoyable therefore she intends to continue with her acting career. She is also really honest about how hard she works to give her best and that she has given quite a few performances in the past which she is not proud of. She is Saadoon Ali's sister and her brother helped her a lot in preparing for the role. Bonita has proved herself as an actor who can take up challenging roles and translate them on-screen effortlessly at such a young age.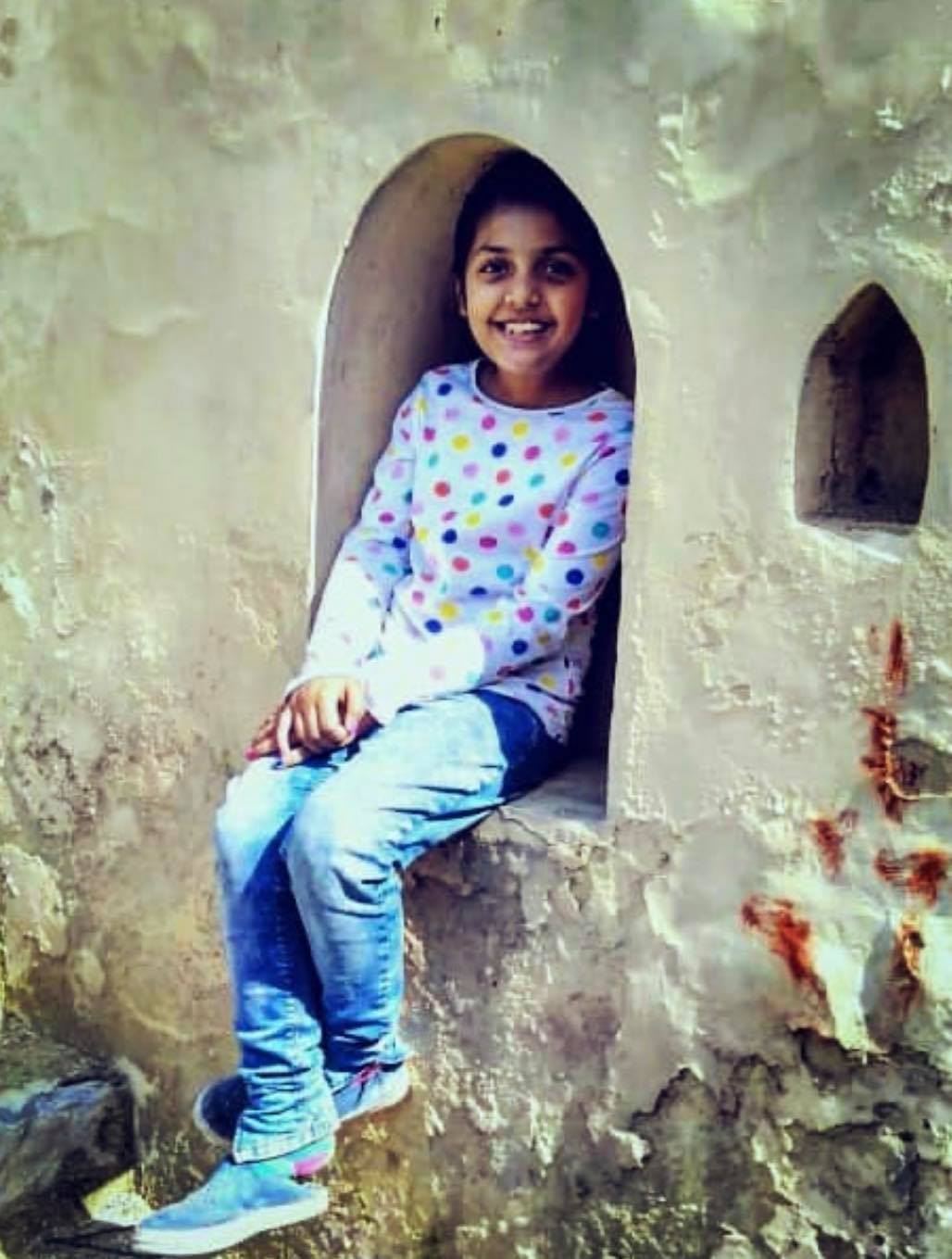 Noreen Mumtaz Gulwani
Noreen Mumtaz starred in the drama serial Bharas, Mohabbatein Chahatein, and is now seen playing a leading role in Safar Tamam Hua. She has a unique and rather bold acting style. Her confidence and solid acting skills make her one of those many talented new actors who are surely going to make it big in the industry. Noreen has Studied Broadcasting Journalism at the Limkokwing University Of Creative Technology and she got her and she is also a NAPA graduate. She is also a creative writer known for her well-written articles and narrations. Noreen has done most of her acting projects with director Saife Hassan, in three of her projects she worked alongside him. She also played the leading role in the short film Paying Guest which also starred Saife Hassan. She has never given any interviews and does not like to reveal much about her on her social media pages. Her creative side however is quite obvious from social media posts. We are quite certain that Nida will manage to make it big in the industry.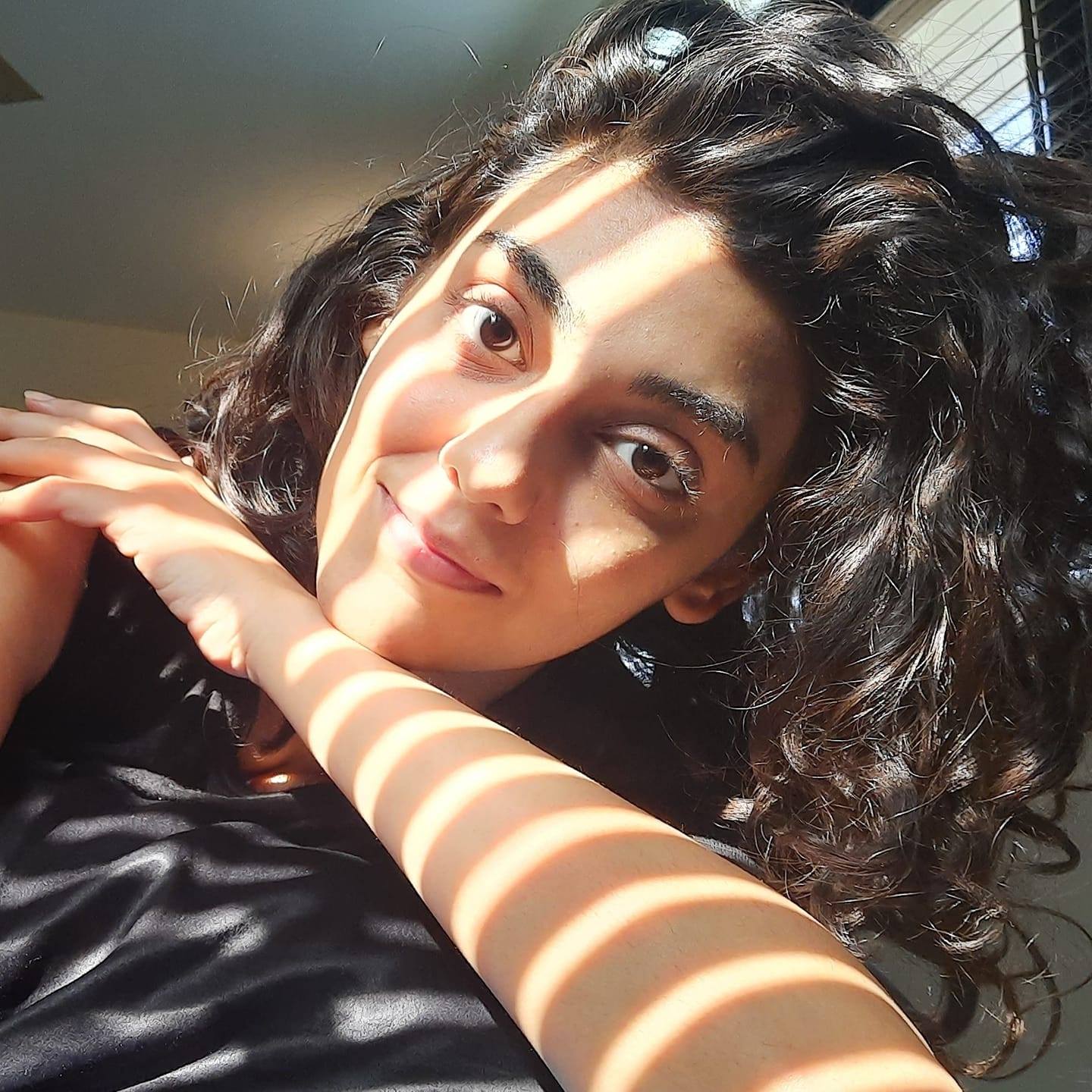 Arsalan Naseer
Arsalan Naseer, popularly known for Comics By Arsalan is a well-known social media celebrity. It won't be wrong to say that even before making an entry into the industry, Arsalan was doing well for himself in terms of fame and success. He always stood out from the crowd and made waves because of how he used his influence in a most decent manner. Arsalan is known for his fun and comic take on current affairs, pop culture, and cricket. However, after bidding farewell to his corporate job, he decided to commit to content creation fully.
However, he was approached by MD Production house for the role of Haadi in Ramzan's special drama serial Chupke Chupke. The best thing about his performance in Chupke Chupke is that you can actually relate to him because he is just being himself, this has given him an edge to showcase that he is confident in front of the camera and acting comes naturally to him. Arsalan Naseer has also gotten offers from Bollywood and he was also approached for Pakistani dramas before but none of it actually clicked to him and with Chupke Chupke, he absolutely had no reason to refuse. It is great that right at the beginning of his acting career, he has shown that he is very mindful of the kind of projects he is going to be a part of and he has attained such a level of success that makes his fans and drama audience excited for his projects and performances. Arsalan Naseer definitely is an amazing addition to the list of actors that the drama viewers have seen this year and the best part is, he plans on pursuing an acting career alongside content creation.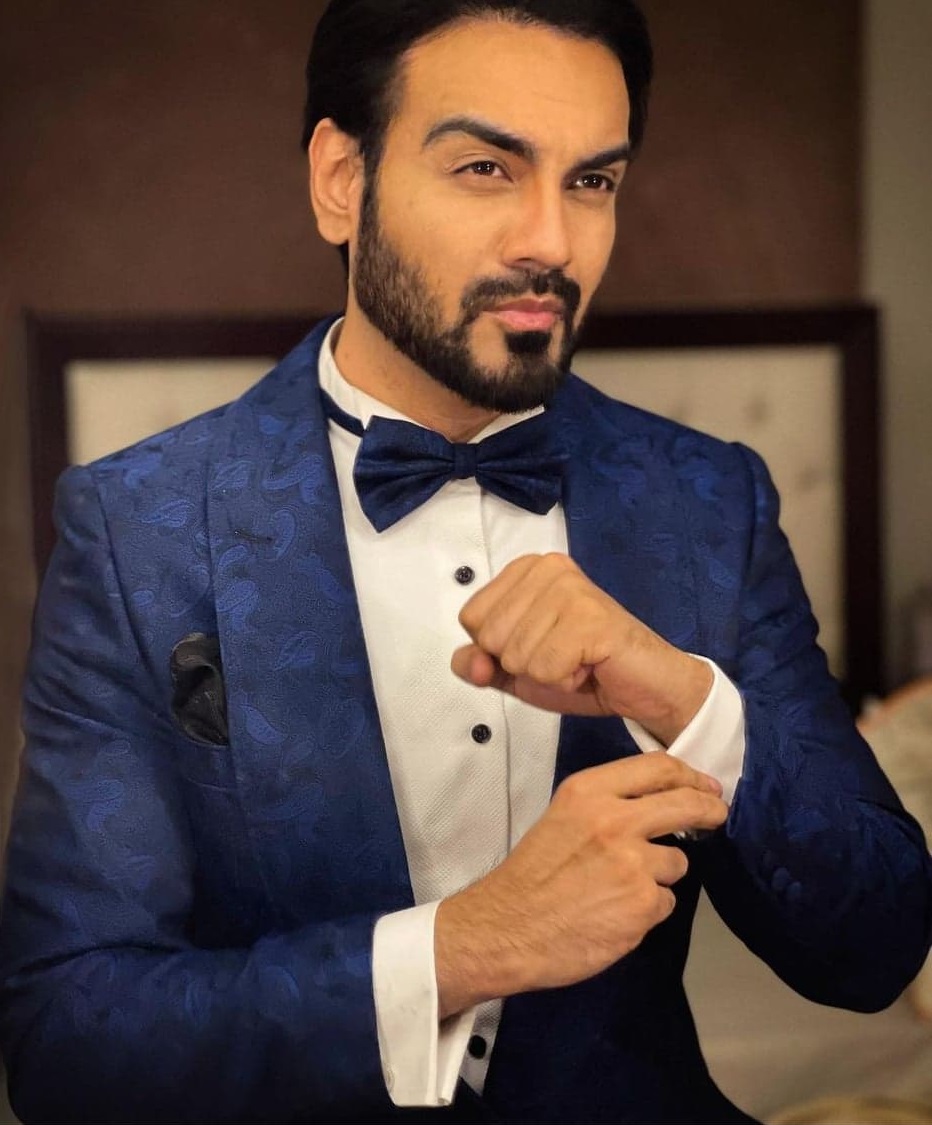 Momin Saqib
Momin Saqib is a social media star. He became famous after his reaction to Pakistan Cricket's performance in World Cup went viral. Before that Momin Saqib had garnered a decent amount of followers on social media because during the time he was studying in London, he would show the student life there and that made a lot of people connect to him. However, no one knew that a fun-loving carefree guy that they would see on social media had such an amazing hidden talent to him. Momin Saqib made an acting debut with Hum Tv's drama Be Adab and showed his acting skills and shortly after, he was seen as Essa in Raqs e Bismil. This turned out to be the project that put his name on the map, not because of how popular it became but also because of his acting skills. Momin Saqib has shown that he has it in him to spellbind the viewers with his performance on screen. There is this rawness to his craft that sets him apart and at the beginning of his career, he has proved that he is here to stay and has that star power to him. Momin Saqib is yet another brilliant addition to the industry and his power-packed acting in Raqs e Bismil is enough to get the viewers excited for his upcoming projects.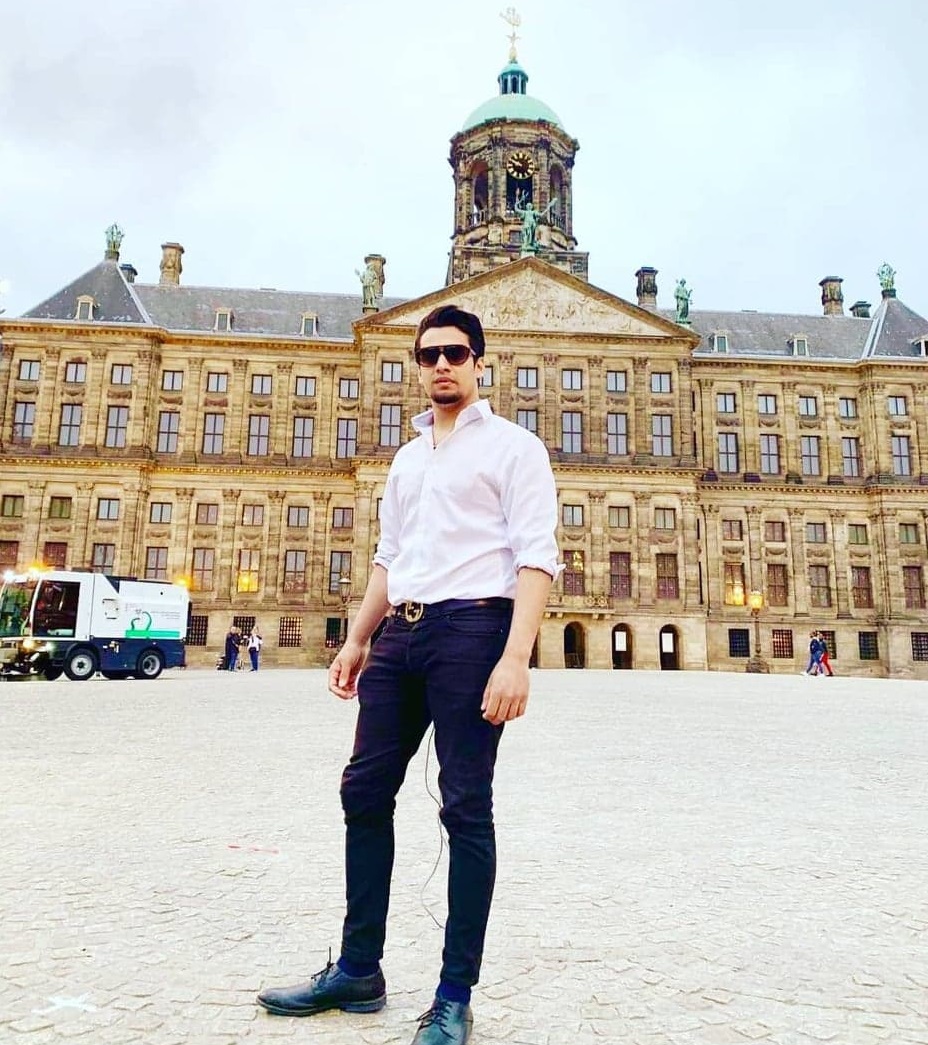 Hadiqa Kiyani
Haqida Kiyani has been known for being an outstanding singer and vocalist all these years, however, no one ever saw it coming that she even had an actor hidden inside her. Haqida Kiyani made her acting debut with Hum TV's drama serial Raqeeb Se this year and right from the moment the drama began, her performance was phenomenal which made it so obvious that she was naturally gifted and talented when it came to this craft as well. From the moment Hadiqa Kiyani started her career as a singer, she continued to get a lot of offers for the dramas, out of which the notable one was Alpha Bravo Charlie but because she was in London due to her prior commitments, she couldn't be a part of the PTV Classic.
After that Hadiqa never really got the scripts that would appeal to her but when it came to Raqeeb Se, the production house, the star cast, the writer, and the director; the entire dream team was enough of a reason for her to accept this project. She was approached by Momina Duraid herself and convinced into acting. Although new, Hadiqa Kiyani did her research and homework. Her only true friend in the industry, an experienced and brilliant actor Adnan Shah Tipu gave her a lot of guidance as to how she should approach the character of Sakina and prepare for it. Hadiqa Kiyani also mentions that being a vocalist, a session with Nauman Ejaz where he told her about how she could work on the tone of her dialogue helped her a great deal in understanding the way Sakina would speak. It won't be wrong to say that in Raqeeb Se, Hadiya Kiyani has not once made it feel that she is a new actor because she has matched the level of performances given by Sania Saeed and Nauman Ejaz in the drama. She is also getting into acting and because she has enjoyed the process so much, she believes she would love to work and also has a project in the pipeline. Hadiqa Kiyani has pleasantly surprised all the drama viewers and has given that kind of performance that is enough to know the kind of work she is going to do in the future as well.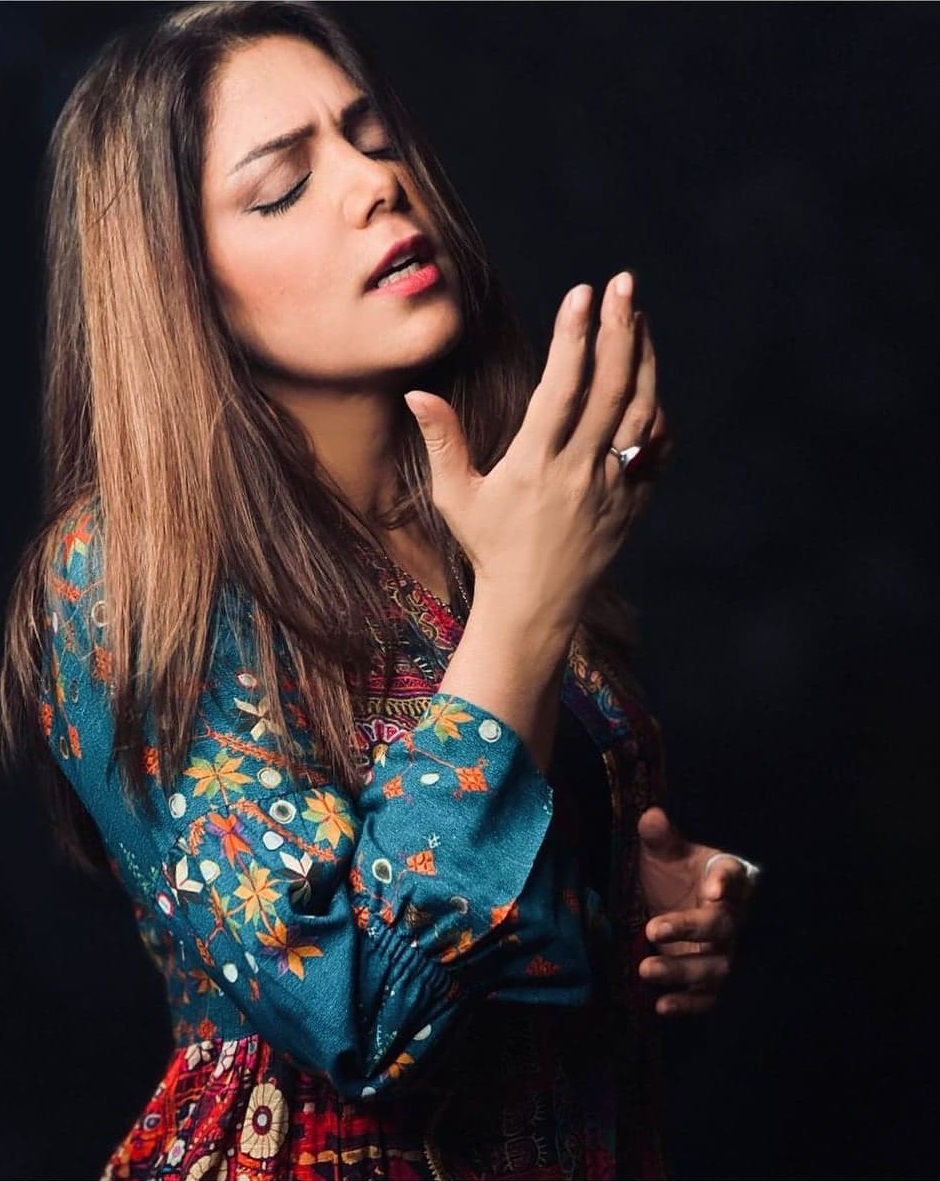 Hassan Sheheryar Yasin
Hassan Sheheryar Yasin has worked his way up as one of the leading fashion designers of Pakistan. He has the honor of representing Pakistan on an international level and his loyalty and sincerity to his craft is what sets him apart. HSY was always into arts and dramatics, he even became a part of plays during his school days and always felt connected to the craft of acting. After he was approached by Abdullah Seja for Pehli Si Mohabbat, he couldn't say no because he was really impressed with the script, the cast, and the entire team that was joining hands for this project. Hassan Sheheryar Yasin is playing the role of Akram, a staunch conservative religious man who sees things only through his perspective, it is interesting to note that HSY has actually imbibed the role and has given such a convincing performance that it actually makes it feel no other actor could have played the role of Akram in this drama.
HSY has also spoken about the amount of hard work and dedication he put into breathing life into this character, where he not only took Urdu lessons, he also gained weight to come out of the fitness and shape that he usually is seen with. He wanted to do justice to the demographic that Akram belonged to. HSY did not do his own wardrobe, rather decided to get it stitched regularly in order to stay true to the background of Akram's character. The amount of effort and attention to detail poured in by HSY goes to show that he is a perfectionist and he even brings that to all of his projects, even if it is for something as new as acting that he has never tried his hands on before. HSY definitely has a strong screen presence and he has it in him to engage the audience with his brilliant performance. In 2021, a lot of celebrities have made their acting debut and HSY is definitely one of the top debut performers of the year.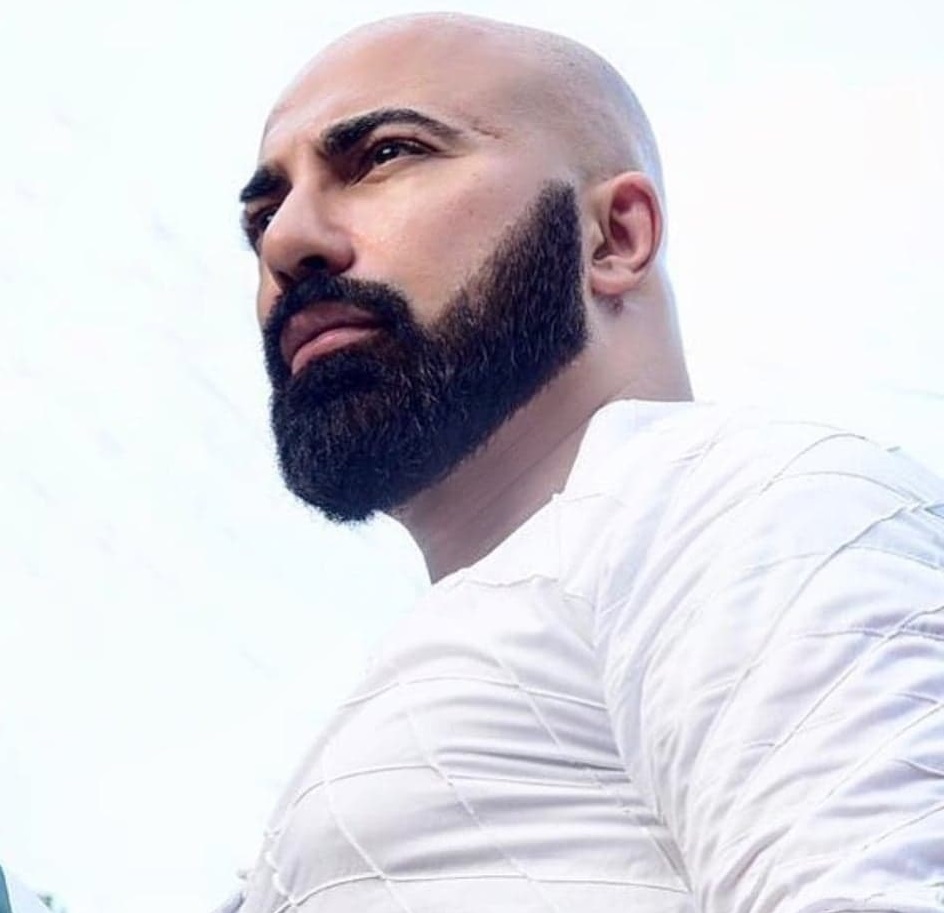 Hamza Sohail
Hamza Sohail is yet another brilliant actor to have joined the Pakistani drama industry this year. Hamza Sohail plays the role of Abdul in Hum TV's Raqeeb Se and he has succeeded in creating this mysterious vibe about Abdul which happened to be the demand of the character. Hamza Sohail is the son of veteran TV and theater actor Sohail Ahmed, however, Hamza explained that getting into the industry and dramas was not an easy ride. Hamza Sohail's parents were very strict about education and wanted him to join the civil services. However, because his family background was very much rich in arts and dramatics, he always felt passionate about acting. He took part in the school plays and the passion for acting continued.
Hamza completed his bachelor's from London and came back to Pakistan, he also decided to pursue his Masters but had to come back due to Covid. It was during that phase when he decided to travel from Lahore to Karachi to be on sets because he wanted to learn more about the process of acting and drama making. He came back to Lahore and personally went to see Kashif Nisar because he wanted to become a part of his team. It was Kashif Nisar who asked him to audition and it was a long process but Hamza Sohail along with Hassan Mir got selected. Hamza was chosen to play the role of Kashif but it was Kashif Nisar who felt he would be suitable for the role of Abdul. Hamza Sohail got an entry into the industry on his own and it took his parents a while to accept that this is what he wanted to do. He is the fresh talent of the industry and because he is so passionate about acting, it goes to show that he is open to experimentation and is going to continue picking up such projects that will challenge him as an actor. The character of Abdul is mysterious and raw, therefore Hamza had to work hard to understand how to translate it on the TV screen. Raqeeb Se happens to be his debut drama and his commendable performance goes to show that he has a bright future ahead.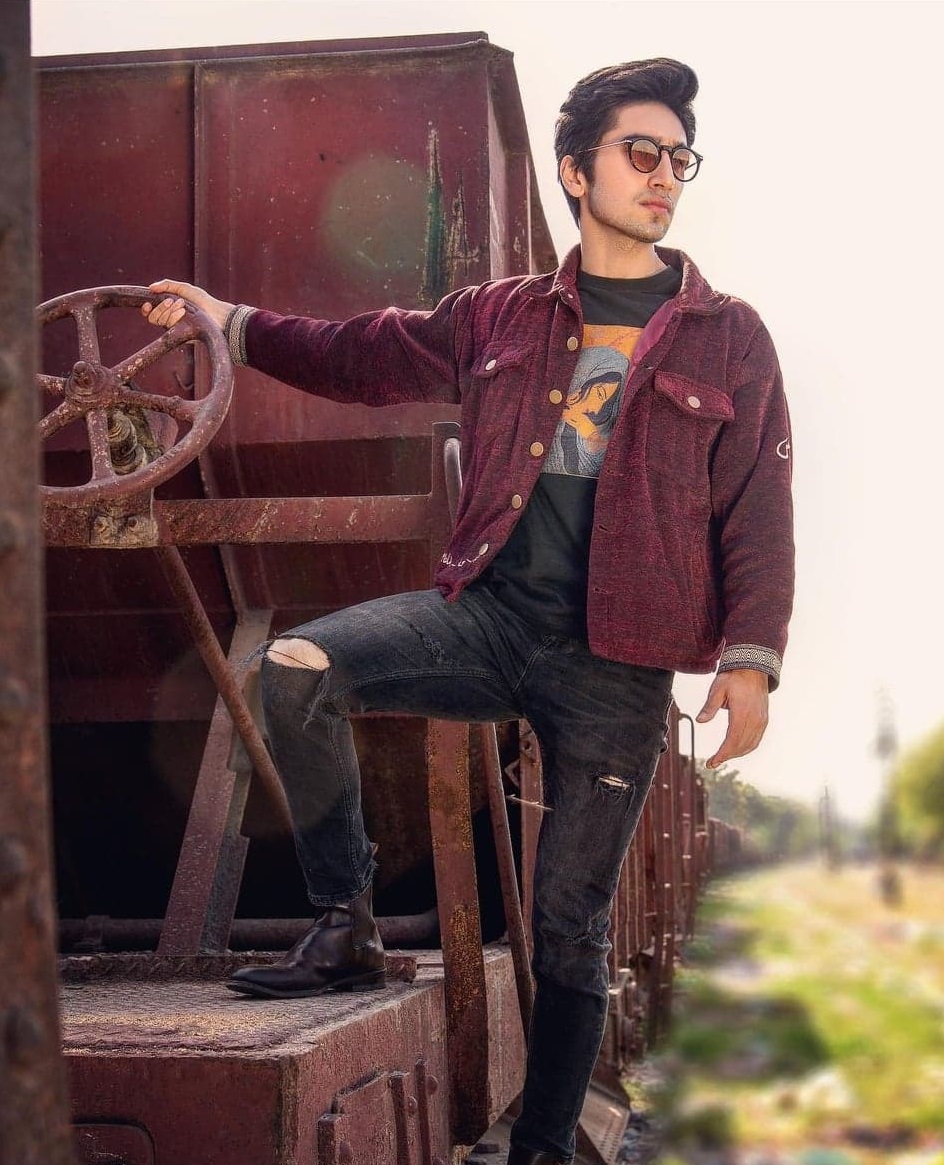 Hassan Mir
Hassan Mir is yet another fresh actor in the Pakistani drama industry. Hassan Mir has worked in a film before and although he started his career in 2015 as a stage actor, he has done a few roles that went unnoticed. However, drama serial Raqeeb Se has put his name on the map and he is getting recognized for his talent and personality. Hassan Mir is one of the fresh faces of the industry who has it in him to give the character a treatment that it well and truly deserves. Hassan Mir was selected for the role of Abdul but later the director Kashif Nisar decided that he will be best suited for the role of Kashif. Although his role and screen time is limited, he has performed it convincingly to show the kind of actor he is.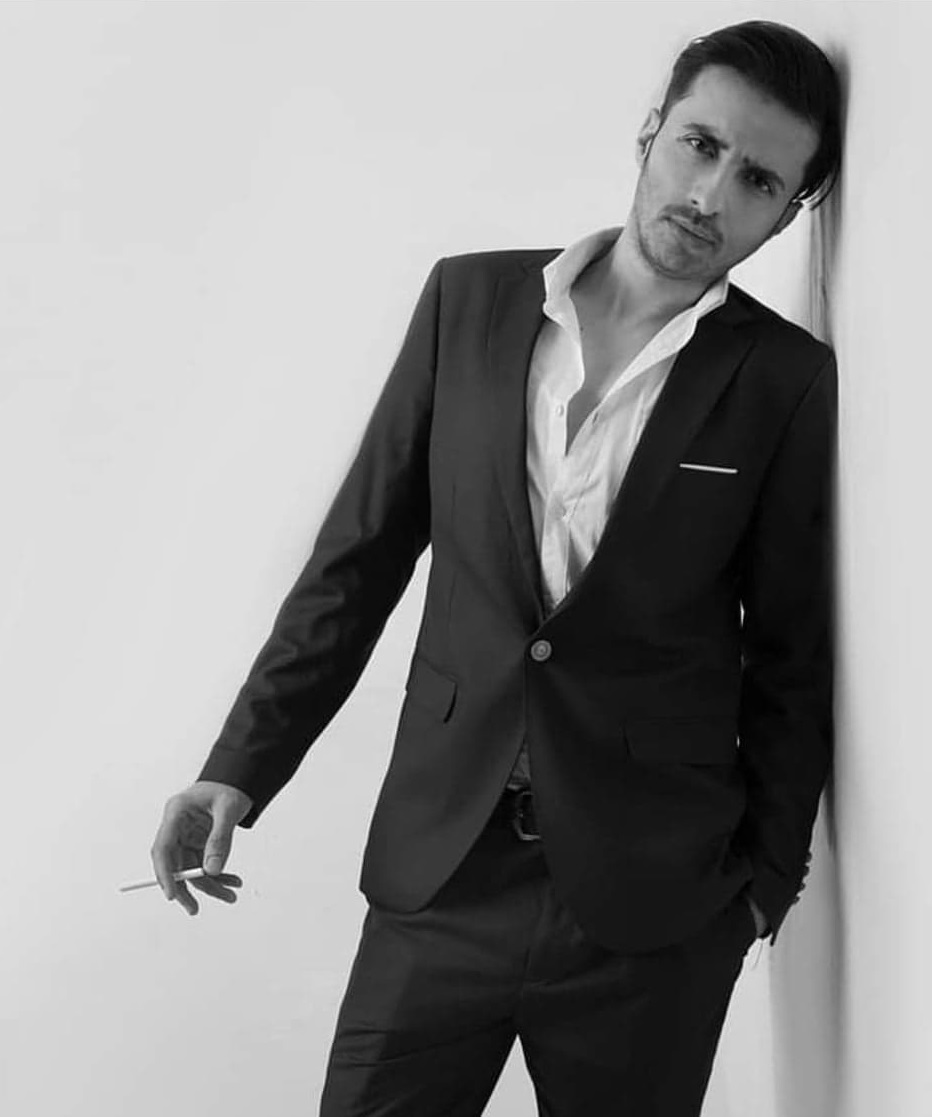 Hira Khan
Hira Khan stepped into the showbiz as a contestant of Miss Veet Pakistan in 2017. She became a part of the reality show and stood out from the crowd because of his wit, intelligence, and insight. Hira Khan won the reality show and got the attention that she deserved. She has modeled for different fashion labels and has been actively working since her win on the show but this year, she decided to make a debut with Hum TV's drama serial Phans which is currently on air. Hira Khan's performance is impressive because she has shown that she is not afraid of the camera and is quite confident in performing in front of it wholeheartedly. Hira Khan is another young, fresh, and brilliant addition to the drama industry. Her natural dialogue delivery gives an edge to her acting which makes it look very realistic. She definitely has a bright future ahead and is one of the promising newcomers to the industry.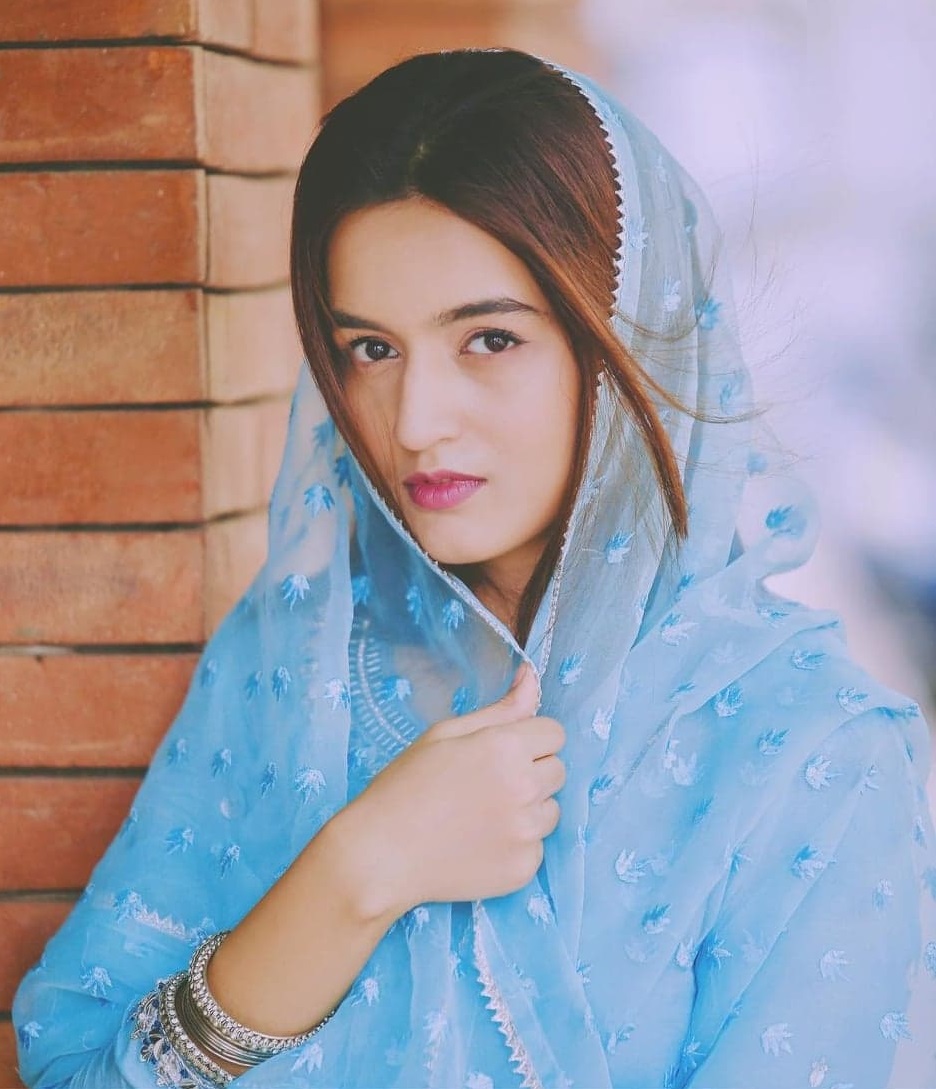 This completes the list of all the newcomers who have been impressing the audience with their phenomenal and convincing performances. Which one of these are your favorites? Feel free to share your opinion.