Tonight's episode of Pyar Ke Sadqay was emotional, well-executed, and well written. Although the most important development in the story was Munshi sahab's exit, the way the writer used it to show the evilest side of Sarwar we have seen yet was pure genius! The characterizations and the performances continue to be the most compelling aspect of Pyar Ke Sadqay. Tonight for a change the viewers got to see Mansoora's confusion and the preview of the next episode clearly showed that even though she knows everything she chooses not to do anything about the situation because she cannot live without Sarwar. The writer, director, and actor Malik Raza did justice to Munshi sahab's character by giving him an exit which was impactful. Even though killing a character is not the best way to solve a conflicting situation and it would have been good to see an actual change in Mansoora's character but that was not meant to be. Overall, the entire development was taken forward and covered realistically. Yumna Zaidi performed exceptionally well tonight and the director used the flashback scenes effectively in this episode.
Abdullah In The Office
Tonight's episode opened with a really interesting scene, Abdullah sitting in his new office getting all the respect and validation he had been looking for his entire life. For a change, even Shanzay was quite supportive and her father seemed to have more faith in Abdullah than himself. Through this scene, the writer and the director showed that even at a time when Abdullah should have been living in the moment and enjoying the appreciation, he couldn't help but think about Mahjabeen. Abdullah is constantly comparing his present situations with different events of the past. He thought about how Sarwar insulted him when it was his first day in his father's office and how differently his father-in-law treated him. When he was appreciated for his skills, he thought about Mahjabeen, the person who was the first one to show the kind of appreciation which made him feel special. She was the first person who actually believed in Abdullah and was sure that he could achieve great things. These flashback scenes were brilliantly put together.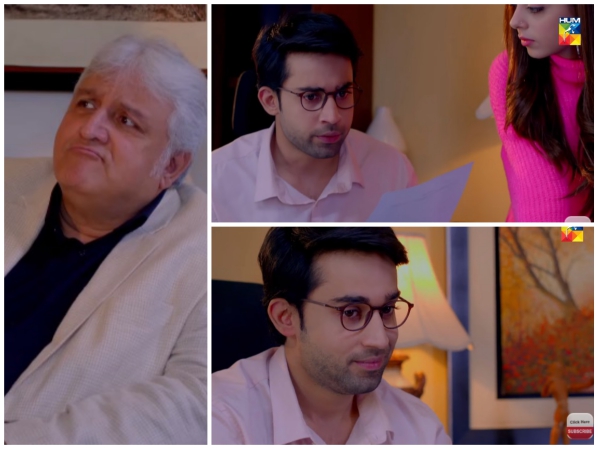 This scene also showed that Abdullah was so good with numbers that he could easily monitor such data in his own office as well if Sarwar wasn't there to tell him that he was not good enough. All Abdullah needed was someone who would believe in him. This was also a bitter reminder of the fact that Sarwar has done so much to destroy Abdullah's personality and shatter his confidence. This was such a meaningful scene that told so much about Abdullah by showing so little!
Sarwar's Conversation With His Mother
I never thought I could despise Sarwar's character more but his reaction to Munshi sahab's death showed how evil he was! He considered his death a loss in a completely different manner. And then he thought he was the 'victim', the one who was misunderstood. Sarwar always shows his true colors when he has these conversations with his mother. His mother's dialogues also show why he is such a sick person. The only gratifying aspect tonight was that Sarwar was actually shown losing his mind because he had tried everything to make Mahjabeen and his father do whatever he wanted yet they did not let him dictate to him.
Mansoora and Pho's Meeting
After Pho and Washma's confrontations with Mansoora in the previous two episodes, Mansoora finally decided to pay Pho a visit. This visit gave an insight into Mansoora's present state of mind. She is not a fool, she knows she should not be trusting Sarwar but she does not know if she is strong enough to follow what her mind is telling her and not do what her heart says. I absolutely loved Pho's character and the way it has been translated on screen. She is so poised, intelligent, and definitely the kind of person who always gives the right advice. Although she has given up on Mansoora, she listened to her and gave her the kind of advice which did make her want to visit Munshi sahab.
Washma and Munshi Sahab
Although Munshi sahab's exit made this episode extremely sad, the good thing was that in the end, it was Washma who was with him. He asked Washma to protect his daughter and she is the kind of person who will go all out to do that. She was doing just that even before he said his final words but now she will definitely try harder to make her mother and Abdullah see the truth. There was nothing new about the scene covering Munshi sahab's death but it was definitely covered more convincingly than other such scenes which we have seen in dramas! The credit for that goes to both the actors involved and the writer as well who did not write an entire speech! There were only a few dialogues that were used to get the message across and they were powerful enough.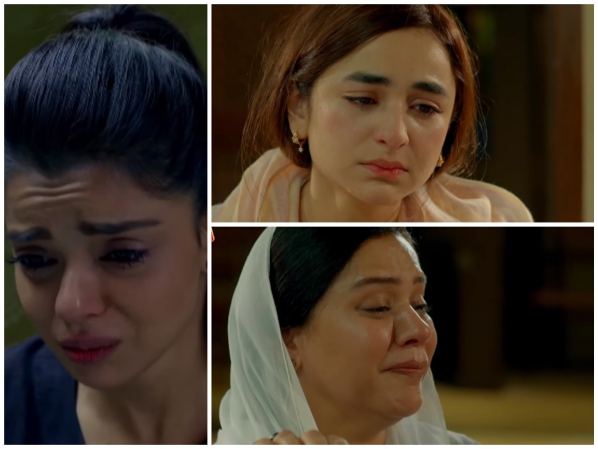 The Most Emotional Scenes
Mahjabeen's reaction to her father's death, the way she combed his hair, the lie she told her mother to ease her, and later on her conversation with Abdullah were the most emotional scenes in this episode. Mahjabeen is in a way always looking out for the people she loves even when she is going through the most difficult times. Washma was there right by her side and Abdullah for once seemed to believe Mahjabeen even though this was the kind of ugly truth that was not easy to grasp. Yumna Zaidi and Bilal Abbas Khan's outstanding performances made these scenes even more powerful.
Final Remarks
Tonight's episode was well-put-together; the performance, direction and script were all impressive. The preview of the next episode was intelligently put together since it did not show Abdullah's stance at all. I am waiting to find out whether there will be a change in Abdullah's character or not. He should take a stand now and set his priorities straight. Mansoora, it seems, will remain 'addicted' to Sarwar till the end.
Did you watch tonight's episode of Pyar Ke Sadqay? Share your thoughts about it.