Why ? Why did this happen today ? Pyrai Afzal transformed into Murderer Afzal ? Man, I can't buy this.. Like seriously ? Was it necessary that Wali has to be murdered ? Lets suppose, he was destined to die but why his death was written by the hands of Afzal ? Wasn't that possible that any of Afzal's friend killed him ? I am extremely disappointed by Khalil-ur-Rehmaan Saheb's move; This was definitely not  called for..
It was so heart breaking to see Afzal's parents reaching Karachi and Afzal was gone again. Maulvi Saheb,Rukayya, Arifa and everyone else felt like world has ended here for them but when Farah's father told them that he will be back soon, they were a bit relieved but still worried for him.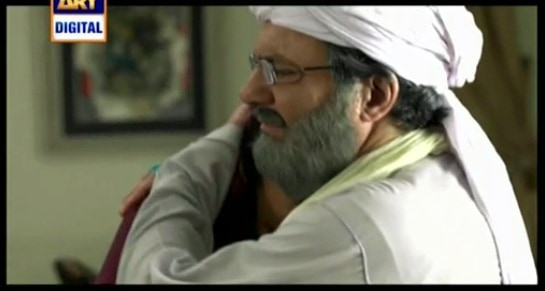 Meanwhile, Afzal was ready to take Wali along with him; He took him to the place where he spent most memorable time with Babu Hameed. The way Wali asked him for mercy and the way Afzal replied, everything was up to mark. At that time, I was sure that Afzal won't let him live but then I was also sure that he won't kill him and ask any of his friends to do so. But on the very moment, Wali was murdered by Afzal.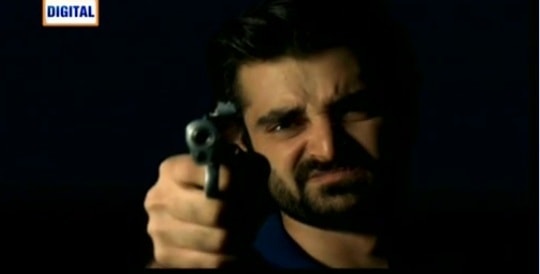 It was such an intense moment to see Maulvi Saheb crying after knowing the real story. I felt really bad for everyone associated to Afzal ; Everyone was in pain and I must say they worked really well with their facial expressions. Or phir usi mayoosi k sath, they came back to Hyderabad. Once again, I would like to add Firdous Saheb's name today ; He is really a true gem of our Television industry. Every dialogue and every expression including his body language defines how perfectly he fits into this Maulvi's role.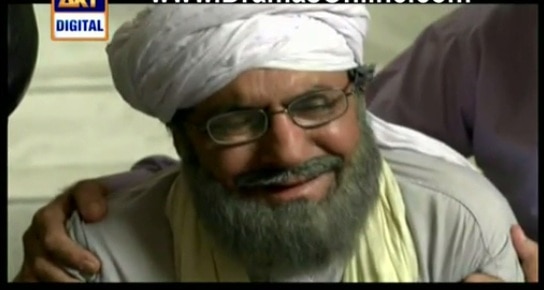 Another thing that they disclosed today is Saima's relation with Afzal; Sajid(Afzal's friend) and Saima were associated once and it's because of him that Saima's husband beats her and through Sajid, Saima knows Afzal. Afzal is now living a luxurious life but they didnot show how ? Maybe its a gift from Wali's boss ?
After watching today's episode, I have no clue where they are trying to head this show ? Now, we will see Afzal as an underworld don ? Metlab, what was the aim in naming this show Pyaray Afzal ? Afzal was such a perfect man and a wonderful character – much close to ideal with few exceptions, of course. But what did they make out of him now ? Will we be able to fall for this Afzal now ? I really wish ,we will, maybe in last couple of episodes.
Share your thoughts on today's installment..
Rabia Basharat.