Wajood e Laraib; a drama which had Umera Ahmed & Sakina Samo written all over it, but I must say all in a positive way. Aired in 2004 on Indus TV, it had 17 episodes which could've been cut down a little but the ending leaves you happy with the feeling of completeness, that a few slow episodes tend to get ignored easily. It was a star studded drama which had amazing actors portraying the characters etched out by Umera Ahmed perfectly. The cast includes:
Faiza Hassan as Washma Kaleem
Faisal Qureshi as Hadi Hassan
Adnan Siddique as Mohid Farooq
Fahad Mustafa as Saadi Hassan
Sakina Samo as Dr. Amna
Shafi Mohammad as Farooq & Mohid's Father
Rukhsar as Samiya & Mohid's Mother
Shabbir Rana as Hassan & Hadi's Father
Aisha Khan as Aliya & Hadi's Mother
Rehana Akhtar as Nargis & Washma's Mother
Major Inayatullah as Kaleem & Washma's Father
Nosheen Shah as Zainab
Zeba Ali as Shiza & Mohid's Fiancee
Nausheen Agha as Sonia & Saadi's Wife
Nazli Nasar as Arshi & Washma's SIL
Sajid Shah as Nabeel & Washma's Brother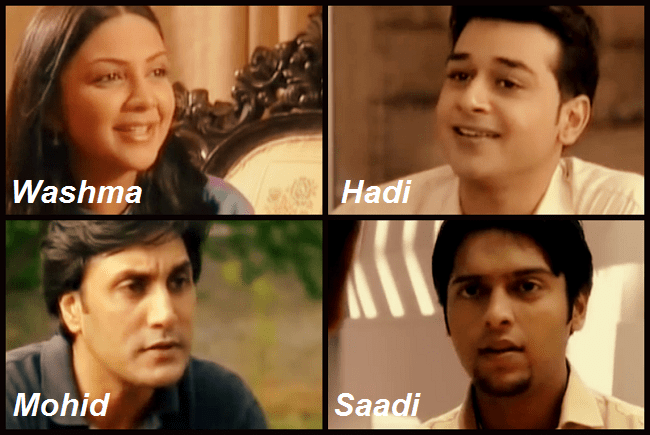 The Story:
Wajood e Laraib in short is a story which tells that you have to lose something in order to find everything. You have to lose something worldly which you love the most to make an opening in your heart which is then filled by the love of your Creator; Allah. Once you find Allah, once you let the power of Imaan over-take your mind & soul, you understand that whichever way you were tested was nothing but for your benefit.
I said that this story had Umera Ahmed written all over it because it had one big happy family where the eldest son was not only the bread-earner of the house but was someone who took the responsibility of his whole family which included his parents, his widow sister, orphan niece, spoiled young brother, his wife & a daughter too. Hadi was such a person who made sure that he put everyone else's need ahead of him & he found peace in seeing his family happy. Wajood e Laraib shed a light on one such family as well that believed in practicality, that believed that being religious was nothing more than a superstition & fate had no role to play in your life. Mohid; a practical liberal Muslim who believed that he was responsible for shaping his own luck as he was raised that way. Wajood e Laraib also went to show that a girl; Washma, who had so much belief in Allah & had the power of Imaan believed that her Creator would never put her through a test in her life ever or would never check the level of her Imaan.
Hadi & Washma get married & their dream world comes to an end when Saadi, enraged seeing Hadi taking care of the family business ends up killing his own brother. The moment he realizes his mistake comes too late when his whole family makes sure he is put behind bars because to them, Saadi didn't matter as much as Hadi did. Washma loses her unborn child & starts losing everything, her calm, her rationality & above all her faith in Allah.
Mohid, who by chance happens to visit his friend, stumbles upon a dead body of his friend's girlfriend. That particular moment his friend thinks he could easily prove Mohid guilty as he was seen at the murder spot. Mohid ends up going to jail & someone who never believed in luck is forced to understand that everything is destined to happen. Mohid, who has a lot of trust in his father, then understands that everyone, every human being is helpless & The One & Only, Who can bring him out of this misery, is no one else but Allah. Mohid then starts his journey of redemption & reversion to the path of Allah.
Mohid & Saadi come across each other while serving their time in prison. Mohid happens to become that person who is ears to Saadi's guilt, his filth, his regrets & his confessions. Washma forgives Saadi half-heartedly so that he can come out of jail, but just because she can't see herself coming to terms with what she did & how she was pressurized to forgive him, she feels she is losing her sanity & to pick up the pieces she decides to move ahead in her life but in isolation where no one can remind her of what has happened. Mohid ends up coming out of the jail too because his friend seeks his forgiveness & then confesses his crime. He then gets the opportunity to start afresh & both he & Washma cross paths when they both are trying hard to step into the present leaving the past behind just so to focus on what lies ahead. Washma gets attracted to Mohid's genteel nature & Mohid tries to look past her bitterness & they end up leading a life they both once dreamt of & are destined to lead.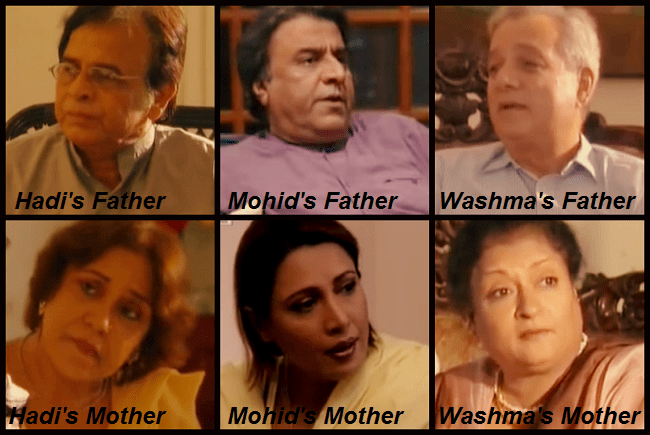 The Brilliance of Wajood e Laraib:
What I liked the most about the drama is that even though the director took her sweet time in showing the misery of all the characters & as usual the drama lost its pace in the middle, the ending makes it worth a watch. By the end of the play, the way Washma & Mohid's life together is covered is the highlight of the drama. While watching this play, I couldn't help getting reminded of the fact that Wajood e Laraib had so many similarities to Mohabbat Subha Ka Sitara Hai, but what makes the former better is the rationality & the balanced treatment of all the characters & their journeys. The way Washma redeems herself & tries to move on was shown very realistically. How Saadi changes from being such a bitter & unhappy bloke to someone who starts caring about what others feel & how he could make them happy was again a journey well covered. Mohid; who thought he had it all when falls down understands that no human being, no matter how successful or blessed, how rich or strong can bring him out of the misery, was something that many of us can relate to.
What I found the best thing about Wajood e Laraib is the fact shown that it is possible to put a closure & move on in your life leaving the misery behind. I liked the way the script was directed which gives you a fair share of tears & by the end gives you plenty of reasons to smile. I am glad Sakina Samo handled it this way that even though all the emotions were covered in Wajood e Laraib nothing was over-done.
This story brilliantly restated the fact that we humans are nothing but hopeless, helpless creatures that at some point in our lives have to turn to Allah & understand the actual meaning of our lives. We have to understand that we are created for a reason & we have to work in finding Allah that too for our benefit because it is us who need Him & we need to worship Him. No matter what we plan & how we plan, it is left in the lurch if it is not meant to happen & more importantly, if it is not beneficial for us or it is destined to teach us a life-long lesson.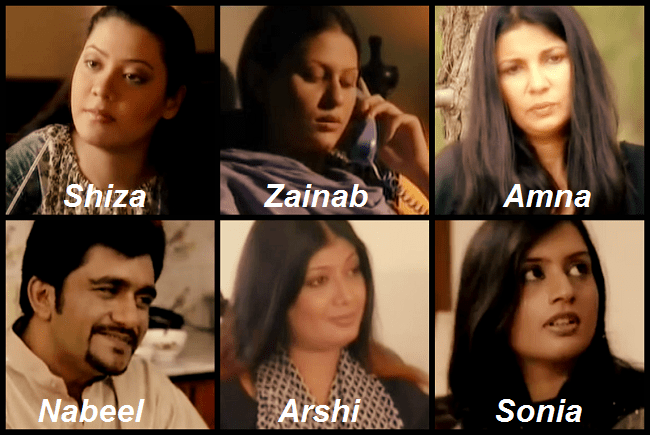 There were some heart-touching conversations between Mohid & Saadi, Washma & Amna. Sakina Samo had a short but a very influential role to play in this drama & I am glad she took the role of Dr. Amna & made it as closer to the real life as possible. Hadi & Washma's scenes were very appeasing & Washma & Mohid's scene would bring a smile to your face. I felt a lot for the characters of Washma, Mohid & Hadi. I feel all the actors were at their best in Wajood e Laraib & special mention goes to Fahad Mustafa for taking yet another challenging role that too at the start of his career & doing complete justice to it. Those were some seriously strong performances by Faisal Qureshi & Fahad Mustafa in particular & Faiza Hassan stole the show in portraying the rocky journey of Washma to perfection.
What I liked about Wajood e Laraib the most is the story that was elaborately shown after Washma decides to move on in her life. They didn't stop the story where both Washma & Mohid get married, trying to leave the rest at the viewer's mercy so that they can shape up the life of Washma & Mohid in their imagination. They still had something or the other to show till the very end, also the complete & satisfying ending made the journey worth watching. Share your thoughts about Wajood e Laraib.
Keep Supporting,
Cheers,
Zahra Mirza.