Man.. ! .. What a breathtaking episode it was !  I must say that tonight's episode was one of the best episode of Pyarai Afzal . Sometimes, we reviewers fall short of words and this is what that is happening to me today still, all I can say is that it was not less than a roller coaster ride- Ride filled with emotional drama and intense feelings. Sohai Ali deserves an applause for what she did and how she transformed herself from roti dhoti bahu to Yasmeen, who is of happy-go-lucky nature and knows what to do,when to do and how to do ; Tonight's episode was solely dedicated to her.
Maang rahi thei k sunday ko 27 tareekh na ho .. ya phir 27 ko sunday na ho.Lubna revealed the truth infront of Farah that everything that happened lately was nothing but a plan – a plan to compel Farah to confess her love for Afzal. She clearly told that it was the part of her treatment and everything that happened as Farah's reaction was exactly opposite to what they expected.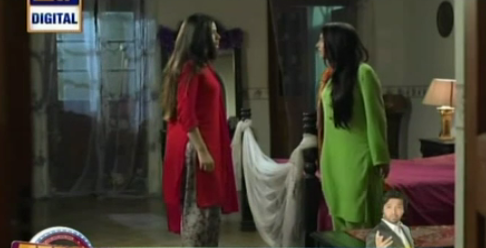 Mujhe batao aakhir Afzal hai kaun or kis ka hai ye Afzal ? Lubna was sick and tired of trying so she finally decided to give-up and have one-to-one conversation with Farah.  Farah's doubts got vanished when she came to know that Lubna's association to Afzal was another one of her tactic to solve the matter.
Ye khat nahi hain Yasmeen.. mohabbat ke aik gumnaam Kahani hai.. Afzal was sheer disappointed with everything that is happening and as he knew that Farah is going to get married now, he decided to give up on her. Afzal nay bachpan mai khuwaab dekha tha ..pura nahi hoa to yeh bhi nahi bataya ka kya dekha tha. His eyes were telling the truth -Truth that was buried deep inside his heart since his childhood. Farah was the girl for whom he longed all his life and now that Farah is becoming a part of someone else's life , he had no right to keep anything associated to her. Keeping that in mind, he asked Yasmeen to burn every piece of those letters that were written by Farah, apparently. Tumhain Kasam hai Afzal, chahay uss k gham mai jaltay rehna magar inn khatoun ko kabhi mat jalana. Yasmeen didnt want Afzal to lose his hope and as she was not even aware of reality so she decided to fight – Fight for Afzal , fight for whom she came all the way from Karachi to Hyderabad, fight for her loved one.

 Neend aa rahi hai mujhe .. or neend ke goli khayai baghair aa rahi hai.. Maulvi Saheb was completely shattered and broken when Pyarai Afzal left him. With a thought that Afzal will go back to Karachi, he wasnot ready to forgive him when he came back. And as, he got convinced that his son is staying with them, despite of all differences, he can have much awaited peaceful sleep after a long time now.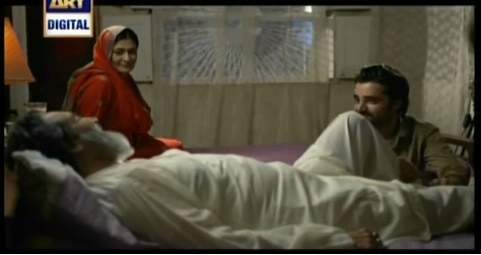 Jaag jao Farah ..Iss keemat par kabhi mat sona k tum ne kayyoun ke neendain haraam kar di hain.. With an adamantine thought in her mind, Yasmeen went to Farah because all this while she clearly discerned and remarked Afzal and Farah's feelings for each other and for that, she was obstinate that Farah was the one who wrote letters to Afzal. She was firm that this time Farah won't be able to deny the fact. But how would Farah be able to accept as she never attempted to write to Afzal; She was egoistic and there is no way for emotions and ego to stay together and in case of Farah, Ego overpowered her emotions always.

 Mohabbat agar cricket hoti tou mai jeet gaya hota.. It was not a matter of days or months; he had those intense feelings for Farah from the day he learned the meaning of true love. Walking through the lane of memories, Yasmeen figured out the resemblance in the writing pattern of letter and Afzal's diary and that solved another mystery.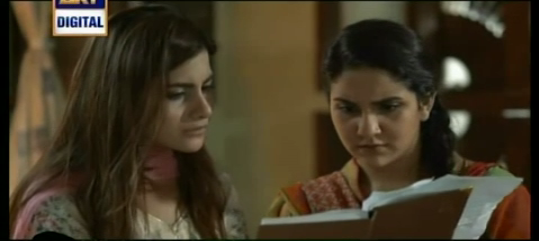 Yasmeen planned to solve the matter as soon as possible and for that she decided to go to Farah's. Mai aaj bhi chali jaoun gey.. mujh par bay adabee wajib ho gaye hai.. Now that Yasmeen knows everything, how can she live under the same roof with Afzal.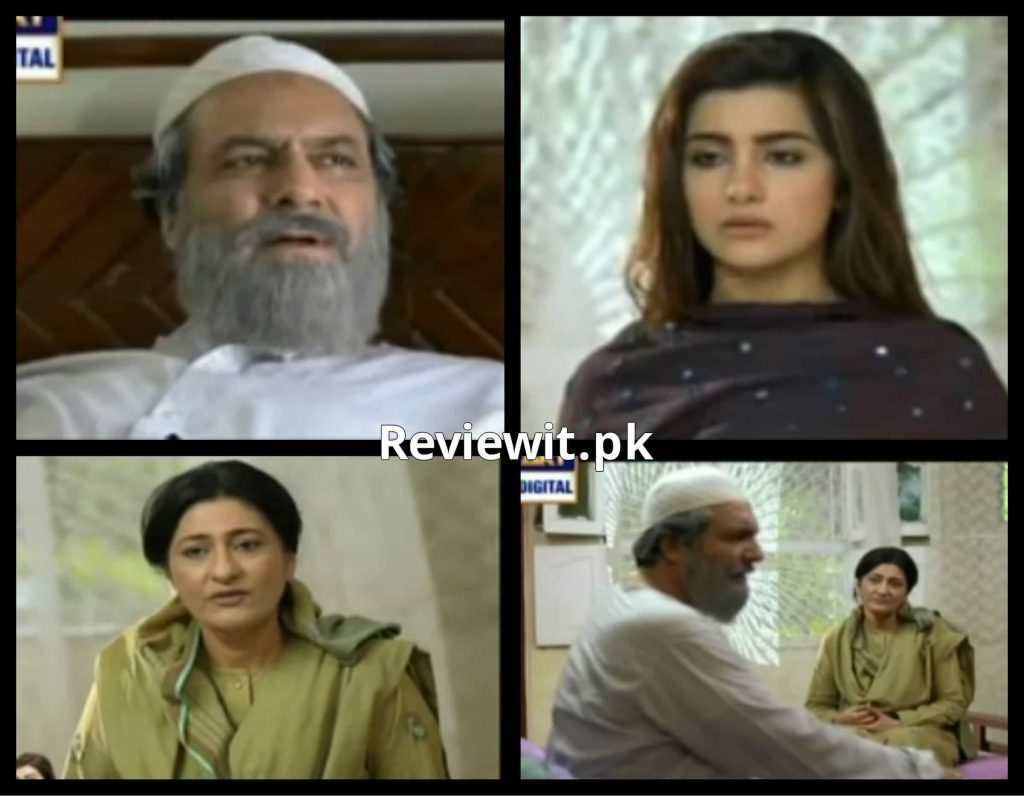 Best sequence of tonight's episode was the confession conversation between Yasmeen and Farah. It was deep,full of emotions, intense and with every new dialogue my concentration on the show increased a hundred times more than previous one. It was when we came across thousand shades of emotions – Yasmeen's despair of losing Afzal, the sorrow of rejection ,the grief of not being his priority, Farah's content of knowing that Afzal is madly in love with him, the felicity to know that she never lost Afzal and he was and will be hers always and most important of all the grief of not accepting her  true feelings and love for Afzal. Her tears spoke her heart out.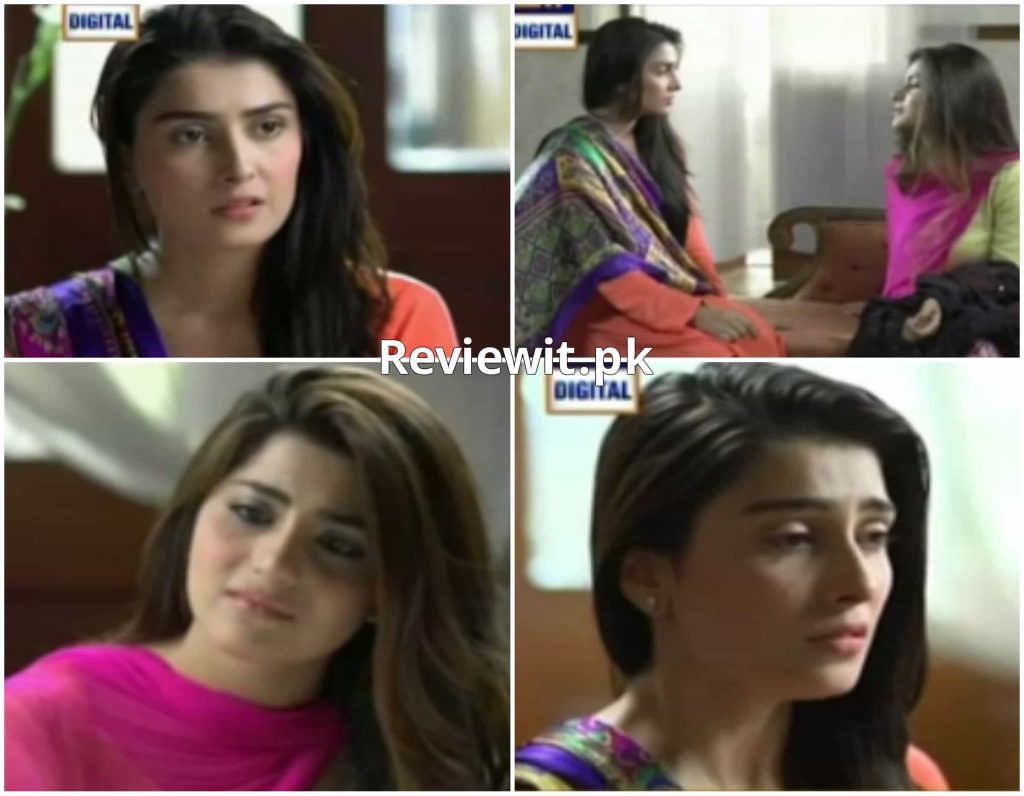 Afzal did not accept that he was the one who wrote letters and as soon as he came to know that Yasmeen was at Farah's place, he got full of rage..Kyu gaye thein wahan tum..On being asked by Afzal, Yasmeen clearly told him " Maulvi uncle k coconut waalay bisuitoun ke khaatir.. or tumhari ammi ke khaatir.. unn ko Farah mai tum dikhtay ho.. "  Yasmeen knew that these were few last moments of her with Afzal as his fiance, she knew that she was never his parents choice and like Afzal, they strongly wanted  Farah in place of Yasmeen ,still they welcomed her openheartedly. With all that in her mind, she decided to put a full stop to this never ending mystery.
This show turned out to be one of its own kinds and I can proudly say that it was irresistible to be avoided; I am so going to miss this show as next episode will be the last one… :(
Share your thoughts on tonight's episode.
Rabia Basharat.