"It is good to have an end to a journey; but it is the journey that matters, in the end." Today marks the end of a wonderful journey – a journey we all lived, a journey we all cherished ,a journey that will be remembered and will truly be missed for a long long time.
Yasmeen tried her best to convince every single person of Afzal's family to accept the fact that there is no place for her in their house. Afzal's family loved Yasmeen from the day she came in their lives, but they never thought of her as Afzal's wife to be and now that everyone was familiar with the hidden truth, there was no reason for Yasmeen to elongate her stay in Hyderabad.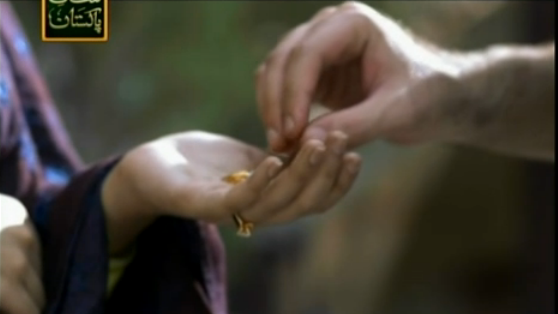 Farah's love for Afzal proved to be so pure that she accepted that all this while, she was the one who wrote letters to Afzal. Sabtain wanted to marry Lubna but she put a condition infront of him before accepting his proposal ; He has to make Farah realize the power of true love. But he failed completely; Eventually, it was Yasmeen who turned the table and compelled Farah to confess her love for Afzal. Indirectly, it was a plus for Sabtain and Lubna was all hers in the end.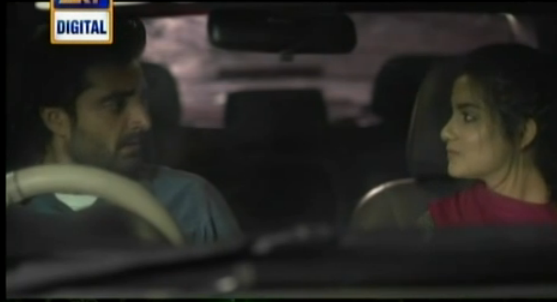 I am completely speechless and have no words to explain my state of mind. I am unable to express my feelings after watching this end to a wonderful journey. Afzal and Farah waited and waited for each other's confession for so long or confession hue bhi tou kesi.. From the day , when Afzal became bhaie ,I had this thing in my mind that Afzal will ultimately pay for killing those people; No matter whether they were innocent or culprit, he took lives and he will have to pay for that. Deep down in my heart, there was another corner that was yelling that Afzal should not die and I was sincerely indented at that corner's side and was hoping for a very happy ending to such an eventful journey.  But at the end, it was Khaleel Saheb's script and with his signature style, he came up with a real sad end to a stupendous journey. Still, I absolutely loved the direction of very last scene where Afzal confessed his love. Farah was waiting for him to talk more and more while Afzal was taking his last breath.. jaanay woh kesay log thai jin k pyar ko pyar mila..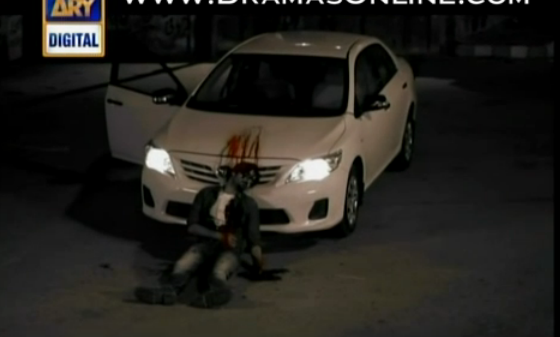 The success of this show is not merely result of single person's struggle. It is an outcome of hard work of each and every cast and crew member of Pyarai Afzal team. Dialogues were the soul of this show; Khalil ur Rehmaan Saheb penned down a wonderful script and to give life to the splendid story , cast of the show evolved and extracted the best out of themselves. I am unable to figure out even a single name whose performance was not up-to-mark. Hamza Ali Abbasi outdid himself and this character of male protagonist,Afzal, will surely leave a mark and will prove out to be turning point in his acting career . Aiza Khan and Sohai were under a dark shadow of  type-cast ; Farah Ibrahim and Yasmeen's role gave them a completely new look and unleashed them from a shell of doing same roles again and again. I am sure, after this serial, we will see them signing variety of different roles. Firdous Jamal did a splendid job and turned out to be most beloved Maulvi and father, he proved himself as a versatile actor and more than that he proved people's perception regarding Maulvi's to be wrong. Arfa and Lubna were the best and most loyal sisters I have ever came across in any show.
Overall, it was an epic show with powerful dialogues, mesmerizing characters and flawless performances. Pyarai Afzal will definitely be missed and I am guessing that it will be going to turn out as an old classic for our next generations..
Rabia Basharat.
P.S I would like to thank each one of you for making this journey memorable and enjoyable. Special thanks to Ammar, Aiman, Naveed Zarrar, Areeba Mohsin, Sharmeen, Atty, A, Shariq and Malika and each and everyone of you for enduring me and my reviews, for your continuous support,appreciation and for pushing me to the extent through the long discussions that made me fall in love with this show even more.. :)