Writer: Akhtar Qayyum
Director: Amir Mohiuddin
Producer: Vision Art Films, MH Films and Malkani Films
Cast: Urwa Hocane, Bilal Ashraf, Goher Rasheed, Ghana Ali, Alyzeh Gabol, Seemi Pasha, Saba Faisal, Saleem Mairaj & others.
Rangreza is essentially a love story and like many other love stories which we have seen on the silver screen lately, this film too has a few social messages as well but unlike some other films which excelled in highlighting these messages while keeping the viewers interested and engaged, Rangreza falls short on many levels. The film is overcrowded with characters you feel absolutely nothing for and the love story doesn't even start until after the interval. There is a lot of focus on the side characters who have nothing exciting to offer with the exception of Waseem Wallay played brilliantly by Goher Rasheed. Although the character itself is one-dimensional but the energy with which Goher Rasheed has translated it on screen makes it the only performance which stays with you.
Bilal Ashraf plays Ali Zain's role in the film, he is a famous singer who falls in love with Reshmi (Urwa Hocane) who belongs to a Qawwal family. The family ties and backgrounds of both these characters are just as unappealing as the characters themselves. Bilal Ashraf's performance is just as plain and forgettable as his character and Urwa Hocane too doesn't get a chance to showcase her acting skills. Although there is zero on screen chemistry between the leads but it is also a fact that the screenplay is such that it does not even explore the relationship these two share. Ghana Ali gets a lot more screen time than she deserves just like many other supporting characters. Alyzeh Gabol's cameo in the film is pointless to say the least! Saba Faisal gives a decent performance in the film although her character too doesn't have a lot to offer.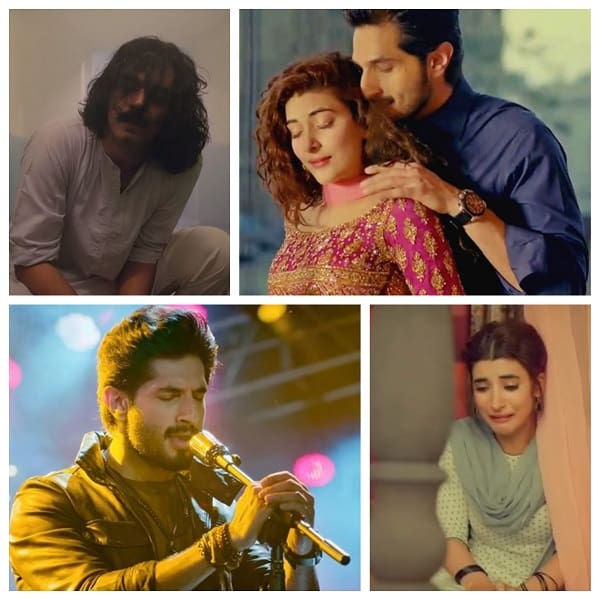 Watching this film was like watching an average episode of a drama which doesn't have a solid storyline and is badly executed. The film does not even have the edge of being visually pleasing and it doesn't have a single well choreographed song to its credit. Urwa Hocane proved that she can dance really well in Punjab Nahi Jaungi but the director and the choreographer failed to make the most of her ability to do so. The most disappointing aspect of the film is that the leading pair is hardly seen together in a romantic setting. Rangreza has the most unimpressive cinematography and overall it has an artificial feel to it which is why you feel completely disconnected from the happenings all through the film. The dialogues are just as plain as the characters and the story and there are also scenes in which the dialogues don't even make sense. Overall the film is a big "yeh shadi nahi ho sakti scenario" which leaves a lot to be desired and literally puts you to sleep. Unfortunately such films are the reason why the cinema-goers think twice before watching a Pakistani film!