Tonight's episode of Ranjha Ranjha Kardi was fast paced, exciting and engaging throughout. Bhola and Noori's union was expected but no one was expecting it to happen this soon. The promos of this play have been put together so intelligently, they are always dodgy and pique your curiosity. This episode was written, acted-out and directed flawlessly. Every character in this play is well defined and interesting. Every conversation and each scene adds something to the story which makes this drama a must-watch.
Unexpected Developments
Noori and Ama Janate's conversation tonight, revealed a different side of Noori's character. For the first time Noori was clueless and she did not have a plan. This softer yet equally determined side of Noori's personality was just as appealing as all of her other character traits. Iqra Aziz translated Noori confusion as well as her curiosity superbly on screen. Everything happened too fast primarily because Ama Janate knew only too well that she did not have enough time. Ama Janate told half-truths to convince Fehmida because she knew that Noori will be safe in this house and there was no other way out. The most interesting aspect of this unexpected development was that neither Noori nor Bhola knew who they were getting married to. Am I the only one who paused to think about Noori and Bhola's previous meetings. Even though Bhola was dirty, hungry or inappropriate whenever they met but Noori always enjoyed his company in some way or the other. Noori's obsession with cleanliness has been highlighted over and over again. Similarly, Bhola's love for dirt and his mother's constant attempts to keep him clean has also been shown in many scenes. While Noori and Bhola are opposites in this respect, they also have a lot of similarities. The writer has intelligently highlighted these similarities and differences in all these episodes and now that these two are officially together, it remains to be seen if their restless souls will find comfort in one another or it will be the other way around. Their union has made the story even more interesting since these beautiful characters will be seen together now in every episode.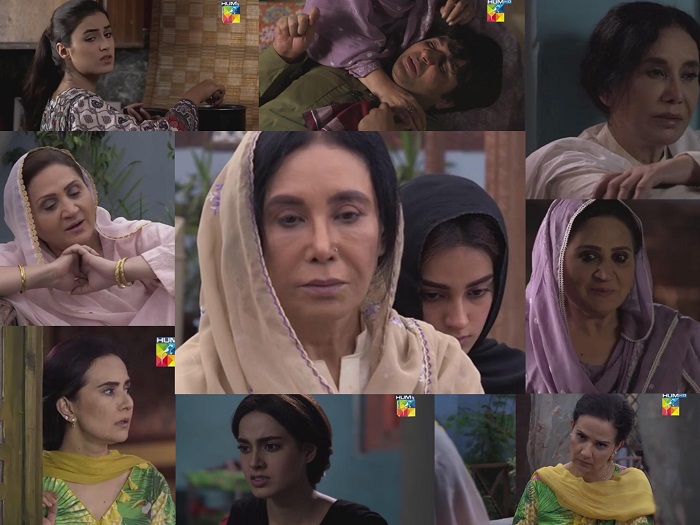 The Reactions
Kashif Nisar and Faiza Iftikhar both pay great attention to detail therefore even though what happened tonight was a total and complete surprise, it was all shown in an extremely convincing manner. The reactions to the nikkah were also shown in a subtle manner. Noori was hesistant for obvious reasons but she knew she had to do this. Ama Janate was relieved when she signed the papers but the chacha was not happy. Bhola's chacha definitely has a bigger role to play in the picture, I am waiting to see what it is. Komal's reaction was my favorite. The bond she shares with Bhola is special, she is the only person besides Fehmida who loves Bhola and does not judge him. Bhola's reaction was the most amusing one. All the dialogues and situations covering his character were written and acted out brilliantly. Imran Ashraf has completely nailed this character. Asma Abbas deserves a lot of appreciation for translating a mother's struggles flawlessly. Imran Ashraf and Asma Abbas also share amazing on-screen chemistry which makes their scenes even more realistic.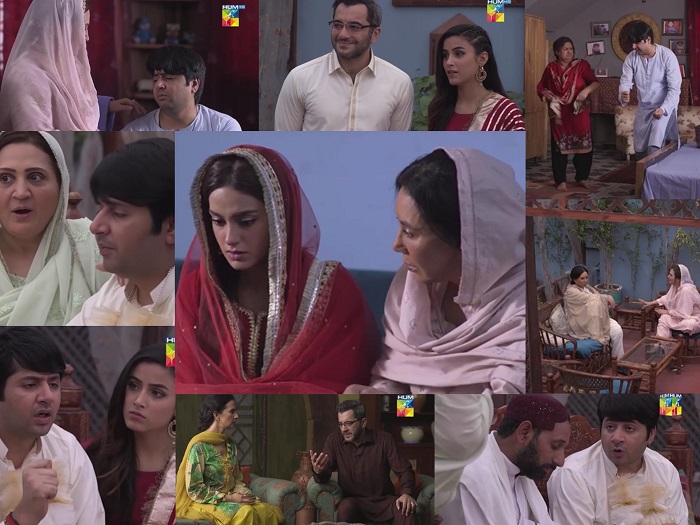 Overall Impression
This was the kind of episode which leaves you with a million questions. How will Noori react when she finds out who her husband is? The performances tonight were outstanding as usual and Faiza Iftikhar's script continues to impress. Kashif Nisar is such an exceptional director, he always gives every script the right treatment. The preview of the next episode was equally interesting.
Do share your thoughts about this amazing episode of Ranjha Ranjha Kardi.