This was the kind of episode you watch with a smile on your face and a tear or two in your eyes. It was emotional as well as enjoyable. Noori has found a purpose in life and since she was always been someone who loved finding solutions to the most difficult problems therefore she will definitely do whatever she can to make things better for Bhola and his mother. This episode belonged to Noori who took Ama Janate's advice very seriously and decided to accept Bhola for who he was. Noori's biggest strength has been her determination and this time she is determined to make this relationship work. Faiza Iftikhar's heroines are always strong women who most often take the lead in a relationship and Noori is the same too. The spell-binding performances made the emotional scenes even more poignant. Asma Abbas translated a mother's love in the most apt manner possible. She shares such an amazing on screen chemistry with all her co-actors. Iqra Aziz has translated Noori's character faultlessly on screen. Imran Ashraf's performance continues to be impressive and Bhola's character has been etched-out superbly too. Kashif Nisar's intelligent direction definitely made this episode an absolute delight to watch.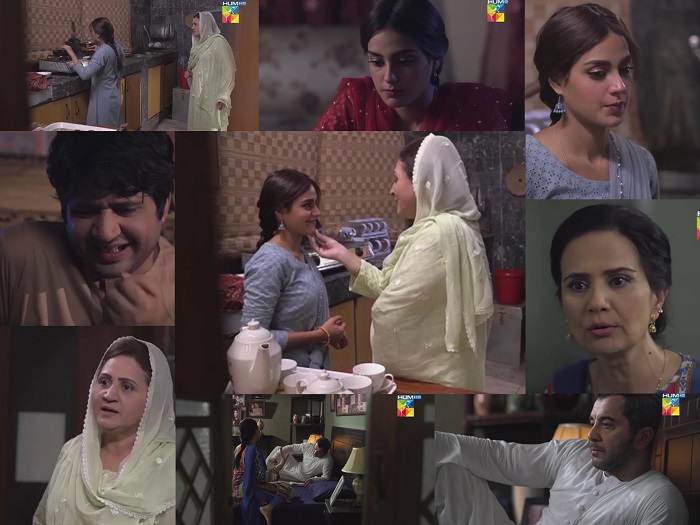 The Power Of Kindness
Noori's changed attitude towards Bhola turned things around for him. It showed how sensitive Bhola is because he immediately felt the change in Noori's behavior and was more than willing to return the kindness. Noori and Bhola's growing relationship was shown very realistically. While Bhola was more than willing to do a few things to please his dulhan, there were also times when he was not too eager to follow whatever Noori asked him to do. Bhola's 'love' for his good for nothing friends is one of the many realistic traits of his personality. Noori is an intelligent girl who knows how to handle Bhola, sometimes with love and at other times by threatening him of dire consequences. It was great watching Noori being her old self, she was driven, enthusiastic and in control. Bhola and Noori's scenes together were written and acted out so well. Kashif Nisar deserves all the credit for making these scenes pleasing to watch.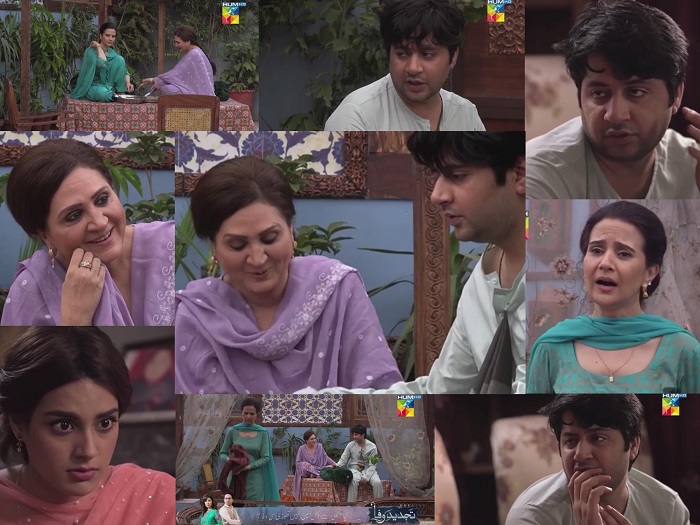 Heart-warming Relationships
Noori and Bhola's relationship with Fehmida is the most heart-warming aspect of this drama. All the scenes covering how happy and satisfied Fehmida was now were the most satisfying scenes in this episode. Asma Abbas translated a mother's feelings superbly on screen. Although Rizwana kept on telling her how wrong it was for Bhola to share private details of his married life with his mother, she insisted she wanted to know more. This was one of the cutest scenes in this episode. I loved the way Noori asked her that question about Bhola. Fehmida's answer to that question suggested that Bhola always had learning disabilities but the biggest change in his personality came after a prolonged illness. There is still some mystery surrounding this track and there is definitely more to it. Chacha's interest in Bhola's private affairs suggested that he had his eyes on his assets. Although Chachi cannot stand Bhola and she most certainly cannot see Fehmida happy but she is never able to understand what is going on in her husband's mind. Noori and Bhola's friends' encounter was one of the most amusing scenes in this episode.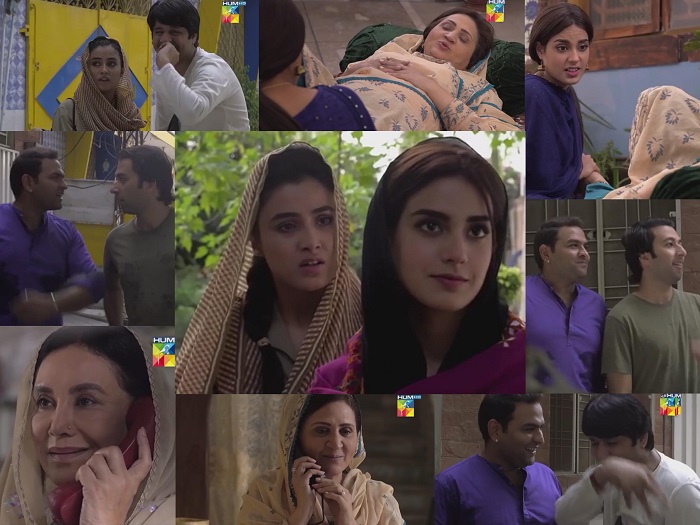 Sahir Is Back!
The preview of the next episode showed that the chacha has saved enough money to start a business of his own and it seems like Sahir is going to be playing an important role in this new venture. Sahir will eventually make his way to their house as well and that is when he will see Noori there. Fehmida has absolutely no clue about Noori's actual background therefore it remains to be seen how she will react once she finds out the truth. Fehmida trusted her brother in law with all her money and she trusted Ama Janate too. Once Sahir is back in the picture, the story will move to a different direction.
Overall Impression
With this episode the story moved to the next phase. All the latest developments were covered perfectly. The performances never cease to impress and the script has so much to offer. This episode was well-paced and engaging. Looking forward to the next episode.
Do share your thoughts about this episode.