This was yet another thoroughly entertaining episode of Ranjha Ranjha Kardi filled with meaningful conversations. Apart from a screenplay which continues to be appealing and enticing even after 19 weeks, the dialogues have been written beautifully. These dialogues capture the beauty of Urdu language and at the same time never sound artificial. The exchanges between different characters are always meaningful. Even the most 'amusing' scenes covering Bhola's innocence give further insight into the character and make the viewers connect with this character. The conversations in this episode too added to the story and gradually all the plots are moving forward to a different direction.
Meaningful and Entertaining
Every single scene tonight was a treat to watch since it added something new to the story, some of these scenes created suspense and made you wonder how the story will unfold in the future. Tonight's episode opened with Sahir's meeting with Fehmida and Komal, a conversation which later on made Noori think about Sahir once again. Bhola's failed attempt to apologize was amusing but at the same time it showed how Rizwana's words hurt Bhola. Noori's comforting words were taken equally seriously by him and everything which Bhola said made Noori feel uncomfortable. Chacha's conversation with the doctor this time around clearly showed that there was definitely foul play there. Nusrat is getting more desperate since he is not used to being held accountable for his actions. Fehmida trusts this man blindly and till now he has been getting away with everything. Now all of a sudden, Noori questions his actions and also wants to be an active part of decision making especially when it comes to Bhola.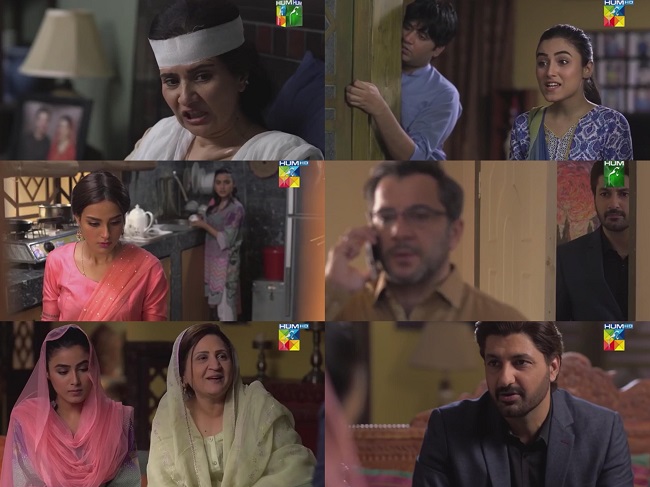 The Best Scenes
I really enjoyed watching Sahir's scenes tonight since they piqued my curiosity and made it impossible to predict how he will change the dynamics of the story in the future. Sahir kept you guessing as usual, he came across as a genuinely nice person when he was talking to Fehmida. He did not even look at Komal once or showed interest in her. When he heard Nusrat talking to the doctor on the phone, he looked worried. Most importantly, he is never shown trying extra hard to make Nusrat's family like him nor does he take interest in matters which do not concern him but at the same time he is wise enough to guess when something is not right. Syed Jibran has given this character the right treatment by underplaying it. He does not give you a lot of reasons to dislike Sahir and you have to constantly remind yourself that this is the same man who betrayed Noori.
Noori and Fehmida's scenes are always the highlight of every episode. These two understand and respect each other more than anything else. Tonight, when Fehmida asked Noori to apologize to Nusrat, she did not argue with her. The highlight of this episode was Fehmida asking Noori if she wanted to study further. The viewers were eagerly looking forward to watching Noori continue her education therefore this was the best part of this episode.
Komal and Noori's scenes were also beautifully put together. In one of these conversations, Noori was reminded of Sahir and in the other one she explained in detail the lessons she had learnt from her relationship with Sahir.
Well-Developed Characters
All the characters in this play continue to be real, solid, nuanced as well as multifaceted. Each character has a specific goal, a purpose and every little detail about these characters has been translated on screen with utmost clarity. These characters have not only been etched-out perfectly by the writer but the actors playing these roles have breathed tangible life in them.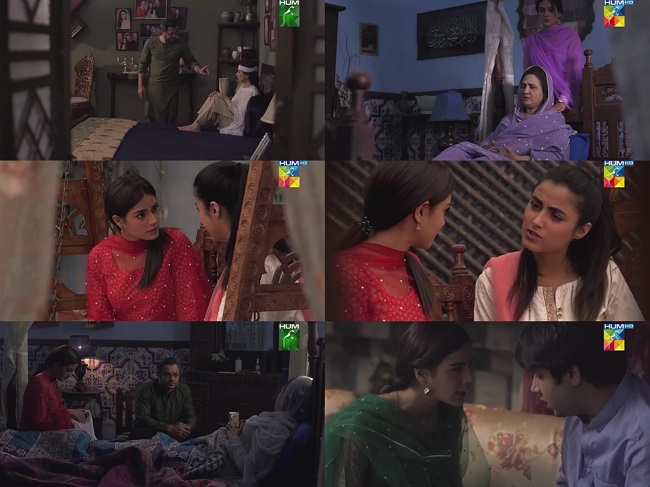 Outstanding Performances
Imran Ashraf has added different dimensions to his character by making sure that no scene is ever flat. Iqra Aziz has been extremely impressive as Noori especially because Noori's character has so many different sides. Asma Abbas is exceptionally graceful and likable as Fehmida. Syed Jibran, Ammara Butt and Munazzah Arif 's performances tonight were also right on point as usual. Kashif Nisar deserves a lot of credit for keeping these performances real and impactful throughout. Ranjha Ranjha Kardi just gets better with every passing episode because it has so much to offer. It seems like the new medicine Nusrat is giving Bhola will make things even more difficult for everyone involved.
Do share your thoughts about this episode of Ranjha Ranjha Kardi.