This latest installment reminded me yet again of the reasons why I fell in love with this play. Ranjish Hi Sahi is nothing extraordinary but its simplicity is appealing and the story has started picking up pace now and is getting interesting. Rohail's comeback and most importantly the way he feels about these two sisters he just met has definitely given me something to look forward to. The soft side of Rohail which we saw today showed that he is not only a thorough gentleman but also a very likeable person.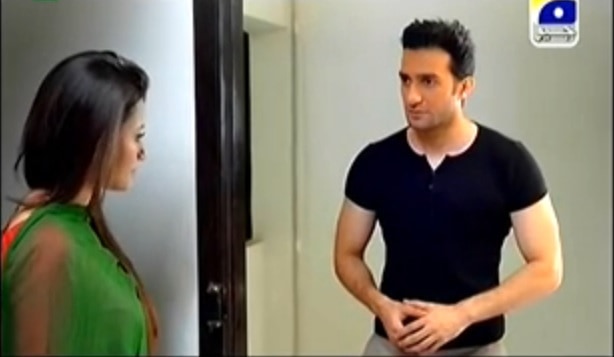 There have been times when I found Hiba's character utterly annoying but I must say that her character has been brilliantly etched-out and therefore not difficult to understand. I couldn't help laughing when she asks Tooba to get married to Arsal. Maya Ali has been performing really well in the past few episodes so she also deserves credit for making me relate to her character.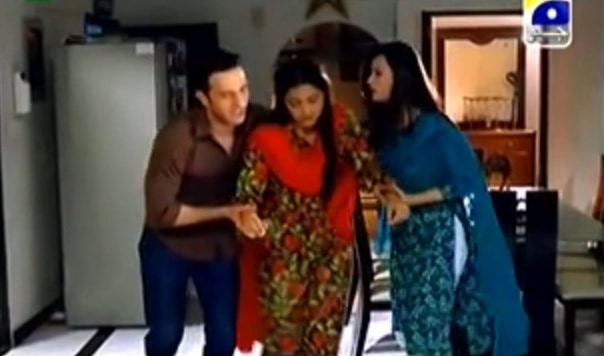 Arsal and Tooba seem to be getting nowhere at the moment primarily because of the way Hiba feels about Arsal. A person like Rohail is what Hiba needs in her life; hopefully he will help her pursue a modeling career and also give her the love she needs to let go of her insecurities.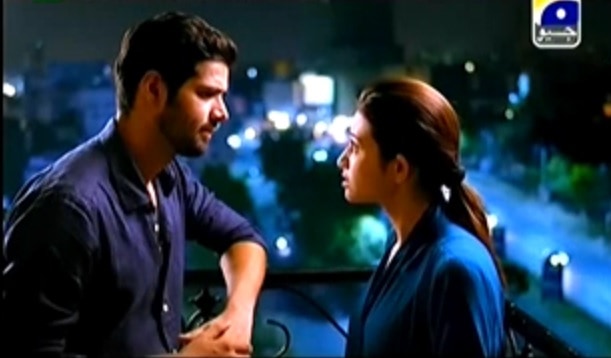 There were a few things in tonight's episode that seemed very strange, a little more attention to these minor flaws here and there could have helped. It must have been very late in the night when Tooba called Arsal but he did not seem alarmed at all like it was perfectly normal for Tooba to call him at that time. Also, when he went to Tooba's apartment, he walked right in and met Tooba in the balcony! Was the apartment door open at that time in the night? I loved all the blues in this particular scene though; the blue background, Tooba wore blue and so did Arsal. Nadeem Siddique definitely knows how to use different colors to his advantage.
When Rohail brought Tooba to her apartment, he walked in too like it was a restaurant. What happened to ringing the bell or knocking on the door? It is someone's house, their personal space, no one can just walk in anytime they like.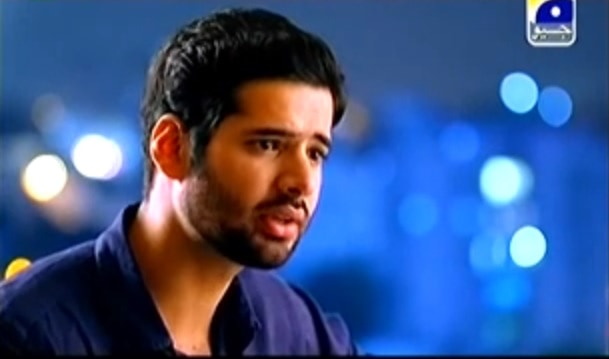 I remember when Arsal entered Tooba's life, I wasn't sure which sister he was interested in because it looked like he was attracted to both of them!! I felt the same way about Rohail too today, although we all know only too well that Rohail and Hiba will end up together but the way the interaction between Tooba and Rohail was shown, it did seem like Rohail liked Tooba too. I must say that I have never felt this way before while watching a play but this is the second time I have felt this way while watching this play.
At this point, I want things to move at a rapid pace because that is the only way to keep the interest of the viewers alive. I gave up on this play once before because of the slow movement in the story and I wouldn't want that to happen again.
Fatima Awan