Itna buland na jao ke upur se tumhei zindagi ki khushkiyan, us ki musartein haqeer nazar ayen…pachtao gi aik din
This latest installment of Ranjish Hi Sahi fit the bill in every possible way; it was engaging, fast paced, excellently directed and acted out and the dialogues have been written beautifully. Generally people complaint that most dramas with depth lack the entertainment factor needed to make a play more engrossing. For people who think so, Ranjish Hi Sahi is a must watch. It is not depressing or dark either, so that is another plus.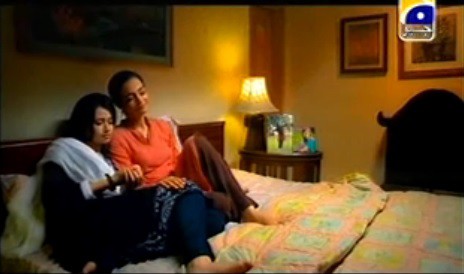 Kamal Hassan like a desperate man would not let Yumna slip away from his life once again. He is like a man who has found something very precious which he had lost years back , his desperation was completely relatable. Yumna's situation is such that she cannot even think about doing anything that will change the way things are with her and her daughters. She has given her daughters enough love to fill all voids in their lives and has been a strong pillar of support for them. That is the reason why Tooba and Hiba do not feel the need for a father figure in their lives. Kamal confided in Tooba and as a result Tooba even with all her insecurities was willing to support her mother's decision. It is plain to see that Hiba will not be understanding at all because she cannot share her mother's love and affection with anyone else except her sister. Maya Ali maybe playing a role similar to the one she has played in many other dramas but I like her in it nevertheless, perhaps because I haven't followed any of her dramas very religiously. Hiba has met her match and for once the side track romance actually seems appealing. Mohammad Ali (Arsal) has been doing well till now, there are times when his body language is too stiff and his dialogue delivery too flat but he is definitely much better than many other newcomers.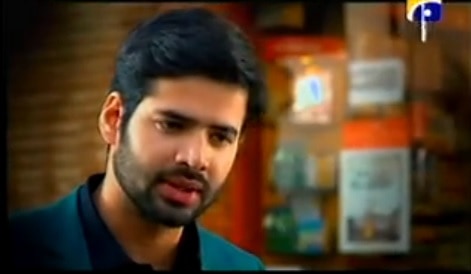 I found the grey shade in Yumna's hair much more real than what we usually get to see on screen; a thick layer of grey on a few strands as opposed to a the grey shade spread over the entire hair. The scene in the garden was beautifully shot; the vibrant colors along with the combination of green and white were very striking. The only thing that did not quite fit in were Faisal Rehman's mismatched clothes.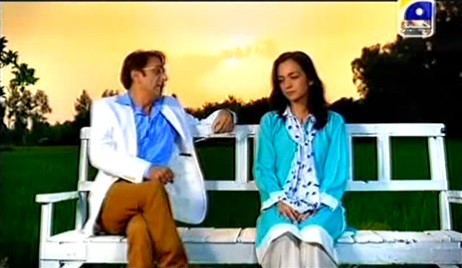 The relationship between Yumna and her daughters has been portrayed very well; the credit for that goes to the writer, director and the actors. I really like the quality of Urdu that we are getting to hear in the play. Faisal Rehman and Samiya Mumtaz's excellent dialogue delivery just adds to the beauty of the well written dialogues. Sana Javed was a very good choice for playing the role of Tooba, she is very delicate and pleasant looking even though her acting can be a little unconvincing at time but that can be easily overlooked.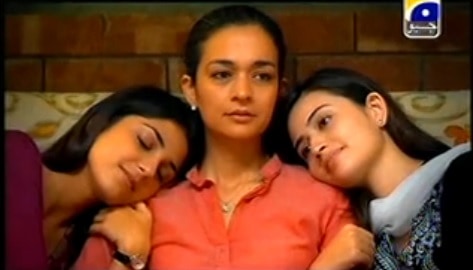 Till now this drama does not appear to be anything like the usual A & B productions play. There is no excessive rona dhona or over exaggeration of the becharapan of the main protagonist. No doubt, I feel for Yumna because she must be very tired and in need of a break and some kind of an emotional support, love. But she is not your usual heroine who is lost without her man and cannot look out for herself. The way Hiba holds Yumna accountable went to show that even after raising two children all on her own Yumna does not have the right to take her own decisions. Something which is very true, every mother puts her children's happiness before her own needs. Even though Yumna keeps on telling Hiba that she expects too much from her but Hiba still feels (like any pampered child) that the only way of showing her affection to her mother is to keep things the way they always have been. The show very aptly shows how difficult it is for a woman to find some happiness for her own self when she has grown up children.
The picture quality of the play has been superb throughout. Overall, the play is a good mix of emotions which are not overly intense but touching nevertheless. I am definitely looking forward to more.
Fatima Awan