Ranjish Hi Sahi is one of the very few plays on air at the moment which manages to keep you engaged and you can't help but feel every emotion that the characters are going through. Bilquees Kamal's first meeting with Yumna jolted her entire world. Kamal stayed cool and calm like always and I couldn't help but wonder how he managed to stay that way after living with a woman like Bilquees Kamal for so many years. Bilquees Kamal's stance and reaction is completely justified; she was always convinced that Kamal never loved her but she was never willing to gift wrap him and hand him over to another woman. Bilquees Kamal has been waiting for years to deal with a situation like this quite unlike Yumna, who may have a strong exterior but is very weak emotionally. However, I wouldn't envy a woman like Bilquees, if she had such a big ego then she shouldn't have wasted her life with a man who did not feel anything for her. Saba Hameed fits the role perfectly, she has played the villain many times before too and she is indeed a superb actress who fits in perfectly in any role assigned to her.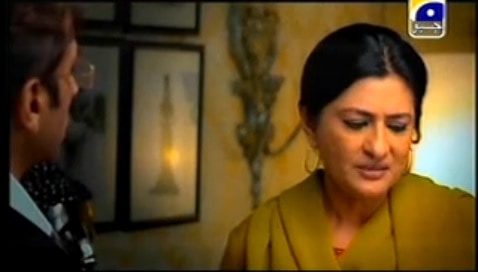 I really like the way the viewers were introduced to the characters; Hiba's reaction would have appeared to be Over The Top if all the traits of her personality were not shown clearly in the previous few episodes. The fact that she is not selfish but insecure made me feel for her character. She thinks that her mother will not be able to give her the time and attention if there is a man in her life. She is also very possessive about her mother, which is quite natural. Tooba is a sweetheart, I love her character although usually the goodie good sisters annoy me but she is very likeable.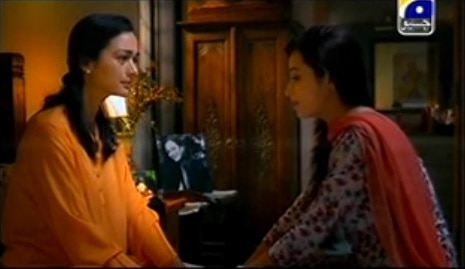 Kamal is a very mature person who believes in talking about matters and finding a solution. Bilquess Kamal on the other hand believes in having things her way whether someone likes it or not. Yumna is a very sensitive person who has always put her daughters' happiness before hers. Yumna's illness will probably make Hiba change her mind but that will not change the fact that Bilquees will leave no stone unturned to ensure that this marriage does not take place.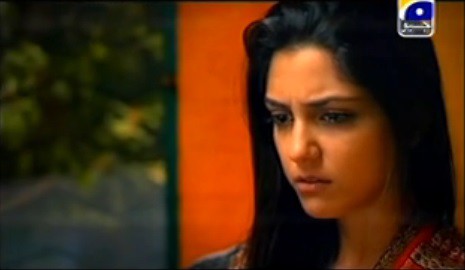 This latest episode focused on showing the aftermath of Bilquees' encounter with Yumna. The episode like all others was very well directed right from the start. The encounter scene was very powerful and everyone's reactions were covered beautifully too. There was no dramatic music or overdone emotions but the intensity of the emotions managed to move me nevertheless. I really like the way the story is progressing so far. Everything about the play from the acting to the happenings is very convincing. Ranjish Hi Sahi has given me nothing to complain about till now.
Fatima Awan