This was yet another engaging episode of Raqs-e-Bismil with some powerful performances and emotional scenes to its credit. The turn Sakina's track took was predictable but this entire development was covered logically. The role Moosa played in this whole scenario was definitely the highlight of this episode since it was a turning point for Sakina. This was also the scene that yet again showed Imran Ashraf's versatility and Anoushay Abbasi's impressive acting skills. The director Wajahat Rauf deserves a lot of appreciation for ensuring that all the scenes are always short and to the point without compromising on the details and authenticity of the scenes. Hashim Nadeem's characterizations stand out more than anything else since all these characters have some surprise or the other in store. Raqs-e-Bismil's characters are as real as they get and the story has been compelling throughout. Moosa and Esa's bond continues to be the most heart-warming aspect of the drama. Moosa is an unconventional hero – another feather in the cap of Imran Ashraf – who has nailed many such unusual lead roles!
Latest Developments and Their Impact
The opening scene of this episode set the mood for a power-packed episode. After weeks of watching Moosa sulking, it was great watching him bounce back because he knew he couldn't ignore Sakina's next move. This time around he intervened to save a sister and not to hold her responsible for breaking the rules set for her by the family. He instantly picked up that Sakina was planning something when he saw the driver taking those things to her friend's house. Moosa might be lost in love but when it comes to things that matter, he is completely aware of his surroundings. It was shocking when he actually fired on those men but then it also made this scene even more impactful. He has always been shown as a fearless man who does not think twice before acting on his impulses. Imran Ashraf's acting in this particular scene was simply outstanding; the anger in his eyes reflected a brother's love for his sister more than anything else. He was there to protect Sakina this time around therefore this situation was completely different from the last time he barged in when Sakina was getting married. There have been quite a few instances when Moosa has reminded me of Adam, perhaps because I am finding it really difficult to forget Adam! This was another one of those times. Adam also rescued everyone around him who needed saving and tonight Moosa did the same for Sakina.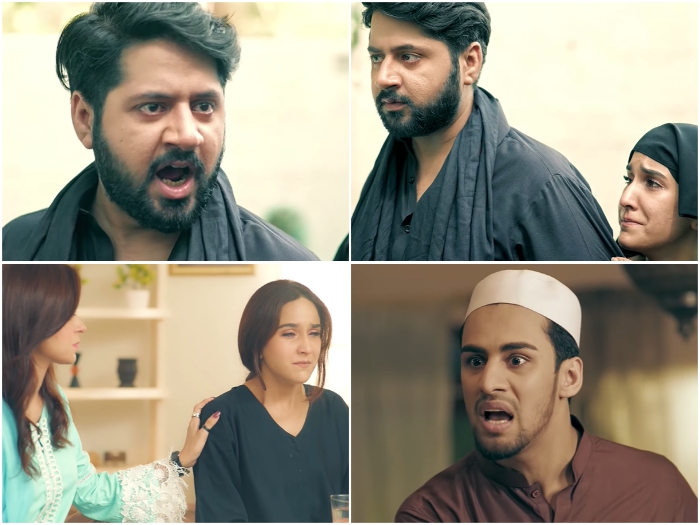 Moosa and Sakina's conversation afterward showed how much had changed in these few months. I was hoping that Moosa would ask Sakina to take her buddua back but he did not do that. However, everything he did clearly indicated that he understood her situation more now than ever. His love for Esa was another reason why he decided to keep this a secret. This scene was so different from the one we watched in the first episode and it showed just how far Moosa had come. His character development has been so convincing and a journey in its own right. The change in Sakina's attitude, later on, was just as logical and it was obviously really pleasant watching Esa happy for a change. Esa has to be the most likable character in the drama and I am so glad about the turn Sakina's character has taken. If Esa ever finds out the truth he will be heartbroken! This is another interesting element of this track since most of us wouldn't want Esa to find out what exactly happened.
Moosa constantly keeps on telling Esa to take care of the family and to be the son he couldn't be for them. He is completely aware of how he has let his father down and deep down feels guilty. Esa has always looked up to his brother therefore even though his father keeps on telling him to treat Moosa differently, he cannot do that. These brothers share such a special relationship even though their personalities are poles apart. Momin Saqib and Imran Ashraf's superb performances and the on-screen chemistry both these actors share have definitely contributed to the beauty of this relationship.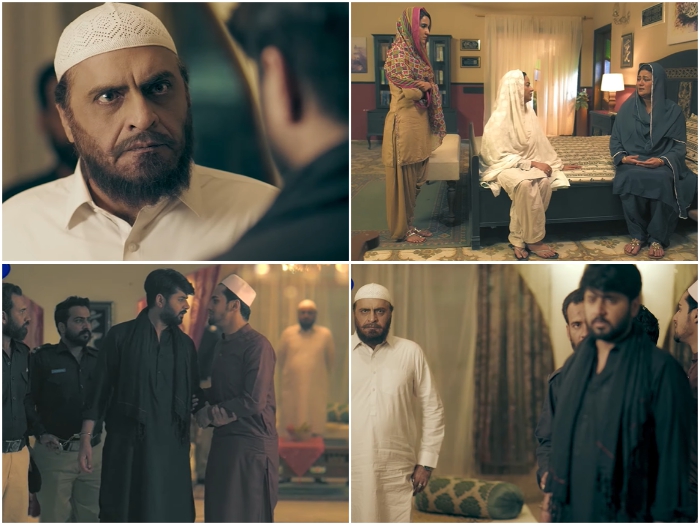 There was also interesting progress in Zohra's track with Shehryar making the move he was planning to in the previous episode in order to put pressure on Zohra to accept his offer. Right now it is impossible to predict what turn this track will take. Will Zohra eventually decide to marry him or find another way out? Moosa continues to be the center of Zohra and Chanda's discussions but even now it is impossible to tell how Zohra actually feels about him. There are times when it seems as if she is fascinated by his deewanapan. Sitara's love for Moosa is just as intense as Moosa's love for Zohra because even after finding out everything, she is not willing to let go. I am waiting to watch what impact Sitara's meeting has on Zohra.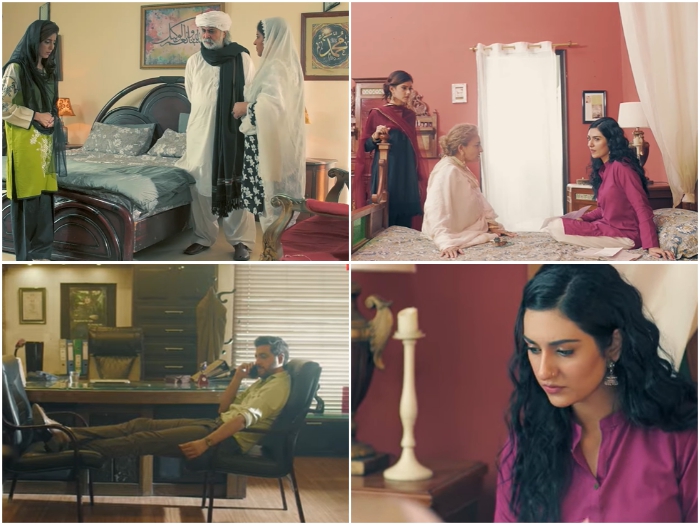 Final Remarks
This latest episode of Raqs-e-Bismil belonged to Moosa (Imran Ashraf) in particular and also to all the other characters and actors who made Moosa's track extremely impactful. Moosa's character and his journey truly stand out so far. This drama goes to show what a big difference suitable casting can make. There isn't a single actor in Raqs-e-Bismil who has been typecast but at the same time, none of these actors are misfits. All of them fit perfectly into their respective characters which makes their tracks easy to connect to. It also goes to show the director's vision and confidence in his skills. This was definitely one of the best episodes of Raqs-e-Bismil.
Did you watch tonight's episode? Do share your thoughts about it.