Reality checks, unmet expectations, unfulfilled desires, broken dreams, and most of all, the will to go on – Raqs-e-Bismil has it all and more! No matter what these characters go through life goes on for them and that is what makes the central characters of this drama easy to connect to. Every other week, the writer intelligently sets the stage for something even more interesting which keeps the excitement alive. These 15 weeks have been a wholesome journey with Moosa being the primary character that has a pull. Zohra's naivety continues to be her most dominant personality trait because of which she failed to make the right decision. Except for the fact that Zohra had no idea about the deal Ana Ji had made with Shehryar, everything else was quite convincing. Laila and Moosa's track has my undivided attention at the moment! Once Zohra is in the picture as well, things will get even more interesting. Why is Moosa so determined to work for Laila? I would love to hear everyone's take on that and I will obviously be sharing my own thoughts in the review!
Zohra Regrets Her Decision
Tonight's episode opened with Shehryar reassuring Shehbaz that Zohra will apologize to him. Later on, Shehryar and Zohra's confrontation revealed that he was going to make sure that she did exactly what he wanted from her. He knows that he 'owns' Zohra completely and she has nowhere to go to. She is in the situation she hoped she will be out of when she married Shehryar. I am surprised Shehryar did not talk about the 'deal' while they had this confrontation. It was however good to see Zohra at least trying to fight back. It is well established by now that Zohra expected to live her life as a housewife after getting married to him and it is rather unconvincing how long it is taking for her to accept the situation she is in considering she always had such a low opinion of men in general. Even though he paid Ana Ji to win her approval, Zohra expected this marriage to be like any other! Even after Shehryar told her what his expectations were somehow she has a difficult time coming to terms with the reality of the situation. The thappar tonight and the revelation that her husband was already married came as a reality check and rude shock like no other. I must say that Sarah Khan failed to add the kind of intensity to this scene that would have made it truly impactful even though the dialogues were so powerful.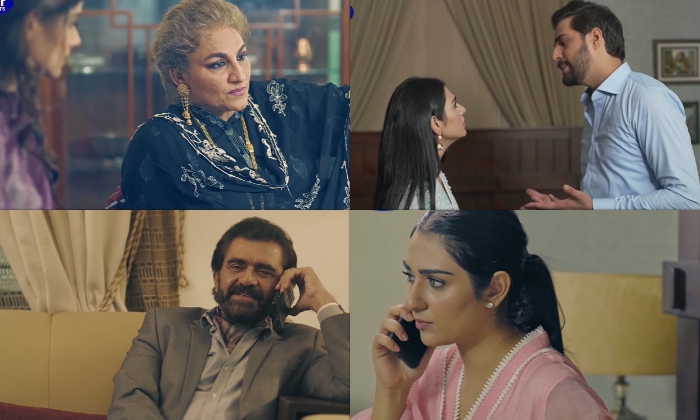 Tonight, later on, she found out about the deal and that was yet another revelation that will further pressurize Zohra into doing what Shehryar expects from her. For the first time tonight, Zohra thought about Moosa but as is the case with Raqs-e-Bismil in general, the writer/director did not focus on the remorse or the hurt. This is clearly a punishment for her so that she will ultimately value Moosa's feelings for her. He could have given her the life she wanted yet she did not trust him enough. Zohra's feelings for Moosa have always been a mystery; so far it seems as if she was waiting to be 'married' in order to have any kind of expectations from men at all. All the conversations revolving around love and commitment, which she had with her friend, always suggested that she did not believe in happy endings. In reality, however, as is clear now, she was waiting to get settled down. When she accepted Shehryar's proposal she had no idea what his intentions were therefore even though he was 'paying' Ana Ji to get married to Zohra, she did not expect to be treated like a commodity.
Moosa – The Bodyguard
Moosa is an interesting character! I have said this before but I always feel the need to say it again; the naïve and rather childlike part of his personality gives this character a definite appeal. Even though Moosa has the strength and the will to do whatever it takes to uphold the principles he believes in, his general impression of people and his outlook towards life is not mature enough! He is strong, emotional, and impulsive but definitely not street smart. Even before Murad started pointing out this aspect of Moosa's personality, it was quite evident. We found out tonight that Moosa is in fact educated and therefore can take up a better job. Laila has a soft corner and a certain likeness for him since the beginning therefore she wants to see him doing something other than being her bodyguard! Moosa's refusal to do and the reasoning he gave was open to interpretation. In the previous episode, he told Murad that he was going to protect Laila since he saw her getting abused by her husband. He also felt for her when Murad told him her backstory. Therefore, Moosa probably wants to continue doing this job because he feels that his madam needs him. The reasoning he gave her tonight, however, suggested that he did not want to make it big and that having such a job would keep him grounded – this was like a punishment for him since he was so used to living a completely different life. Moosa definitely has a mind of his own! Imran Ashraf owns this character; he has nailed every single expression and makes it easier for the viewers to understand this rather complex character. Saleem Mairaj is extremely likable as Murad – a friend like no other who sees all the qualities in Moosa which are not apparent!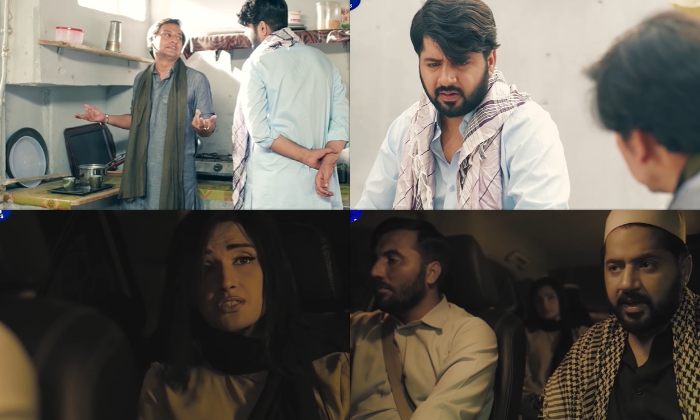 Just like Murad said, Tauqeer wants to get back at Moosa and this attack on Laila seems to be part of his plan to do so. Laila thinks highly of Moosa and perhaps after this attack, she will make him stay at his home which will give Tauqeer the opportunity he is looking for! Laila's character is turning out to be a pleasant one even though there is a gullible side to her personality as well.
Other Tracks
Esa continues to be hopeful that he will ultimately find the woman who was with Moosa and that would change everything! It was good to see Sakina wanting to tell the truth since she is the kind of person who wouldn't hide behind a lie to save herself. Her hands are however tied and she cannot tell Esa the truth! It seems as if he will ultimately find out the truth and it remains to be seen what will happen then. Sitara is still madly in love with Moosa but in a rather typical scene, her mother asked her to move on and get married to Ahmed. These tracks have taken a backseat for now but might be back in the limelight once the story moves forward.
Final Remarks
Tonight's episode of Raqs-e-Bismil was entertaining as usual with the story moving forward in different directions once again. Imran Ashraf's performance stood out more than any other. Furqan Qureshi also continues to impress. The next episode is going to be even more exciting since Moosa and Zohra will meet once again, Moosa's father will also see his son with Laila this time around!
Did you watch tonight's episode of Raqs-e-Bismil? Do share your thoughts about it.