Tonight's episode of Raqs-e-Bismil was powerful and well-paced. It had some of the most important developments so far. This episode was filled with revelations since so many secrets were revealed starting from the opening scene. With this episode, the story took yet another exciting turn with all the tracks moving forward. The conversations were well-written and executed. Zohra and Moosa's meeting was definitely the highlight of this episode. Imran Ashraf's performance continues to be the most appealing aspect of the drama; the show definitely belongs to Moosa! The confidence with which Imran Ashraf has translated different shades of Moosa's character is truly impressive especially given the fact that the character doesn't fit in the usual 'hero' category! He keeps on breaking stereotypes and never ceases to impress. The camerawork in some of the scenes tonight was also impressive as usual! Every scene added something to the story and that is what makes Raqs-e-Bismil such an interesting drama to watch. Zara Shaikh continues to be the weakest link even though her track has been penned down well, her performance has been shaky.
Moosa and Zohra
Tonight's episode of Raqs-e-Bismil opened with Moosa rescuing Zohra, in the same manner, he rescued Sakina. The big difference here was that this time around he was face-to-face with someone high and mighty. That of course did not make a difference to Moosa who has nothing to lose and never really cared too much about consequences while following his impulses. This time around since he was defending Zohra, he did not need to think twice before acting on his impulses. This scene is definitely going to get popular since he has this particular way of 'killing' people, giving them to recite Kalma before dying! I find it very filmi and even amusing the way he feels he needs to kill everyone who puts their hands on his women while giving them a chance to recite Kalma! That hug and Zohra's dialogues made it quite clear what was going on in her mind. When they met before Zohra did not apologize but this time around the situation was such that she ended up saying what was on her mind. Also, she had just realized that Shehryar would do anything at all to please Shehbaz and her integrity meant nothing to him. Therefore, she now valued Moosa more than ever now. This was how Moosa found out that Zohra was miserable and it would be interesting to see what he does next.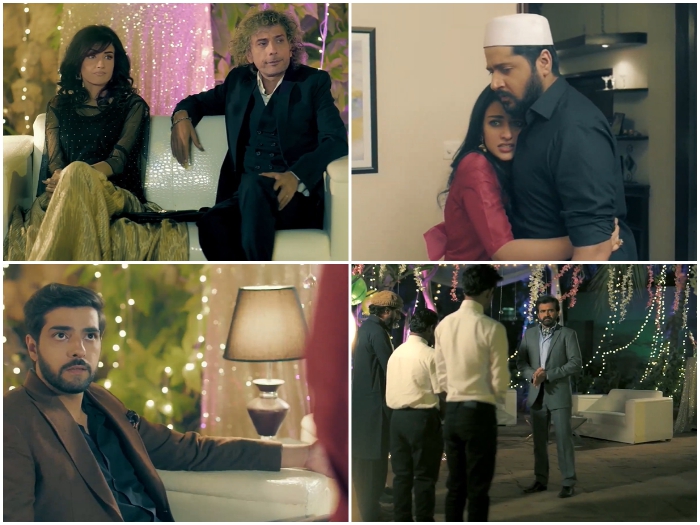 Everyone found out about Zohra's past relationship with Moosa because of this opening scene and because of it Laila was more inquisitive than ever to find out who Moosa was. Esa's timing, therefore, was perfect and it was through him that Laila found out the truth about Moosa's identity. Back at home, Moosa's father is clearly missing him and it seems as if at some point he might be more flexible! Esa cannot take up Moosa's responsibility and his father is finding it difficult to manage things. Moosa hasn't thought about his parents or family even once which is really odd since he loved his mother so much and was so close to Esa. Also, he shared a close bond with his father at one point too. He has lost so many people he loved yet he has not been even once shown thinking about them or missing them. Sarah Khan acted really well tonight which is why Moosa and Zohra's scenes were a treat to watch.
Other Important Developments
Another important development in the story tonight was Shehryar's family members pressurizing him to leave Zohra. This scene went to show that Shehryar's family was not too proud of him and they were also rigid individuals who wanted him to do exactly what they wanted. He does not exercise the kind of control over his family which would be needed for him to continue doing what he wants. Also, Zohra's mother's story hinted that she might also meet the same fate. She will obviously be lucky if she gets divorced and that would also pave way for Zohra and Moosa's union in the future. Laila's husband is planning to get her killed again but at the same time Moosa is trying his best to find out who was behind the previous murder attempt. I can already see Moosa asking him to recite the Kalma next ;)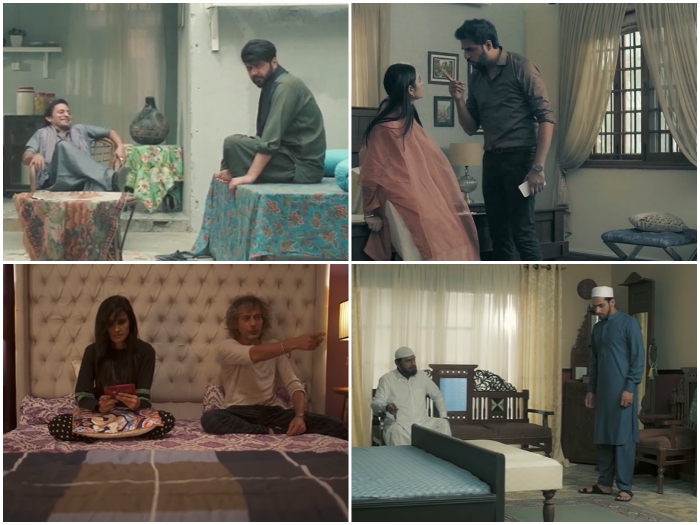 Final Remarks
Tonight's episode of Raqs-e-Bismil was thoroughly entertaining. The preview of the next episode suggested that Moosa will be able to save Laila and her husband will probably be behind bars soon. I am waiting to see what turn Zohra's track takes. I am eagerly looking forward to another exciting episode of Raqs-e-Bismil.
Did you watch tonight's episode of Raqs-e-Bismil? Share your thoughts about it.