Raqs-e-Bismil is losing its charm with every passing episode since most of the scenes are being unnecessarily stretched. Only a few weeks back, I was continuously appreciating the writer and the director for keeping the scenes short and interesting but things have changed drastically in that department. Some of the tracks in the story have also stopped making sense altogether. I never warmed up to Saranga's character therefore I find his 'heroic' endeavors uninteresting, to say the least! A lot of screen time was dedicated to giving Sheheryar a befitting ending and there was some development in Zohra's track as well. The most important development was Sakina taking her bud dua back but I did wonder how she found out about Moosa's current situation. The flow in the story was disrupted a few weeks back because of which the emotional connection is just not there anymore. Ahmed was given special importance in this episode, I am wondering why?!
Meaningless Stretched Conversations
There were so many meaningless conversations that were dragged to the limit. It was as if someone was reading out the details from a novel! This episode opened with Moosa and the gang discussing Zohra's disappearance and everything they had learned in detail. Much of what they discussed was repetitive and the viewers learned nothing new from it. The brainstorming session ended with the decision that they were going to go after Sheheryar before they start searching for Zohra again! The decision came as a complete shock to me! This led to yet another stretched scene which ended with Sheheryar getting a thappar and Saranga and gang winning over Zohra's 'sarparast'!! The fact that Sheheryar did not get the money he wanted from Laila seemed like a decent punishment and a good ending to the track.
All of a sudden Zohra and everyone related to her is the biggest victim. Considering the fact that Anaa has been running this 'business' for so long, it is highly unconvincing the way she is so over-dependent on Moosa. Does she have no other contacts? If she held Zohra so dear, why did she sell her off and severed all ties with her? This track has stopped making sense altogether! We have Dil Na Umeed Tu Nahi on one hand which is truly depicting the bitter realities and on the other hand, we have Anna Ji who is 'missing' the girl she sold and wanted nothing to do with yet she expected her to be happy! This entire situation is as unrealistic as it gets!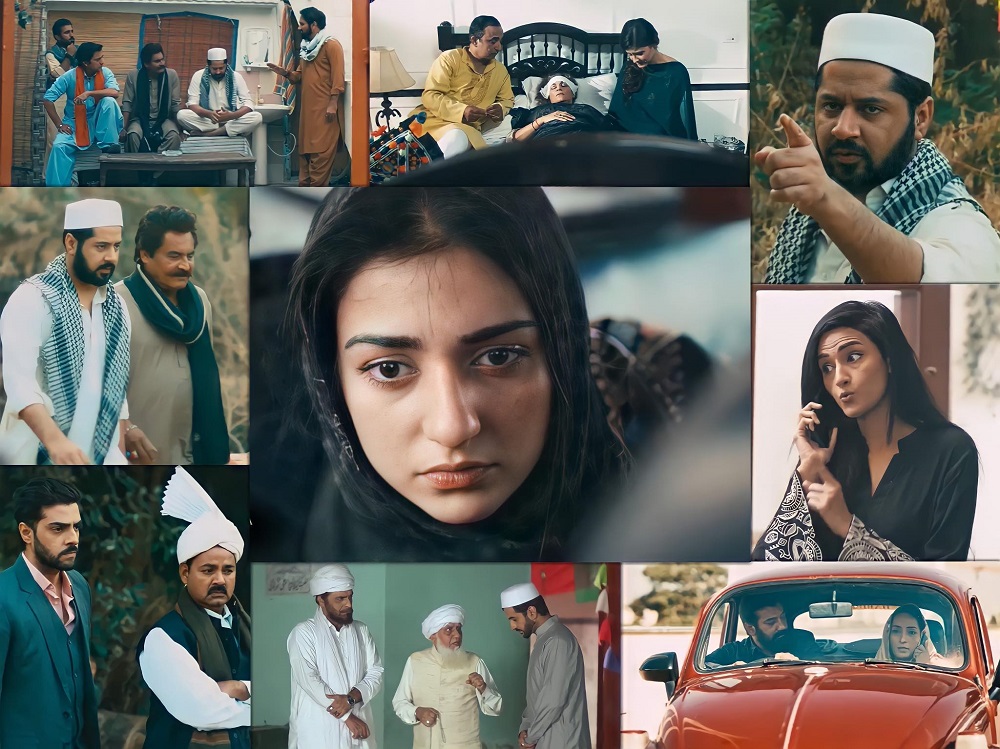 Overall as well, Zohra's track has been written so badly. In the beginning, she came across as an intelligent and strong-headed woman but ever since she got married, her character and the journey have gone completely off track! While Zohra could not even walk a few steps earlier, after being given an extra dosage she was up on her feet and able to run away in this episode! The writer definitely wants people to wonder whether Zohra will live or die – I wish I cared more for her but I honestly don't. As of now, Zohra is more of an 'idea' or an 'ideal' than a person! All thanks to the writer, who did not etch out this character properly. Even if this was a one-dimensional character, it would have been better but for now, Zohra seems like the only character without an actual personality or even a journey! Since Moosa's entire struggle has been for this woman, she should have been a more powerful or at least interesting character. Right now, she is like 'sleeping beauty' who is waiting for her prince charming to come save her.
Laila was yet again foolish enough to take a step all on her own without thinking things through! Laila is yet another character whose sole aim in life is to get Zohra back. Quite literally, most of the characters in the drama are running around looking for Zohra and the entire situation is a bit comical now! Faizee and his wife's conversation was another lengthy and boring one in this episode. I am wondering if there was an actual reason why the conversation at the shrine which focused more on Ahmed was given so much attention. Will Esa die? There must be a reason why this conversation was shown. Any guesses?
Final Remarks
I have lost all interest in Raqs-e-Bismil at this point. I hope that it ends soon before all the tracks become even more meaningless. It is unfortunate that writers have to stretch their stories unnecessarily in order to meet the demands of the production houses, channel owners and in doing so they lose track completely! It is pretty evident that Hashim Nadeem was not too keen on stretching the story. Everything was fine a few weeks back and now not much makes sense! Raqs-e-Bismil is being sponsored by so many leading brands therefore there must be pressure on the channel to stretch the drama which is why everything else has taken a backseat. The cinematography was definitely on point in this episode and the camera work was impressive too but that did not make up for the unconvincing and stretched storyline. Imran Ashraf continues to be phenomenal as Moosa, this will always be considered as one of his best performances. However, I would love to see him in a different role next time around since he has done a lot of rescuing in his recent projects.
Did you watch tonight's episode? Do share your thoughts about it