Tonight's episode of Raqs-e-Bismil gave hope that there might be some interesting developments in the story in the upcoming episodes. Some of the scenes were yet again stretched unnecessarily. Saranga's scenes have been added to the story simply to extend the episodes. For a change, I found Zohra's track interesting since the use of irony by the writer has been right on point! The way everyone including Moosa's father was so greatly impressed by Zohra's personality was a repetition of what Moosa went through and perhaps a way to make his father understand his situation. It seems as if the script might be back on track. The story is finally headed somewhere even though the script has lost its initial appeal. The number of episodes is definitely directly proportional to the number of sponsors that appear on the screen! Tonight's episode made me look forward to the next one and I really hope that the last few episodes will be more interesting than the previous few. We also found out today why Ahmed was being given so much attention in the previous episode.
Zohra Gets Acceptance
Many of the scenes tonight were dedicated to showing how Moosa's family warmed up to Zohra and they were comfortable sharing those secrets with her which most people won't share with strangers! Zohra found out a great deal more about Moosa through these conversations. She definitely has a reason to fall in love with Moosa all over again after hearing all those things. She didn't know much about him even up till now and now she knows more about him than she ever would have. The writer used Zohra's presence in the house not only to carry the story forward but also to change different perspectives. No one except Moosa's mother knows Zohra's real identity therefore all of the characters who have met her so far are so sure that she comes from a noble background! They are all experiencing what Moosa experienced when he laid his eyes on Zohra for the first time.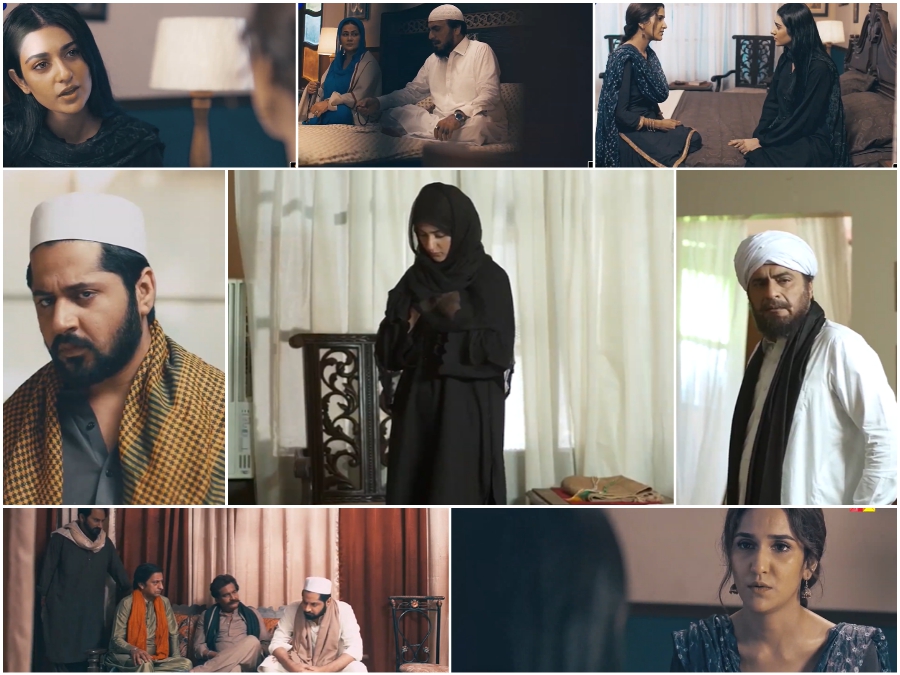 If Zohra's character or personality was slightly more appealing these reactions would have been far more convincing. Sarah Khan's make-up did not help either; it would have been so much better if she toned down her make-up for these scenes. However, it was easy to tell that the writer was continuously putting forward the same message which he did in the initial episodes when Moosa met Zohra. It also reiterates what Moosa said to his father, the dialogues which have been repeated in the recent episodes quite a few times. It won't be wrong to say that there are times when you feel as if the writer is trying too hard to get the message across. Peer Qudrat Ullah is thinking about getting Zohra married to Ahmed, some of the scenes in this episode suggested just that. When he saw Zohra praying, he was very impressed, he praised her later on and his conversation with Ahmed suggested that he was thinking on these lines. Moosa's mother is doing everything in her power to make up for her past mistakes. Zohra and Chanda finally met in this episode which means that this 'mystery' will hopefully be solved soon!
The Gang!
Just like all the other recent episodes, a lot of screen time was dedicated to showing how Saranga and his gang continued to be in action. Faizee does not know anything but the viewers are continuously being shown scenes covering how hard Saranga's men are trying to know the truth. I am glad that he will be out of the picture now. Moosa's dialogues tonight were the highlight of this episode. Yet again, they showed how he was gradually giving up and had no longer the kind of hope he had before. Although this bromance is likable at times, this entire track seems to be getting way more screen time than it should have been.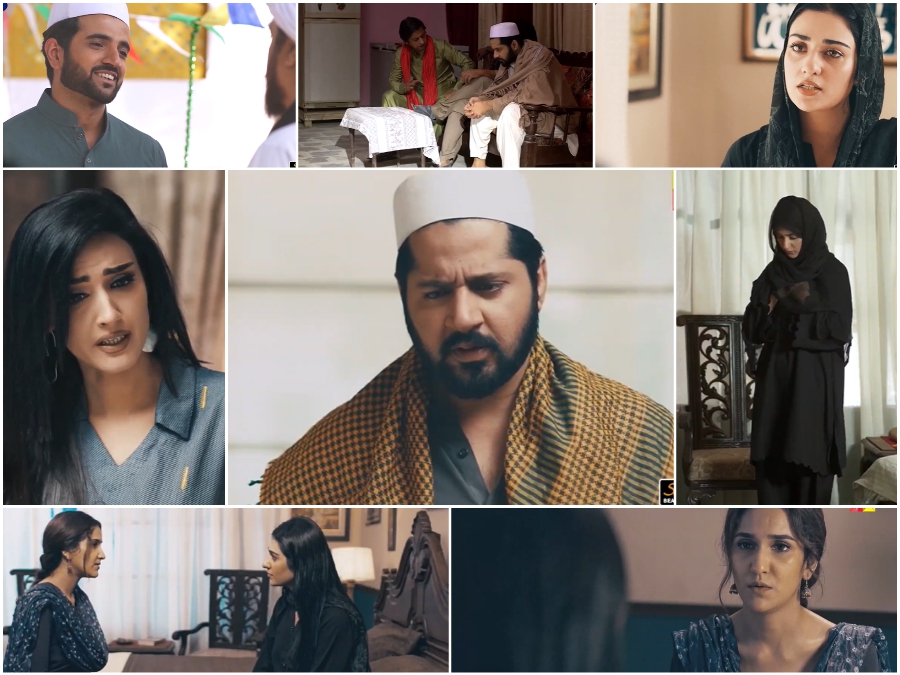 Laila's Track
Laila and Moosa finally met tonight; the misunderstandings were cleared and Laila made an important decision. She finally decided to leave Tauqeer. This meeting was well written but Zara Sheikh's performance left a lot to be desired. I have always found Laila's track interesting but it would have been so much more appealing if this character was being translated on screen by some other actress who could have done justice to it.
Final Remarks
Tonight's episode was definitely more engaging than the previous few. I actually found myself rooting for Moosa and Zohra solely because of Moosa! He deserves a happy ending! I wonder where the Ahmed track will go from here. I really hope that they do not stretch the drama to a point that the viewers lose interest completely. The preview of the next episode was interesting as well.
Did you watch tonight's episode of Raqs-e-Bismil? Do share your thoughts about it.