This was another fast-paced episode of Raqs-e-Bismil that covered all the tracks but Moosa has my undivided attention at the moment. His track is moving forward quickly therefore I am wondering how his story will progress in the upcoming episodes. The turn this character has taken can only be understood by hopeless romantics since such madness cannot be relatable for all the viewers out there. The writer however has tried his best to convey what Moosa is going through by penning down situations and dialogues which show how helpless he is in this situation.
Imran Ashraf was the star of the show tonight, yet again and the director Wajahat Rauf deserves a lot of credit for the amazing camera work and for capturing the essence of the scenes by not relying on close-ups which happens quite often nowadays. Every single frame tonight was shot in such a way that I actually felt as if I was there with these characters. It is always refreshing watching a drama in which so many different locations have been used and shot in such a skillful manner.
Moosa Makes Up His Mind
Moosa and Zohra met in the opening scene of tonight's episode, this meeting was penned down and acted out brilliantly by Sarah Khan and Imran Ashraf. Zohra's dialogues suggested that she was also constantly thinking about Moosa since whenever they met, he said something or the other which haunted her. Moosa also once again admitted openly that he was in fact in love. Even though he was in shock and at his wit's end, he couldn't help loving her. Ana ji is aware of the danger associated with the mad love Moosa has for Zohra but she eventually gave in when Murad made her understand that this was going to be the last meeting between these two. This particular development was not too convincing since, in one of the previous episodes, Ana ji said that she only allows her drivers and security guards to drive the girls to the parties and they were not allowed to go anywhere without them. Yet, she let someone like Moosa take Zohra away like that. It would have been far more convincing had the driver dropped Zohra at that location and waited outside.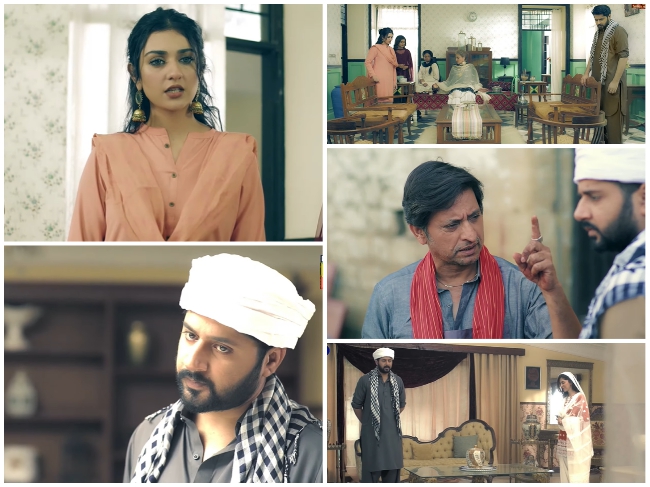 All of Zohra's dialogues throughout this episode once again suggested that she does not believe in love. She is however clearly not that interested in her 'job' anymore since she tore the number given to her by Sheheryar and was not too keen to entertain him as well. Tonight's episode also ended with Moosa and Zohra in the picture, with Moosa all set to enter into a nikkah with Zohra. Moosa's meeting with Sitara was one of my favorite scenes tonight. Imran Ashraf's cold body language and the way he translated the way he felt after listening to what Sitara had to say, made this scene impactful. He is a completely different person around everyone else and when he is with Zohra we see a totally different side of him. His conversations with Murad reflected his madness more than any other. Even though Murad warned him, Moosa gave a reply which did not leave any room for discussion. Saleem Mairaj is such an impressive actor; he breathes life into every character he plays effortlessly. I find myself feeling for Murad and it was heartbreaking watching him getting beaten in the preview of the upcoming episode.
By the end of this episode, it was quite clear that Moosa was no longer confused. Like any other person who falls head over heels in love, Moosa is willing to give up everything for Zohra. He is not thinking about his family's name or honor; he only wants Zohra in his life.
Esa and Sakina
Esa and Sakina did not have any scenes together in this episode. Sakina is getting more curious to find out what is going on in Moosa's life and it seems as if the cat will be out of the bag in the next episode. Esa continued to help Moosa even though his father clearly told him to keep an eye on him. Kamran also made an appearance in this episode, he is back in the picture and it remains to be seen if he will get in touch with Sakina or not. Sakina will get even more confident once she finds out the truth.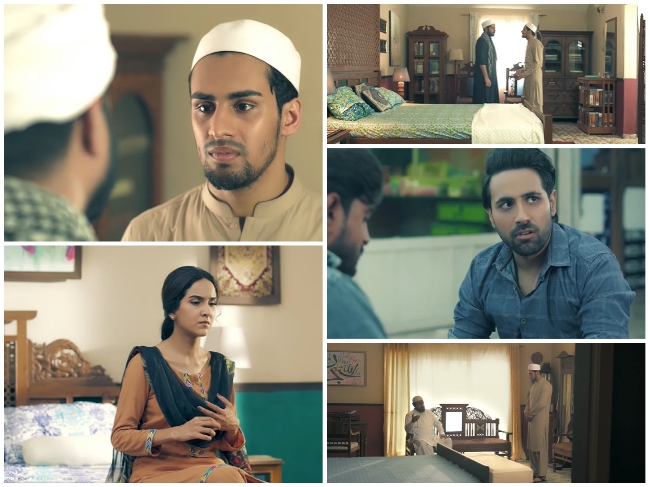 Final Remarks
The top-notch performances by all the actors involved continue to be the major strength of Raqs-e-Bismil. Also, the overall feel of this drama has always appealed to me since it is not like the other dramas, the director has done an outstanding job of ensuring that all the scenes are meaningful, short, and engaging. Also, once again he managed to end another episode with a scene that truly makes you wonder what is going to happen next. The preview of the next episode was mind-blowing. Special shout out to Momin Saqib who has nailed Esa's character even though he is working alongside the most talented actors of the industry, he makes his presence felt in every single scene.
Did you watch tonight's episode of Raqs-e-Bismil? Do share your thoughts about it.