I was waiting for Raqs-e-Bismil to end and I honestly did not think that this last episode would be as engaging and powerful as it was. Tonight's episode was a lot like all those episodes in the first few weeks which made Raqs-e-Bismil a drama that was thoroughly entertaining. For more than 14 weeks, Raqs-e-Bismil was right on track and after being off track for such a long time, this last episode did justice to a drama that always had potential. The treatment given to this last episode by the director Wajahat Rauf definitely made all the difference. The use of background music and effective camera work made this last episode an absolute treat to watch. The performances were also on point and after a long time, the scenes were not stretched. I was perhaps more pleasantly surprised and even impressed because I did not have any expectations from this last episode at all! The element of intrigue was kept alive right till the end which made this ending one of the best and memorable as well! And all of this is coming from someone who thought they had lost all interest in the drama!
Powerful and Engaging
This last episode opened with Saranga and the gang meeting Peer Qudrat Ullah to ask for Zohra's hand in marriage. Just like most of the things connected to this gang, this latest development was also somewhat strange! However, ultimately that is how they found out that Zohra was getting married to someone else! I feel that this was not the best way to give Moosa that important piece of information; there could have been many other more logical and believable ways to do so! We finally got to see the fierce and impulsive side of Moosa which had been subdued after Zohra got married! I loved this particular scene because it reminded me of why I fell in love with Raqs-e-Bismil in the first place and I knew this last episode was going to be full of action and emotions! Moosa and Zohra's meeting was worth the wait. Imran Ashraf completely stole the show tonight when he translated every single emotion superbly on screen. This was a reality check for Peer Qudrat Ullah more than anyone else and the writer deserves credit for revealing the truth in such a powerful manner.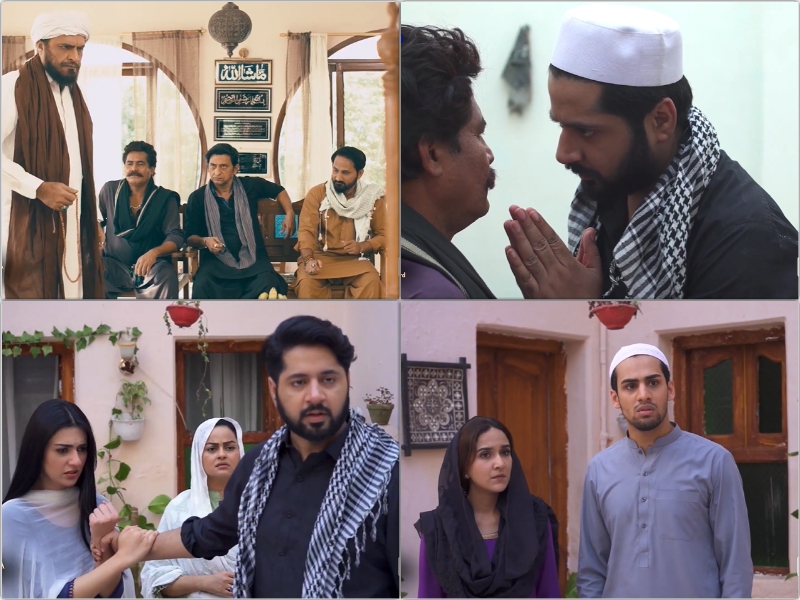 Zohra's dialogues were penned down impressively and even though I was quite annoyed with her until last week, I found myself liking her character in this particular episode. That basically goes to show that if the scenes are to the point and meaningful, the characters automatically start making sense. Even in this last episode, Peer Qudrat Ullah took his sweet time and so many people had to convince him that getting Zohra married to Moosa was the right thing to do. Zohra was finally back to being the sensible person she was introduced as initially.
Final Remarks
This last episode was picture-perfect! I am so glad that the drama did not have a tragic ending. I must say that it was the kind of ending that makes you forget how much torment we were put through in the past few weeks. It was truly gratifying watching Moosa and Zohra getting a happy ending. It was also a well-executed end. Laila should have been in the picture though since she was one of Moosa's closest allies and well-wishers. Imran Ashraf and Sarah Khan made a wonderful on-screen couple. Moosa will be remembered as yet another feather in the cap of Imran Ashraf; he is an outstanding actor who always makes his presence felt. He goes out of his way to give all the characters he plays a genuine feel. The writer deserves credit for having a definite purpose in mind while penning down this drama even though some of the messages were quite repetitive. This last episode however was written beautifully throughout.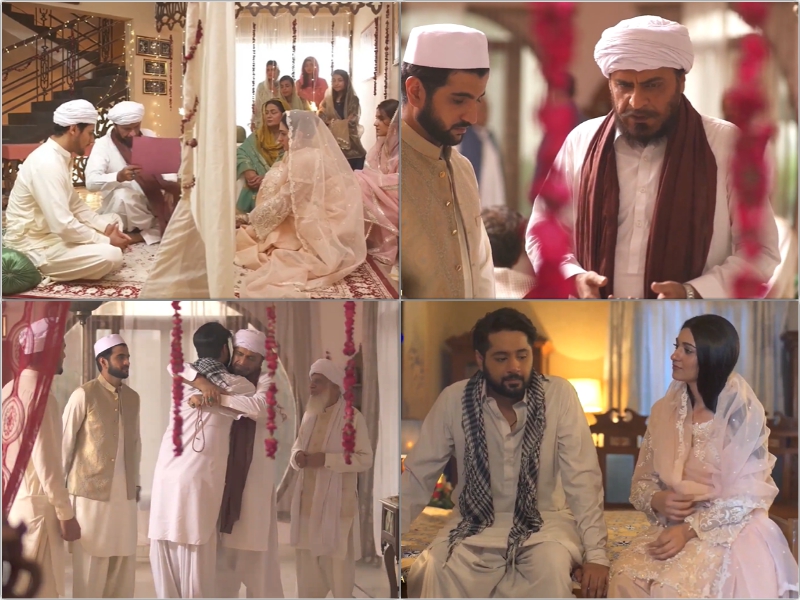 Overall Impression
Overall, Raqs-e-Bismil was a drama that was engaging and entertaining for the most part. However, when the story started going off track, there were multiple scenarios that turned completely illogical. Zohra's marriage, the divorce, Zohra's disappearance, and Esa's feelings for Sakina after the truth was revealed were some of the most important developments which were not handled convincingly. Most of these developments in the last few weeks were used simply to stretch the story and add few more episodes to the drama. Esa and Sakina's track completely lost its charm towards the end which was most unfortunate since there were so many viewers who were emotionally invested in this track. It won't be wrong to say that towards the end, the writer failed to handle most of the tracks in a manner that would be expected from a writer of Hashim Nadeem's caliber.
Moosa and Imran Ashraf remained the highlight of the show right till the end. Even when Moosa's role as a savior was pushed to the limit, Imran Ashraf made sure that he stayed true to the character and gave it his best. The performances of all the actors involved were convincing throughout which is why it was even more unfortunate that the story went off track for a few weeks. Even though Raqs-e-Bismil tested my patience in the past few weeks, this last episode made up for that and I will always remember it as a drama that had the perfect beginning and ending!
Did you watch this last episode? Don't forget to share your thoughts about it. And if you had given up on this drama a few weeks back, I suggest that you do watch this last episode.