Makeup is an essential part of an actor's job because it happens to be the demand of the camera. However, there are quite a lot of instances when the character does not require a lot of makeup in order to look realistic. Makeup happens to be a personal preference of an actor and the way they use it makes or breaks their characters. There are a lot of actors who rely heavily on makeup even if the character that they are playing is not going through favorable situations, which hinders the impact that their character could have cast on the viewers. Similarly, there are very few actors who do not mind being bare-faced on the camera only so that they can give a realistic portrayal to their characters.
It won't be wrong to say that almost all the actors are image conscious and this is the reason they find it hard to give up on makeup. However, over the years, we have come across a few such actors who did not rely on makeup in order to give their characters the realistic treatment. Let's take a look at the instances where the actors did not wear any makeup and portrayed their characters perfectly.
Sarah Khan (Yaar e Bewafa)
Sarah Khan played the role of Amna in Yaar e Bewafa. Sarah Khan is known for wearing decent amount of makeup in her dramas because that is usually what her personal preference is. It is also a fact that Sarah Khan's makeup is perfectly done and she actually knows how to carry different and heavy makeup looks. This is exactly the reason when Sarah Khan decided to not wear any makeup to portray the character of Amna, it was not only a pleasant surprise but it showed that she was ready to give her 100% to the characters that she was portraying. Through Yaar e Bewafa, Sarah Khan gave out a clear message that for her, her characters mean a lot and she was ready to opt for any given look that suited her character. Sarah Khan looked extremely pretty in her natural looks in this drama and it also showed that she was absolutely comfortable in her skin.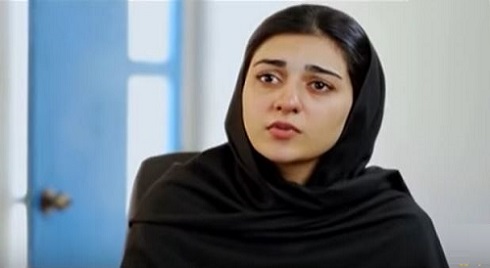 Samina Peerzada (Balaa)
In drama serial Balaa, Samina Peerzada wore no makeup. Samina Peerzada has done a lot of characters in the past where she always went over the top with her glamour but in Balaa, she decided to give her character an extremely realistic treatment and this is one of the reasons why it made it very easy for the viewers to connect to Shama. Samina Peerzada looked absolutely ethereal and radiant in the closeup shots in the beginning of the drama and as the story progressed, the deterioration of Shama's mental health was also phenomenally shown by Samina Peerzada by relying on absolutely no makeup.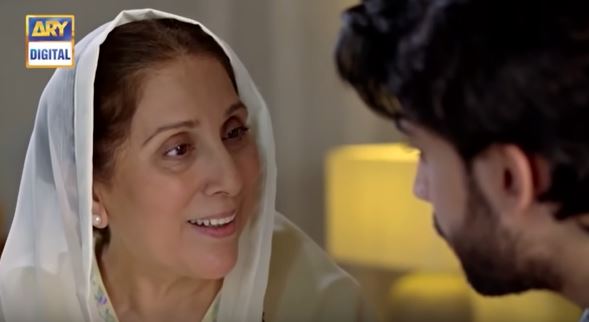 Saba Qamar (Cheekh)
In Cheekh, Saba Qamar did wear minimal makeup throughout the drama but there were a few scenes and episodes where Saba Qamar was bare faced and wore no makeup to give her character a realistic look. In this drama, the character of Mannat went through a lot and faced quite a lot of hardships and challenges, therefore the overall look that Saba Qamar personally chose for Mannat was perfect. The decision of giving up on makeup also added another edge and realistic dimension to the portrayal which made it easy to connect and relate to Mannat's character.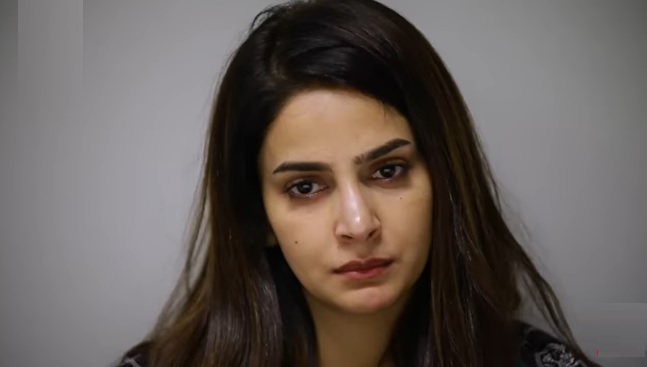 Samiya Mumtaz (Udaari)
Samiya Mumtaz is a character actor and she is one of those very few actors who purely and solely rely on her acting skills to breath life into her characters. This is the reason why Samiya Mumtaz has always left an impact through the selective and very few characters that she has played. In almost all of her famous dramas like Meri Zaat Zarra e Benishaan, Sadqay Tumhare or Udaari, Samiya Mumtaz chose not to rely on makeup and confidently appeared on screen with her bare face because she was more focused on making an impact through her acting and not the look or styling of her character.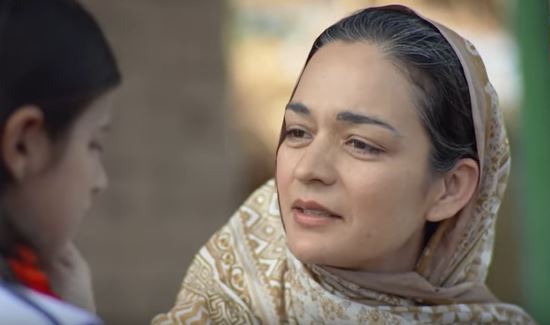 Yumna Zaidi (Zara Yaad Kar)
In Zara Yaad Kar, Yumna Zaidi played the role of Uzma, a single child from a lower middle class family, raised single-handedly by her father after the death of her mother. Uzma character was that of a simple girl who was very much in touch with her emotions and she was wise for her age. In almost the entire drama, Yumna Zaidi did not wear any makeup and allowed the character of Uzma to have a realistic look which made it easy for the viewers to relate to her and feel for her a lot. Considering the fact that Yumna had just started getting recognition for her phenomenal acting, in the initial stages the way she decided to go for a completely natural look speaks volumes about how Yumna was and still is purely focused on acting and breathing life into her characters through realistic portrayal.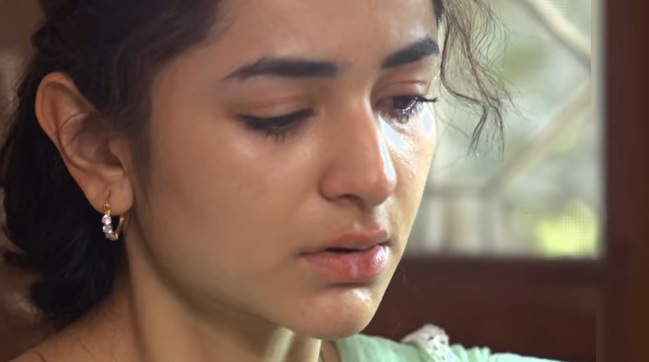 Sajal Aly (Alif)
Sajal Aly is playing the role of Momina in the currently on-air Alif and is getting acknowledged for her brilliant acting. In this drama, she has kept her makeup to an absolute minimum and has given Momina's character a very natural and realistic getup, however in a few scenes where Momina is seen mourning the death of her brother Jahangir, Sajal Aly wore absolutely no makeup. Sajal Aly is also one of those very few actors who does not mind giving up on makeup if it means adding more depth and reality to her characters.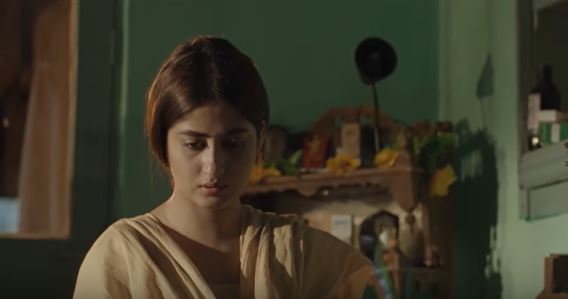 Saba Faisal (Zara Yaad Kar)
Saba Faisal has done a variety of roles but she is definitely one of those actors who loves to look glamorous and made up on screen. After Durr-e-Shahwar, Zara Yaad Kar was one such drama in which Saba Faisal wore no makeup in almost the entire drama. In a few scenes where she did wear makeup was probably kajal in her eyes and some definition on her eyebrows, which did look natural as well. This portrayal of Saba Faisal was definitely noticeable and very much in sync with the kind of character she played. Saba Faisal had very meaningful and heavy dialogues to deliver as the mother of a girl who was bent on ruining her life, therefore the kind of look Saba Faisal chose for this character along with no makeup, made it a very realistic and impactful character.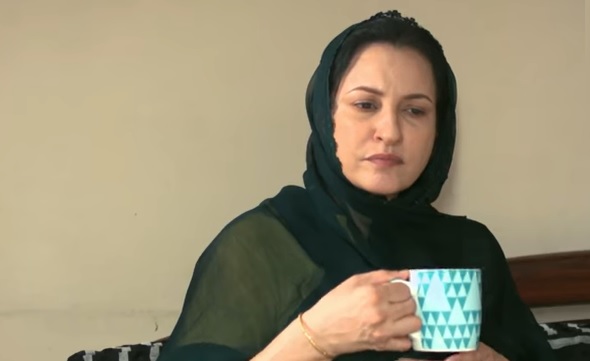 Shagufta Ejaz (Rishte Bikte Hain)
Shagufta Ejaz has become very selective with her projects and that is why she has been seen in very few dramas over the last few years. Rishte Bikte Hain is currently on air and is probably going to end soon. In this entire drama, Shagufta Ejaz gave her character a very realistic look. She went through a lot of different phases financially therefore she kept on changing her looks accordingly. In the recently aired episode, where the character of Farhat lost everything, Shugufta Ejaz was seen in absolutely no makeup in a few scenes, which showed that she wanted to make her character look real and relatable.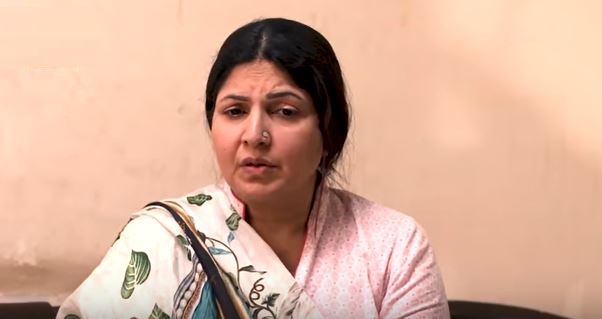 This concludes the list of those few times when the Pakistani actors did not rely on makeup and chose to look natural and realistic. Do you think they should do that more often because it leaves an impact? Share your thoughts in the comments section below.