This had to be the worst episode of Sabaat and it won't be wrong to say that this drama is going further downhill with every passing episode. So much for Dr. Haris' entry! The conversation between Haris and his friend was sickening, to say the least. The fact that the makers of this drama were perfectly alright with normalizing such unethical and unprofessional behavior goes to show just how wrong their overall approach towards this entire track is. I was hoping that Miraal's underlying issues will be highlighted once she started seeing a professional but unfortunately, the professional she is seeing has some unresolved issues of his own it seems! Anaya's character also took a disappointing turn with this episode since her sole purpose in life right now is to win Miraal over! Watching such an intelligent and goal-oriented woman like her worrying about pleasing a narcissist was definitely off-putting. Right now, Hasan is the saving grace of this drama – never thought I would say that! He is the only one who talks sense and is not interested in pleasing Miraal. Fareed sahab is bent on making his daughter a bigger monster than she already is! Well, that was expected but I was not expecting the psychiatrist/patient scenes to be so poorly written and meaningless. I am equally disappointed with Usman Mukhtar who chose to play such a role. Although his role in Anaa wasn't all positive either, it definitely was more meaningful than this one.
The Honeymoon and Reality Check!
This episode opened with Anaya and Hasan continuing with their honeymoon. Both of them came across as sensible and caring people who wanted to live a meaningful life until they went back to Hasan's home and they turned into Miraal's victims – nothing more and nothing less! The camping scene was cute and whatever they did to help those children was also a good way of showing their personalities and what these two were capable of doing as a team. The background scene when they were headed back to the hotel after camping was sad and so inappropriate. The director simply failed to make the most of the beautiful scenery and definitely did not do justice to these scenes. Most of the scenes were 'slow' with the most boring background score. In the previous episode Anaya wanted to stay in the mountains and in this episode when Hasan said he wanted to live there, Anaya said she liked staying with family! Miraal's mother finally asked them to come back home after taking permission from her daughter and that is when both of them got a reality check!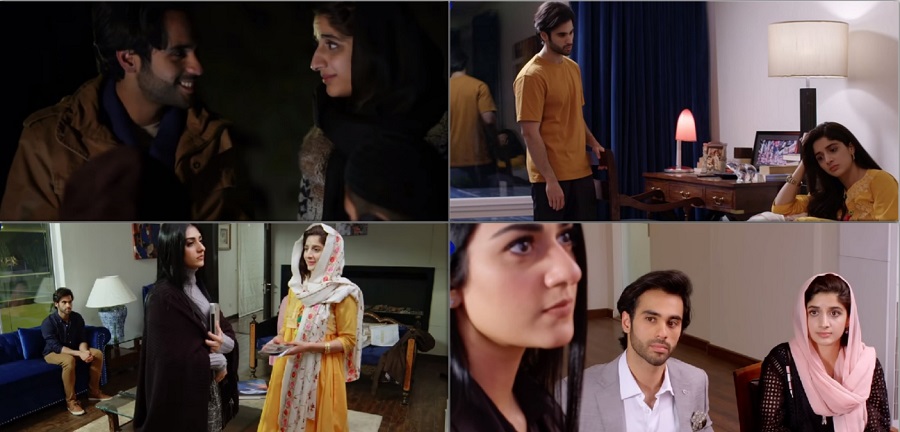 Anaya was shown as a fierce woman who believed in looking for solutions for problems yet it seems that she has completely failed to understand Miraal. Why was she even expecting Miraal to accept her gift after the kind of confrontations she had with her. Later on, she was upset because she did not want to make Miraal upset! So, now the sole purpose of Anaya's life is winning Miraal over otherwise her kids won't have a phupo and cousins to play with!!!!
Hasan is the only one who realizes that Miraal is never going to change and if Anaya listens to him then she will probably be happier. It was seriously upsetting watching Anaya join the 'let's not upset Miraal' club in this episode. Hasan's majburis make more sense and it was also good to see him protesting a little. He is thinking about his mother and is not trying to please Miraal.
Therapist/Patient Relationship
While I am thankful that Dr. Haris hasn't fallen for Miraal, he is clearly very 'interested' in her. The way his friend questioned him about the patient and why he was going out of his way to meet her outside the office was something which just shouldn't have been shown. Although Haris' reply suggested that he did not want to have this conversation and that he was professional, the viewers also got to know through this scene that he was making an exception. Miraal and Haris only had one scene together in this episode and that too did not add much to the story or their track.
Meeting Haris it seems is not going to help Miraal much since he is not being honest enough with her so far! This was their third meeting yet the session wasn't convincing enough. So far, he thinks she is 'disturbed' and that's it! If these conversations were used to give the viewers an insight into Miraal's character, telling us why she is like this, these interactions would have been so much more engaging.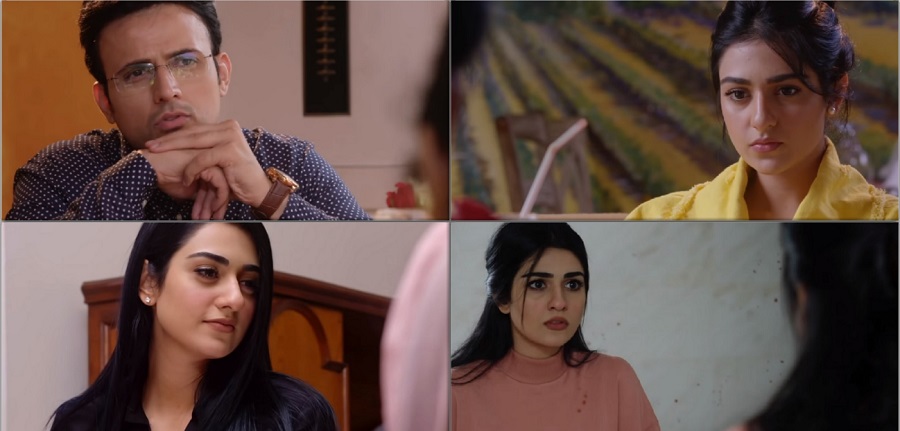 Miraal The CEO
Miraal's father made another decision to please his daughter but this time around he went too far! This was his way of telling Hasan and Anaya who the chosen one was. This man has made Miraal the insensitive, selfish, and controlling person she is yet he takes no responsibility for it. His business rival will do whatever it takes to bring him down therefore it is not going to be easy for Miraal to run this business smoothly. Also, how could her father hand her over the business just like that! She clearly proved that she did not have what it took to make the right decisions under pressure. Also, the fact that Anaya will now be working for Miraal will only make things worse!
Final Remarks
Apart from Hasan's character, there wasn't anything remotely appealing about this episode. It was difficult sitting through this episode and watching Miraal's father make all these foolish decisions is seriously annoying! And this guy's smile was so creepy!