The first half of this latest episode of Sabaat was fast-paced and relatively more impactful. The story moved forward to the next phase with this episode. My favorite part from tonight's episode of Sabaat was Anaya's reaction when Miraal hit her. Although this drama is definitely not free from stereotypes but there is always something in every episode that is unexpected. I do feel however that some of the scenes lose their impact because the dialogues and situations are too plain.


Miraal and Naani


I am glad that Miraal and naani's confrontations were shown for a reason. It was also good to see that Miraal did not undergo an immediate personality transformation. There are plenty of dramas on air right now in which spoiled girls are shown insulting older people/relatives for no reason. I am however waiting to see how naani's passing away is going to affect Miraal in the long run. So looking at naani's pictures made Miraal realize that her naani was right after all. Naani's interactions with Miraal always suggested that she wanted to bond with her granddaughter yet somehow she never showed Miraal pictures from her younger days to make her realize that she indeed was like her. This was the kind of situation that showed that although the writer had a good idea to connect these two characters but the way it was executed wasn't exactly convincing.

I wish naani would have been shown trying harder to make Miraal realize that they had a lot in common. Just saying that she could see herself in Miraal simply wasn't enough. Also, every time I heard her say that, I never thought that she was talking about outer appearances. And if that was included too and she had pictures to prove it then it would have made much more sense if she had sat down with her granddaughter and shared those memories. The fact that looking at her pictures was like a revelation for Miraal did not work for me at all.

Naani finally decided to tell Miraal off and the build-up leading to naani's death was covered convincingly. It remains to be seen whether Miraal will feel guilty later on or not. Sarah Khan is performing well, it is good to see her playing a character different from the ones she usually plays.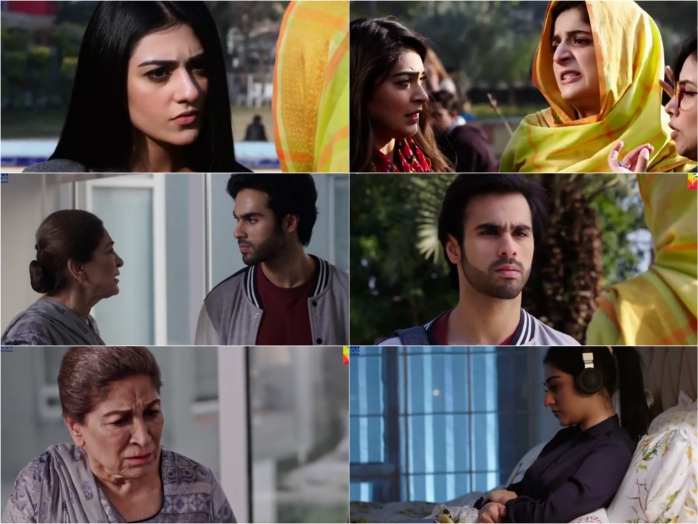 Anaya and Miraal


I loved Anaya and Miraal's confrontation especially because Anaya did not stand there quietly and hear Miraal shout at her. The slap was definitely uncalled for but it was because of it that we got to see Anaya's strong personality. She tried to hit Miraal back and was not intimidated by her. Later on too she wasn't scared of going alone to Miraal's house and confronting her. I think Anaya's track so far is written much more convincingly than that of Miraal. There were no confusions at all, I understood why she did not want to share these details with her parents and the reason why she wanted to go to Miraal's house was also made clear by her. The scenes with her friends however could have been chopped down.

Miraal could not stand the fact that her brother was influenced by someone other than her. Her confrontation with Anaya showed a much more unsettling side of her personality. Even though she has always been shown as a spoiled brat but I wasn't expecting her to slap Anaya. Basically, Miraal will do whatever it takes to have her own way! I hope as the story progresses we see other shades of her character as well because so far there is an overdose of negativity there!

Anaya's character is more balanced. She is the good girl but at the same time she is not afraid of confronting or even hitting someone to pay them back in the same coin. There is a rage in her but unlike Miraal she uses it wisely. Anaya's relationship with her parents is exactly what most of us want to see in Pakistani dramas. Unlike the parents in Ishqiya, these two can tell if Anaya is disturbed and do not hesitate communicating with their daughter. Mawra Hocane is performing brilliantly so far, Seemi Raheel and Muhammad Ahmed are adorable as the sweet and caring parents. Even though the dialogues are quite plain but these two make them work.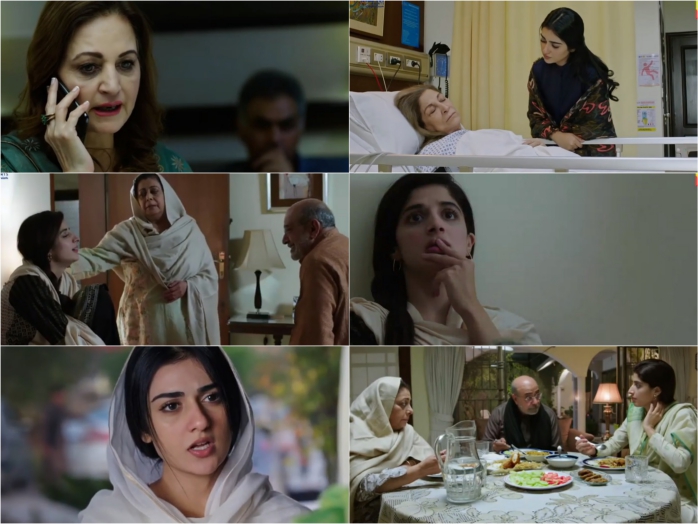 Final Remarks


Although I am enjoying watching Sabaat and looking forward to the next episode but I feel that so far the story lacks depth. I am wondering if Miraal's fiancé will make an appearance sometime soon. He should have been shown tonight even though Miraal doesn't seem to be interested in him anymore.

I haven't warmed up to Hassan's track just yet perhaps because he is supposed to be the not-so-attractive character at the moment. Anaya and Hassan's track is also littered with clichés so far. Ameer Gilani's performance was not up to the mark in this episode. Although the director added background score to make the Anaya/Hassan scene more impactful but it did not make up for Ameer Gilani's blank expressions.

Did you watch tonight's episode of Sabaat? Do share your thoughts about it.