Finally an episode with some interesting developments and quite a few scenes which suggested that the drama will now be moving forward to the next phase. The characters continue to be one-dimensional, their journeys, however, might be slightly more interesting now that there has been a major clash of values. The background score yet again was too loud and unnecessary at times. All the scenes, however, contributed something new to the story. I am waiting to see more variations in the characters, hopefully in the upcoming episodes.
Anaya Says Yes But….
The whole 'blackmailing track' was used to make Anaya fall in love with Hasan. Although she already liked him, everything that Hasan did to help her out in this episode and the previous one definitely leads Anaya to make her final decision. Mawra Hocane was convincing as the girl who was in love and ready to settle down. I am glad that the writer has shown that a girl who wants to be independent is not averse to the idea of getting married. A girl can get married and pursue her dreams at the same time. Anaya and Hasan yet again proved to be rather immature because they did not think things through. I really liked the scene in which Anaya told her mother about Hasan. Anaya's bonding with her parents has been the best aspect of this drama. Their scenes are always realistic and all the actors involved share remarkable on-screen chemistry. That is the reason why it would have been so much better if Anaya's father was in the picture too when she disclosed this news. A heart-to-heart talk with her parents, especially her father prior to their meeting with Hasan's parents should have been shown.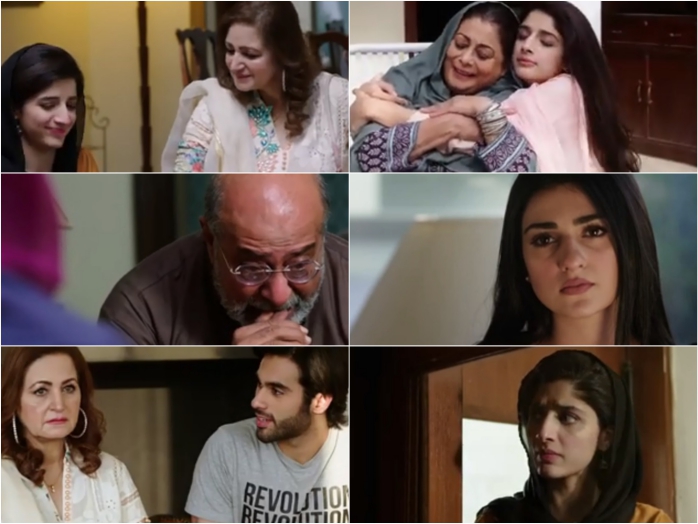 I was unsure about Hasan's father until last week since there were times when he appeared to be a reasonable person. However, the way he played games tonight was yet another move that wasn't well-thought-out. That is the main issue I have with this script, the characters can at times act in ways that doesn't make a lot of sense. Also, this was the kind of scenario which has been done-to-death in our dramas. Most often we see the boy's mother doing what Hasan's father did tonight. Anaya's father's reaction made perfect sense, Muhammad Ahmed made this scene really emotional. The handshake was an interesting addition to this scene, it showed the coldness with which Hasan's father greeted Anaya's father, something which he felt instantly.
Miraal's Narcissism
Miraal is definitely a narcissist who isn't only in love with herself but she constantly feels the need to have things her way. The way her naani's words came to haunt her repeatedly in this episode also reflected the underline guilt she felt but it wasn't something she was going to address. Although she kept on thinking about all the warnings her naani gave her, there was absolutely no change in her attitude. On the contrary, she is still on a mission to prove her deceased naani wrong. However, I always feel that there was a need to show more direct interactions between Miraal and her naani, then these flashbacks would have been more impactful.
I hope that as the story progresses Miraal's state of mind will be explored even more. Self-importance above everything else and lack of empathy are the two most significant traits of a narcissist. The fact that Miraal was willing to kill Anaya to get her out of the way suggested that she really does need professional help. She controls everyone around her and she cannot come into terms with the fact that Hasan has for a change made up his mind about something without her help. Her father's dialogues when he met Anaya's parents clearly showed where that mentality came from. Her father is definitely an enabler.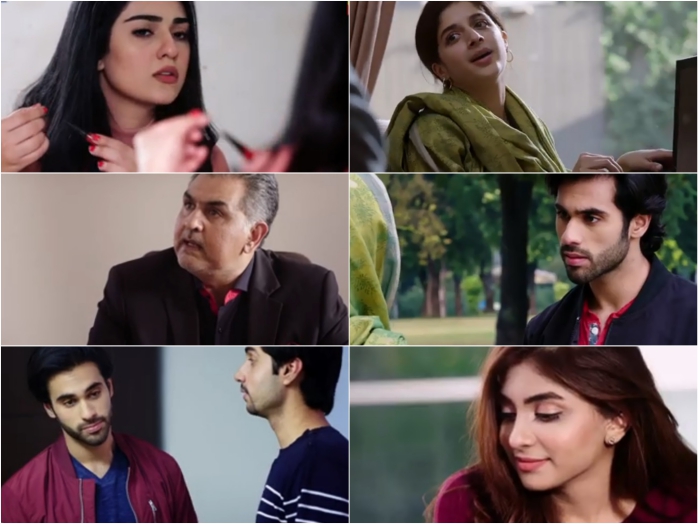 Miraal's mother's apology tonight was a nice surprise since most often she does not have much to say. The mother is a good woman who can clearly see that her daughter and husband are on the wrong track but she is too submissive. This character most often seems like a caricature, unlike Anaya's parents who have definite personalities and presence.
The writer through Miraal's conversation with her friend has tried to convey that there has been some change in her personality after her naani passed away but that change cannot really be seen. Apart from the fact that Miraal is lost at times, she is just as self-absorbed and shallow as she was before. Sarah Khan looked really attractive in some of the scenes tonight but her character isn't turning out to be as appealing as I was hoping it would be.
Final Remarks
This was an entertaining episode overall and there was a major shift in the story. It was however not free of clichés. Hasan will leave his house after finding out what actually happened and then perhaps Miraal's father will suffer a big loss in the business at some point, that is what the scenes in the office tonight suggested. There must be a reason why the developments in the office are being given so much screen time. The preview of the next episode was intense, I am waiting to see how the story unfolds.
Did you watch tonight's episode of Sabaat? Do share your thoughts about it.