This was yet another average episode of Sabaat. Although this drama has only been on air for 7 weeks, there is already so much repetition. I was hoping that Sabaat will take off now but even with some tangible development in this episode, some of the dialogues yet again were plain and the story seems to be going around in circles! Can we please move to the next phase, if there is such a phase that is! There were so many scenes tonight that added nothing new to the story. Watching Miraal telling her fiancé off was never 'interesting' but it is getting even more boring with every passing episode.
Miraal's personality has been well-established by now, the scenes that were shown tonight gave no further insight into her character. Every episode of Sabaat has more or less the same scenes, there is nothing new about the locations or the information these scenes give. Ameer Gillani's performance tonight in some of the scenes was the best so far. Mawra Hocane also acted superbly and I am glad she has sported a look in this drama which is well-suited for the character she is playing. Anaya's parents' scenes continue to be the highlight of every episode. The leading characters do not have the kind of charm which these two supporting characters have. Seemi Raheel and Muhammad Ahmed's realistic performances add to the beauty of these scenes.
Hasan and Anaya
Tonight's episode opened with Hasan trying to understand why Anaya's parents rejected the proposal. Thankfully this misunderstanding was not prolonged but even then there were quite a few scenes that could easily have been chopped down. Anaya's conversations with her friends are always so plain and their scenes together are most often used as filler scenes. Hasan and Anaya both completed their studies and Anaya topped in her batch. Yet, she was not the least bit excited and she was heartbroken. In fact, she did not even know that she had secured the top position, that was so illogical! Anaya was upset because she made a wrong decision because of which her parents were humiliated. Miraal was ecstatic because this is what she always wanted. Her character is getting more annoying and shallow with every passing episode! The 'layers' I was hoping to see are clearly nowhere to be found.
Hasan decided to go to Anaya's house and that is when he found out what actually happened. I was hoping to see Anaya's track going in a different direction but her parents want her to get married. Eventually, perhaps she will end up getting married to Hasan but honestly speaking I don't find myself rooting for these two. The characters and the track is just not appealing enough. Anaya's scenes with her parents were sweet and heart-warming as usual.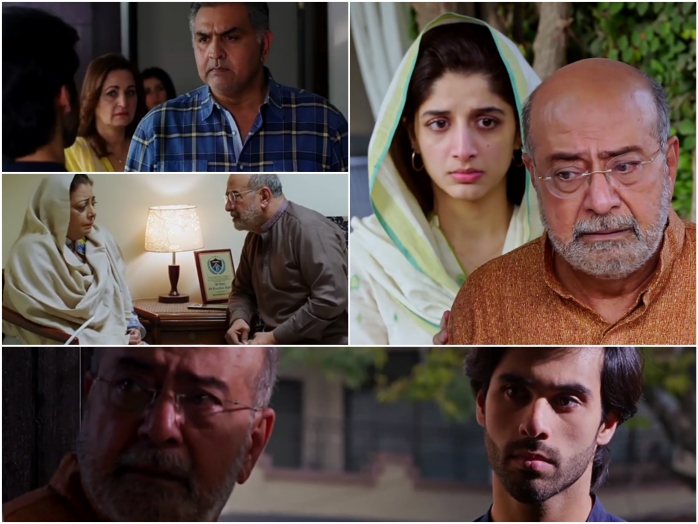 Hasan's mother managed to stop him from leaving the house and finally she decided to put her foot down. It is good to see her finally contributing to the story even though her dialogues were not the least bit impressive. This particular development made perfect sense.
More of Miraal's Narcissism
Miraal's scenes tonight showed once again how her moods changed depending on what her parents decided about Anaya and Hasan. When she was sure that Anaya was out of Hasan's life for good, she was ecstatic. Later on, when her father came to tell her that he had to show some flexibility, she started getting nightmares again. Whatever nani said to her clearly suggested that basically it all boiled down to having things her way, nothing more and nothing less.
Miraal's mother rightly pointed out that her father had contributed to making her the twisted person she was now. Even when he agreed to accept Anaya as Hasan's wife, he was not willing to go to Anaya's house. He also thought that he needed to get his daughter's approval. Miraal's father has definitely failed to play the role which a father should be playing in the house. He has created a monster. If anything, this track basically shows that parents who go out of their way to please their children make a huge mistake. Children need boundaries and if they get 'addicted' to having things their way all the time then they grow up to be like Miraal. Having said that, the way Miraal's state of mind has been shown on-screen is not entertaining or engaging in any way.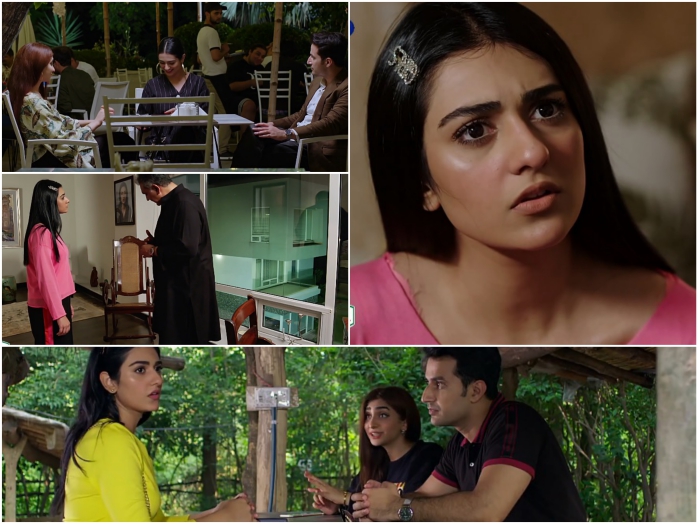 "Jo mera raaz nahi rukh sakta wo mujhe kya rakhe ga" was one of the many dialogues tonight which affected the overall impact different scenes had. Sarah Khan's entire look for this drama is clearly well-thought-out. There are times when she looks a little too perfect. Even in the more casual scenes, she is wearing more make-up than is necessary. I really hope there is a good reason why we are being shown that Miraal wants to get Anaya killed! She must be really crazy to do something like that. I am also waiting to see when she will get rid of Ali for good because surely someone like her shouldn't be holding on to someone she cannot stand!
Final Remarks
With every passing episode, I am losing hope that this drama will offer anything grand in the upcoming episodes. Tonight's episode of Sabaat was visually pleasing as usual but the characters do not have the impact or the appeal which would make this drama more interesting and intriguing. The preview of the next episode showed Hasan's mother going to Anaya's house with the proposal.
Did you watch tonight's episode of Sabaat? Share your thoughts about it.